When it comes to masturbation, people have different preferences. Some prefer the traditional way of using their hands, while others opt for sex toys. One popular type of sex toy is a realistic looking fake pussy. They provide an experience similar to real sex and are often used by people who are single, in long-distance relationships, or just looking to spice up their solo playtime. In this article, we'll discuss everything you need to know about realistic looking fake pussies.
Table of Contents
What is an Artificial vagina?
An artificial vagina is a sex toy designed to mimic the appearance and sensation of a real vagina. They're typically made from materials like silicone, TPE, or UR3, which are soft and lifelike to the touch. Many fake pussies also come with additional features like textured interiors and adjustable tightness for a more realistic experience.
Why Use an Artificial Vagina to satisfy you?
If you're looking for a sexual experience that mimics the feel and look of the real thing, then a realistic looking fake pussy might be just what you need. Here are some reasons why you should consider using one:
1. It feels like the real thing
One of the biggest advantages of using a realistic looking fake pussy is that it feels like the real thing. Many of these toys are designed to closely mimic the look, feel, and texture of a real vagina. This can make for a more immersive and satisfying experience.
2. It's discreet
Unlike traditional sex toys, realistic looking fake pussies are designed to be discreet. They can be easily stored away and hidden from view, making them ideal for people who don't want others to know about their sexual activities.
3. It's hygienic
Another benefit of using a fake pussy is that it's easy to keep clean and hygienic. Many of these toys are made from materials that are easy to clean and sanitize, which can help reduce the risk of infection.
4. It's versatile
Fake pussies come in a wide range of styles, shapes, and sizes. This means that there's a toy out there for everyone, regardless of their preferences. Whether you're looking for something that's tight and realistic or something that's more abstract, there's a toy out there for you.
5. It's affordable
Finally, fake pussies are often more affordable than other types of sex toys. This makes them a great option for people who are looking for a realistic sexual experience but don't want to break the bank.
Types of Artificial Vagina
There are many types of artificial vaginas available on the market, each with their own unique features and benefits. Here are a few examples:
1. Pocket Pussies: Pocket pussies are small, handheld toys that are designed to be discreet and portable. They're often made from soft materials and can be used with or without lubrication.
2. Full-Size Pussies: Full-size pussies are larger toys that are designed to mimic the entire vaginal area. They're often more realistic and provide a more immersive experience.
3. Realistic Ass and Pussy Combos: These toys combine the sensations of a realistic pussy and ass in one toy. They can be used for both vaginal and anal play.
4. Vibrating Pussies: Vibrating pussies come with built-in motors that provide additional stimulation. They're often designed with various vibration settings and can be controlled remotely.
Top 5 Best Artificial Vagina
When it comes to satisfying one's sexual needs, there are plenty of options to choose from. Among these options are realistic looking fake pussy toys. These toys are designed to replicate the look and feel of a real vagina, providing a realistic sexual experience. However, with so many options available on the market, it can be difficult to choose the best one. In this section, we have put together a list of the top 5 best realistic looking fake pussy toys to help you make the right choice.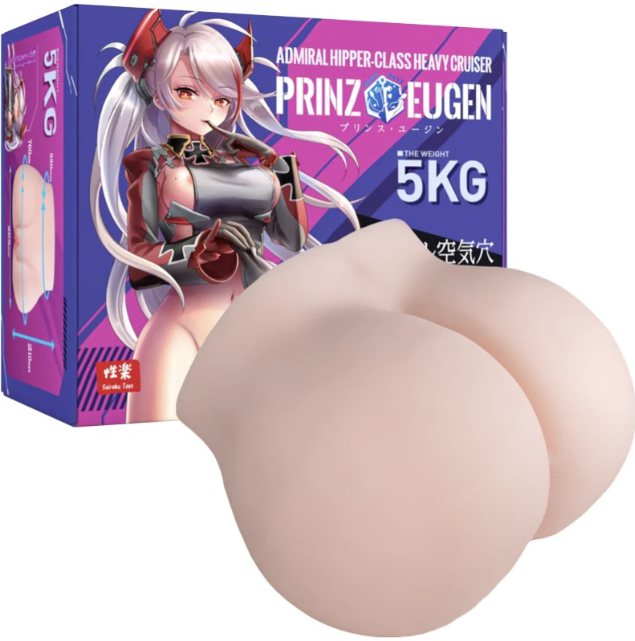 Indulge in a realistic ass and pussy combo with the Prinz Eugen by Seiraku Toy. This artificial vagina also comes with a curvy hip so you can grip unto it while you are stroking inside. It has 11 pounds of TPE material ready to give you the sexual stimulation that you want.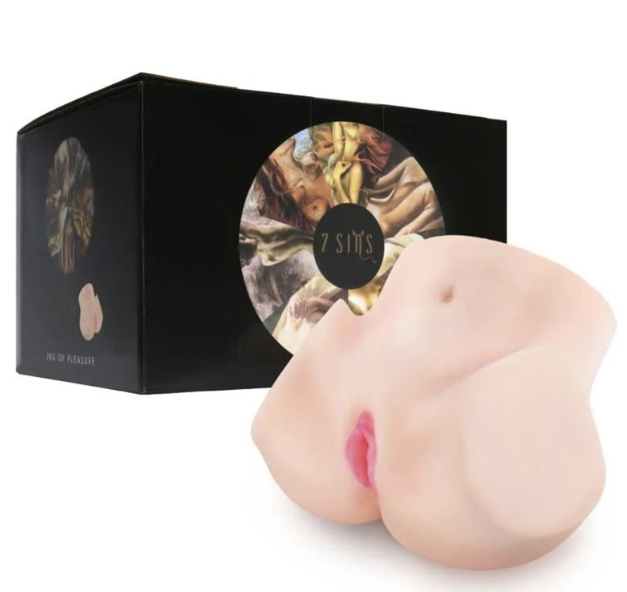 If you want an artificial vagina that stands out from other toys then you should try the KYO 7 Sins. With this toy, you can choose between two holes with extra long tunnels full of tight massage ridges and thick walls. Thanks to its design, you can enjoy this toy in any position that you want!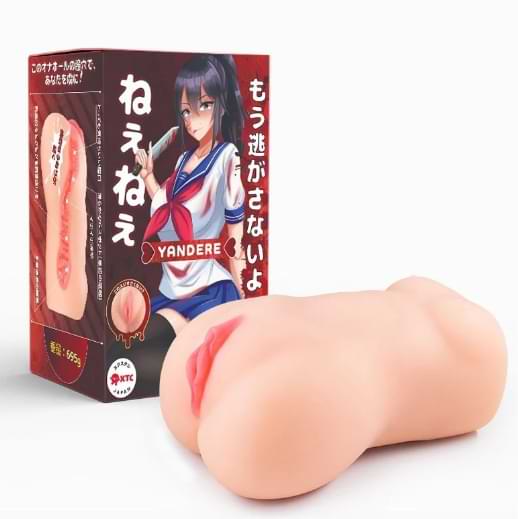 Another of the tight artificial vaginas that you should keep an eye out on is the Yandere toy from XTC. This toy has a 5.5 inch tight tunnel full of massage ridges that you should not take lightly, just like the Yandere featured in its packaging. With this toy, you could go for intense and deep sessions that may leave you drained.
It also has slender and curvy waists that gives you a good grip, and lets you squeeze it to increase the tightness inside. But, thanks to its thick material, you won't be feeling your hands from the inside because once you are inside, you will only feel the ridges of this artificial vagina sexually stimulating your shaft.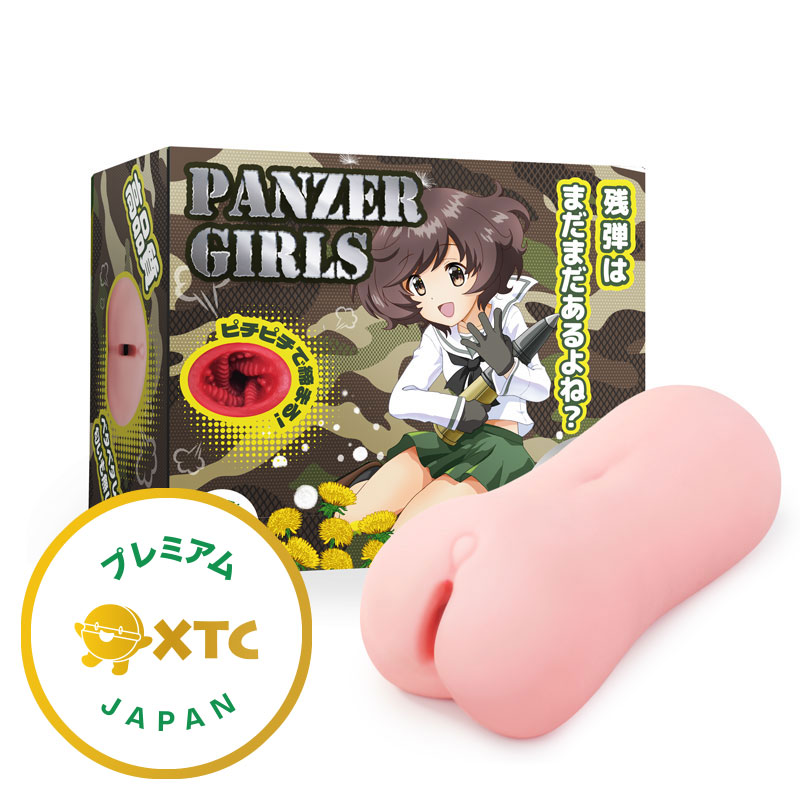 Experience a tight artificial vagina with the Panzer Girls Yukari onahole. Inspired by an innocent looking, yet tight Yukari, this toy could give you the tightness that you want from a sex toy!
While its design may be small, it has a tunnel full of amazing textures from air bubbles that will grip onto your shaft. It also has an elastic layer so that you can stretch it out with ease.
On the outside, you could feel its soft texture similar to a woman's skin, despite having a tight and grippy inner layer.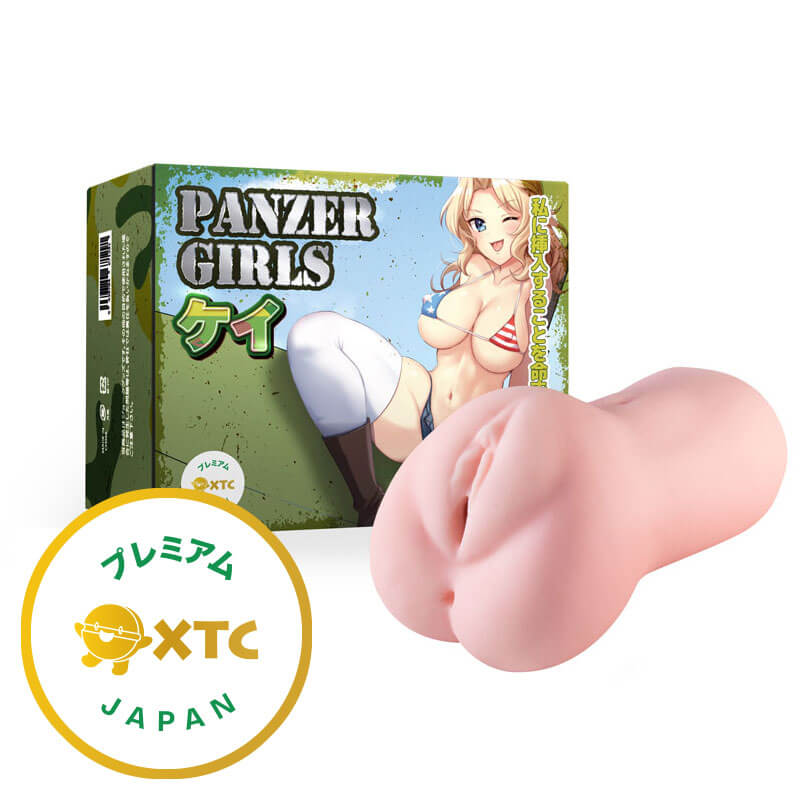 Elegant, yet erotic, the Panzer Girl Kay Onahole is an artificial vagina that many users added to their favorite toy collection. Inspired by the Panzer Girls series, this toy features Kay, the busty blonde from the girl group and with this toy you can get a nice hentai satisfaction with her. Complete with two holes, a toned belly, and muscle curves, this toy will not disappoint you.
As you grip it, you would feel that it is firm and bouncy without the oily feeling or the stiff plastic texture that you get from most toys. On the outside it has a pillow-like texture, but on the inside, get ready to be embraced by stretchy and grippy ridges. This toy offers realistic sexual stimulation as you thrust in and out.
With a length of 6 inches and a width of 3 inches, your shaft is in for a treat. Just put in a few drops of lubricant, and you are good to go inside Kay, okay?
How to Choose the Right Realistic Looking Fake Pussy
If you're looking for a realistic looking fake pussy toy, there are a lot of options out there to choose from. But how do you know which one is the right one for you? Here are some tips to help you choose the perfect fake pussy for your needs:
1. Consider the material: Realistic looking fake pussies can be made from a variety of materials, including silicone, TPR, and Cyberskin. Each material has its own unique feel and texture, so think about what you're looking for in terms of realism and sensation.
2. Look for adjustable tightness: Some fake pussies come with adjustable tightness features, which can enhance your experience and allow you to customize the toy to your preferences. Consider whether you want a toy that offers this feature.
3. Consider the size and weight: Realistic looking fake pussies come in a range of sizes and weights, from pocket-sized toys to larger, more substantial toys. Think about where you'll be using the toy and whether you want something that's easy to transport or more substantial.
4. Look for easy cleaning: Cleaning your toy is an important part of maintaining its quality and durability. Look for a fake pussy that is easy to clean and maintain, with features like removable sleeves or easy-to-clean surfaces.
5. Read reviews: Before making a purchase, be sure to read reviews from other users to get a sense of the toy's performance, quality, and durability. Look for reviews from people who have similar needs and preferences to your own.
Experience the stimulation of an artificial vagina now!
Stop using your hands for those lonely nights when you feel horny and have no one, because an artificial vagina could solve all your sexual pleasures. It's handy, and easy to clean, so you could have a hassle-free enjoyable experience.