If you're into onaholes and pocket pussies, you might have heard about this remarkable innovation in the sex toy industry. Featuring an all-in-one realistic copy of a woman with defined breasts and a hard, ripped dick, introducing the Shemale Sex Doll.
Yes, you read that right. It's called the Shemale Sex Doll and the features are almost identical to the popular Ladyboy and Transgender features. This gives you pleasure without having to travel far back since you can use it in the comfort of your own home. This is the best choice if you want the best of both worlds. It is enjoyable for both men and women – from its womanly curves and the massive dildo.
Ideal for solo and couple play, the Shemale sex toy can be your next new best friend or your next partner in crime.
But first, what does Shemale mean anyway?
Before we dwell on the type of Shemale sex toys in the market and how to use them, let's start with the basics.
A Shemale or also known as She-male pertains to people with both male genitalia and female sex characteristics. The term is commonly used in the pornography industry to describe transwomen. It is also relative to hermaphrodite which has both male and female sex organs and characteristics.
Though the usage of "Shemale" for a transexual woman is highly offensive, it simply implies that the person is involved in the sex industry.
Soooo… What is a Shemale Sex Doll?
It's exactly what it sounds like. It's a sex doll with both the characteristics of male and female sex organs. This can include a male's dick, a female's pussy and a pair of luscious breasts. In the bigger picture, shemale sex dolls are well perceived as a means to explore your sexuality even further. Think sex toys but on a more advanced level.
Shemale sex dolls are massive sex toys with hyper-realistic woman body features and a manly cock. This usually comes from the high-end array of sex toys as compared to our go-to favourite handy dildos and pocket pussies.
The most amazing part of these toys is their triple feature – the breast, the cock dildo, and the anal tunnel. A shemale sex toy commonly has large breasts you can fondle and ogle to your heart's desire. Then, you also have a massive cock dildo you can use for your own satisfaction, and an anal tunnel to satisfy your cravings for anal sex. Hitting three birds with one stone, right?
Depending on your preference, Shemale sex dolls also come in all sizes and shapes. You're in for a treat if you're only starting out. Shemale Sex Toys are available in the market as full-size shemale dolls with lifelike torsos that both have a dick and luscious breasts. Some also have even flexible arrangements with shemale dolls that have removable dildos. You can also enjoy a pussy all for yourself. However, these full-size Shemale Sex Dolls are pretty heavy not only in size but also in the pockets.
But no worries! We got your back. We have great recommendations for beginners that you might want to check.
Our Top Picks – Otokonoko Shemale Sex Toy
Trust us when we say you don't have to spend much of your time doom scrolling for possible Shemale Sex Toy options on the internet. The best shemale sex doll on the market starts with an 'O' – and we're not referring to orgasm here. We're talking about Otokonoko sex toys.
Otokonoko is a type of Shemale Sex Toy that can make you more than satisfied. Otokonoko is actually a Japanese term translated as "male daughter." This is also commonly known as femboy. If you're into men expressing their feminine side, then this is great for you. This also covers those who crossdress or even those who have feminine interests like make-up and dressing up.
Don't be confused though. Otokonoko is different from transgender or being gay since the "otokonoko" character still identifies as a heterosexual male. In manga references, Otokonoko has a "too cute to be a real girl" type of connotation.
If this is your first time using a Shemale Sex Toy, the Otokonoko onahole and sex doll are worth the try. On that note, Otokonoko sex toys can also be used as an Onahole. Yes, one of our all-time favourites! This combines all your favorite characteristics from your onahole, dido, and more. What a good day to be extra, right?
Which Otokonoko is the best for you?
Now that we know that, let's see if the otokonoko onahole and sex doll are for you. We have 2 types of Otokonoko Shemale Sex Toys that you can purchase, and we're here to guide you in choosing the perfect match for you.
If you're a shemale onahole fan, here's a treat for you. Otokonoko DX Femboy Onahole weighs up to 2 kilograms. It's a pretty big sex toy with an ideal weight to grab onto. It has a cute belly button, a round ass, and of course a dick and balls. It also comes with a soft, squishy and elastic texture. The insides of both the hole and the penis are reinforced to maximize pleasure.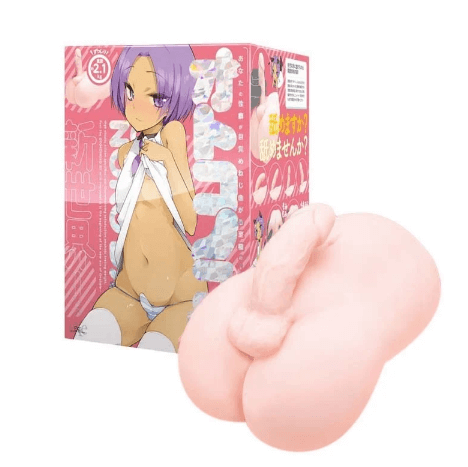 This specific shemale onahole measures about 9 centimetres long and 3.2 centimetres in diameter at the widest points. Needless to say, this otokonoko onahole is a good size to start with if you want to level up from your ordinary dildos and anal play.
If you want that hyper-realistic feel of a Shemale Sex Toy, the Otokonoko Shemale Sex Doll might be the one for you. It comes with a length of 17 cm and a circumference of 12 to 13.5 cm, with the penis a bit larger than the average. The anal tunnel measures a nice 14 cm (Yum!) with a little extra stretch.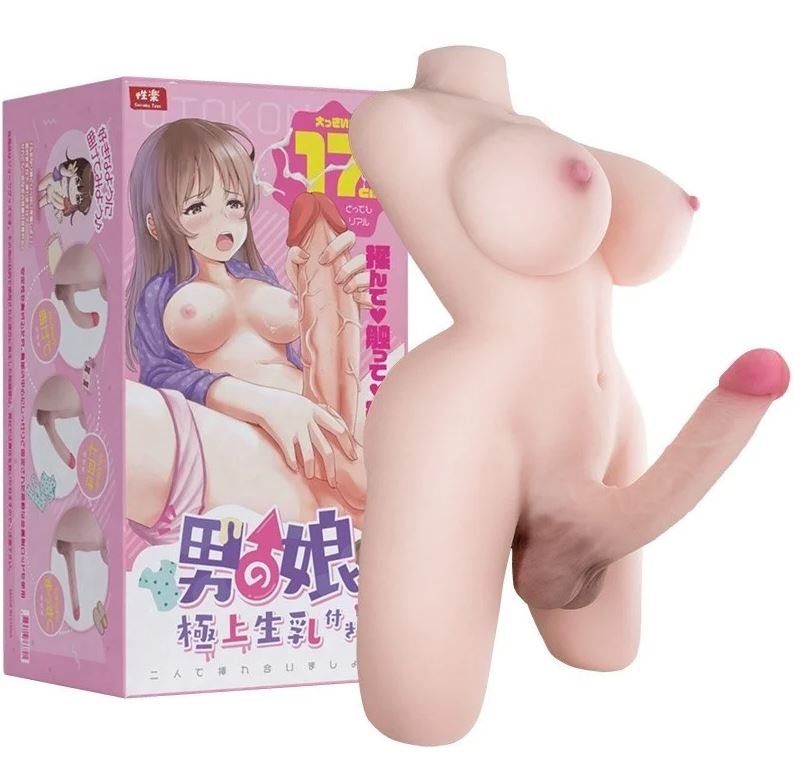 This is thanks to the soft material which is part of the skin layer that wraps around it. The size is pretty much perfect for beginners, especially for those who want to try anal. Just make sure you start small by preparing yourself well and setting the perfect mood. Don't forget to use plenty of lube and condoms to keep things tidy and hygienic.
A little extra thickness will make you shiver with pleasure as a hard plastic cap is placed on top of the core. The firm erection material goes down into the lower body making the Otokonoko Shemale Sex Doll extra stable and resilient. This also provides a better alternative since it's firmer than your average onahole. Whether you're bent over doggy style or in the traditional missionary, this shemale sex doll guarantees release. The best part is, you can even bounce it up and down on your lap and you can play with its tits and cock all at the same time.
DICKS UP! Otokonoko Torso is the first of its kind Shemale Sex Toy
For some insider tip, the Otokonoko shemale sex doll's torso is actually the first of its kind – considered an elite shemale sex toy.
Thanks to its flexible wireframe skeleton, you can strike a pose in your favourite sex positions with your Shemale Otokonoko with endless possibilities. It has a flexible metal core that provides a strong balance when you strike. You can bend the penis up, down, and even sideways to ensure you hit that perfect spot! Sounds pleasing, right? Not to mention the liquid in the scrotum makes the balls even more realistic than you can imagine.
The Otokonoko Shemale Sex Doll is indeed the most unique option out there. Its one of a kind feature can be seen in its distinct cock structure, combining flexible, firm, and soft materials to create the perfect cock. Bonus: It even has a couple of thick veins for extra realistic pleasure.
Is it worth the price?
Our answer is definitely YES! Shemale sex dolls are among the best buys you can absolutely enjoy. These Otokonoko Shemale Sex Dolls and Onahole are worth the price. Use them as you wish. All you need is a little bit of imagination which we're sure you have plenty of.
A shemale sex toy opens up a door of endless possibilities. You can display it out in the open or better yet, enjoy it every now and then. Whatever kink you have, the shemale sex doll can handle it.
It's essential to know what you're getting into and we hope this article clarified things for you. You might want to consider the things that make you fulfilled with great pleasure, and see which option satisfies your preferences the best. At the end of the day, these shemale onaholes and sex toys are just waiting for you.