Weird sex toys can give you satisfaction beyond what you can imagine. Sex satisfaction has been a crucial part of everybody's lives. The pleasure you get from sex improves your mood and even physical capabilities. When it comes to sexual pleasure, you need to have variety and the curiosity to try new things, such as sex toys.
10 Weird Sex Toys
Masturbation and the use of sex toys is one of the effective ways to achieve great sexual pleasure. But, over time, it would feel boring if you use the same sex toys. You might discover new sensations when you mix them up a bit. Using a different sex toy with more features could help you increase your sexual pleasure without risking your safety.
When it comes to sexual pleasure: "weird" is often a good thing. We all have our sexual kinks, and we can discover our weird sexual pleasure as long as it is safe and legal. Here are weird sex toys you did not know existed.
1. Tongue Clit Licker and Suction + Dildo
If you have trouble reaching orgasm with just your Dildo, this weird sex toy can help you get sexual pleasure. This sex toy has a tongue-like attachment for your clitoris, a built-in vibrator with adjustable speeds, and a dildo for an entirely different pleasurable experience.
If that is not enough for you, there are also suction heads with different shapes to be played with. You can add a tongue sleeve for added sensation. Moreover, this sex toy can handle women's weirdest, raunchiest sexual fantasies. This sex toy has ten vibrators and seven clit-licker settings to help you reach orgasm. Did we mention it is also rechargeable with a USB plug?
2. Pocket Pussy
Men also have their sexual fantasies and urge, but not all can satisfy themselves. Luckily, pocket pussies are here. These are tube-shaped weird sex toys with one end sealed and the other open for sexual pleasure.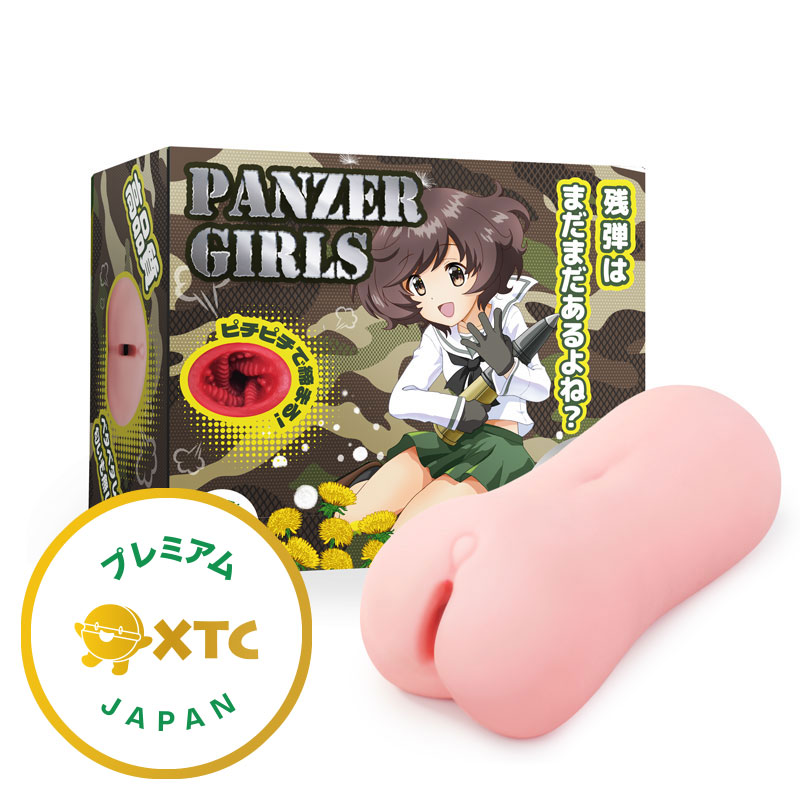 As the name implies, it is an available pussy that will pleasure you wherever and whenever possible. Customizable pocket pussies are available, and there are a variety of styles and lengths to choose from. You can customize the size, tightness, and shape of the vaginal opening. These weird sex toys could have additional features such as ridges or softer walls inside to give you the sensation you want when you are inside them.
3. Balldo
Are you one of those that have heard the phrase "balls deep"?" and became curious about how is that even possible?
The answer is bullet-shaped weird sex toys that transform the testicles into penetrative shapes like a phallus. A person can slide their balls into this harness and a pair of accompanying spacers to form an object rigid enough to be inserted into an orifice. However, the Balldo also allows scrotum exposure so the wearer can still feel the sensation.
Balldo weird sex toys claim it results in orgasm "so new and different that it will take years for the possibilities of Ballsex and the associated Ballgasm to be truly understood."
4. Autoblow AI
Are you a fan of receiving blowjobs? Then let this weird sex toy blow your mind. Autoblow A.I. is the product of years of research using artificial intelligence with data from thousands of blowjob videos. The machine analyzed these videos to create realistic blowjob movements.
Select ten blowjob experiences and ten speeds per experience, and use the edge button to pause your blowjob to extend your enjoyment. Moreover, this machine comes with one silicone mouth sleeve.
5. Lipstick Vibrator
These mini vibrating lipsticks look like legit makeup, making them perfect for tossing in your purse or carry-on bag for a night (or, heck, a few minutes) of fun on the road.
In addition, because most of them have a slanted tip, they induce direct and delicious pressure on your clitoris, causing you to experience orgasm faster than you can apply a perfect red lip. The lipstick vibrator tends to cost way less than your average rabbit or wand vibe because of its tiny size.
Lipstick vibrators are also super convenient to bring into the bedroom with a partner since they're small and easy to hold during sex. That's a clutch for when you want extra clitoral stimulation with penetration, says licensed sex therapist Vanessa Marin.
6. Tentacle Textured Dildo
Many folks who are into kink, cosplay, science-fiction, fantasy, and gaming communities' sexual fantasies are also interested in tentacle dildos. You can use tentacle dildos for reenacting a comic, manga, or anime scene. It can be pretty pleasing to penetrate a tentacle dildo since they have suckers that extend throughout their length, similar to those on an octopus arm.
7. Glow-in-the-dark Dildo
If you loved glow-in-the-dark toys when you were a kid, you would enjoy this Dildo now that you are an adult. Let your imagination run wild, and let this Dildo entertain you.
The Glow-in-the-dark Dildo could have other designs painted on it so that when you turn it on or put it against a backlight, there would be a creative shadow behind it while you are masturbating.
Using this glow-in-the-dark Dildo is easy. It charges under direct sunlight or from strong light sources, and you can use it for hours once it becomes fully charged. Just choose your preferred shape and size, then let this glow-in-the-dark give you giggles and O's
8. Hand Dildo
Curious to see how deep you can go? Find out the answer with the Hand Dildo. This Dildo has a realistic replica of a human hand that will help you stretch and reach deep down.
Thanks to its durable suction cup, you can use the hand dildo while lying down or riding it. This hand dildo has the safest material, compatible with water-based lubricants to bring you the sexual pleasure you want. Make sure to clean the hand dildo with your usual soap and body wash.
If you are curious about how long this Dildo can reach, it has a length of 12 inches and a diameter of 2.9 inches that will stretch you out. Ensure to lubricate it before inserting the Dildo deep inside you to avoid hurting yourself or tearing your vaginal walls.
9. Penguin Vibrator
It might sound weird to you, but this penguin vibrator is named as such because it resembles the body of a penguin without its flapping wings. The design has its advantages because the curved handles allow a good grip, and its circular top gives pressure to help you climax faster.
Choose from 11 different options of the Penguin Vibrator. It also has rechargeable batteries that could last for hours to satisfy you. Silicone material protects its body, allowing you to use water-based lubricants.
To use the vibrator, you have to press the on button. The vibrator starts with the lowest level, adjusting it according to your preference. To increase the intensity, press the button bearing the 4-wave symbol to increase the power according to 11 different levels. You can choose one of 11 different intensity levels. Once you have fun and switch the toy off, press the button bearing the 4-wave symbol for about 2 seconds.
10. Vibrating Tongue Rings and Piercings
There is nothing wrong with going all natural in oral sex. Using your tongue to massage the clitoris is one of the best ways to pleasure a woman.
But, if you want to up your game, you can attach tongue rings and other sterilized piercings to stimulate her more if you're going to up your game. The surface area of your tongue rings and piercings would add a different sensation to your tongue when you flick it up and down on the clitoris.
You could also use your pierced tongue to pleasure her mouth. Lick her wet lips from top to bottom, then tease her by kissing her neck down to her breasts and belly. Spread her legs, and once your face sinks between them, your tongue ring would add pressure that would let her orgasm quickly.
Weird Sex Toys: Are They Worth A Try?
Discovering and experiencing weird things is one of life's greatest joys. Using weird sex toys to find a spice in your sexual pleasure is an effective way to understand yourself more and to allow you to feel better about yourself. It is never a waste of time to try new things that bring pleasure.
These weird sex toys allow you to go on an adventure without worrying about STDs or having a sexual partner that could satisfy your sexual fantasies. Remember to use them safely and not over-exhaust yourself while playing with these weird sex toys.