Do you wonder how blowjob toys can help you? Blowjobs are one of the non-penetrative sexual acts that give pleasure to men. Of course, it is hard for men to ask for a blowjob regularly, even from their partners. For men without partners, it is even harder for them to receive blowjobs. That is why blowjob toys are among the best alternatives for men to have lasting sexual pleasure.
Even though they are not as popular as dildos and Fleshlights, there are many blowjob simulators to satisfy you. Luckily for you, this article will give you tips on the best blowjob toys that you can buy.
What Are Blowjob Toys?
Blowjob toys are one of the reasons why the marital aid industry is booming. Every year, the market offers different designs of blowjob toys inspired by men's preferences and fetishes. Developers of blowjob toys add accessories, parts, and materials to create a toy that gives hand-free pleasure and simulates a realistic blowjob experience for men.
Many toys are user-friendly and straightforward. Blowjob toys have structures similar to a human mouth so that you will experience oral sex satisfaction. Most toys have customizable features, such as the length and shape of the openings.
Whatever the design is, blowjob toys have one goal: to give you the orgasm that you want. If you are one of those who are curious to try one out, here are some of the benefits you can get
The Benefits of Blowjob Toys
Convenience is the first, most obvious benefit of blowjob toys. You can use it on your penis whenever and wherever available—no more added hassle to find a girlfriend or a sexual partner. Here are the other main benefits of blowjob toys.
It helps you control your orgasm.
If you have been dealing with premature ejaculation, a blowjob toy can help fix that. You can control how fast and deep you insert your penis inside the blowjob toy. Once you find a pleasurable pace, increasing it will help you manage your orgasms and last longer.
Even though the sensation of the oral sex with a blowjob toy might not be what you expect, you can still feel a resemblance with a real blowjob. Try practicing on a blowjob toy before moving up to a real one to control your orgasm.
Get a realistic alternative.
Instead of wallowing and sulking by yourself because you have no one to pleasure you through a blowjob, you can use a blowjob toy as an alternative. Using one lessens the feeling of loneliness and can provide you with a lifelike experience.
To spice things up a bit, you can customize your blowjob toys with different accessories and mouth-like orifices to help you get a better orgasm. Some toys have a motor inside so that you do not have to hold the toy. It will automatically slide up and down your shaft. Using a blowjob toy will let you have your sexual fantasy, just let your imagination run wild and enjoy.
Enjoy safe and customized sexual pleasure.
Men without sexual partners often resort to paying for blowjobs, often even without protection such as condoms. Paying for sexual pleasure could put you at risk of contracting S.T.D.s, even if you did it occasionally. But, thanks to blowjob toys, there is virtually no risk of contracting S.T.D.s.
Aside from a safe sexual pleasure, blowjob toys let you customize your experience inexpensively. There are hands-free, speed-adjustable, and high-suction toys that you can explore.
The 5 Best Blowjob Toys
Now that you know the benefits of blowjob toys, you must be excited to try and use one, but you might be wondering, which one? So we have here a list of the top blowjob toys that you should start trying out.
1. Kyo Crystal Mouth
First on this list is the Kyo Crystal Mouth, designed to be a blowjob toy and as a fleshlight or a pocket pussy. This toy has an easy-grip feature so you can grab and twist it when you are masturbating. If the tightness is not enough for you, tightening rings will be included to give you the sexual pleasure you desire. The rings are flexible enough to provide extra tightness but are not too rough to cause lacerations on your penis.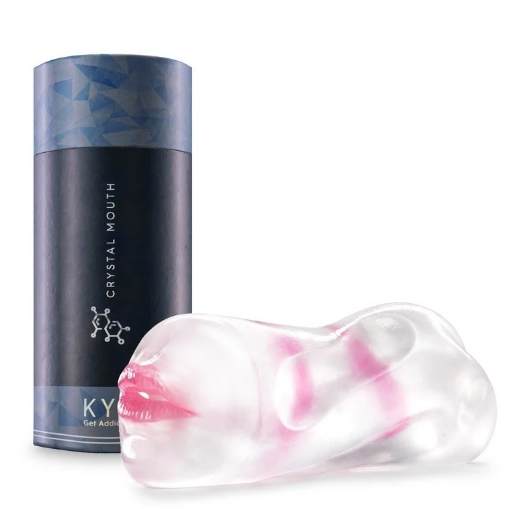 2. Geki-Fera Vacuum Aika
Japanese products are often durable and high-quality. This blowjob toy is no different because it features a sleek exterior design and a top-of-the-line interior structure. One of Japan's most prominent personalities in the Japanese adult entertainment industry, Aika, has inspired this blowjob toy. Watching her videos while using the toy modeled after her could be one of the best ways to use the Geki-Fera Vacuum Aika.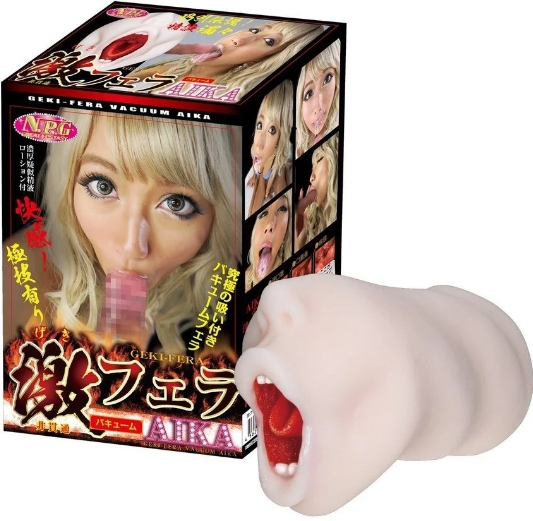 This blowjob toy has a wide mouth-opening, soft lips, and a suction tunnel apart from other blowjob toys. Inside the "mouth," there is a red palate and a textured tongue to give you the sensation of a proper mouth. On the outside, the toy has grip edges so you can grab and twist it at any angle that you like.
3. Geki-Fera Indecent Maria Nagai
Are you a fan of Maria Nagai, another prominent name in the Japanese adult industry? Then try the Geki-Fera Indecent Maria Nagai. Maria Nagai's actual mouth structure, tongue texture, and lip arrangement were used as inspiration to mold this blowjob toy.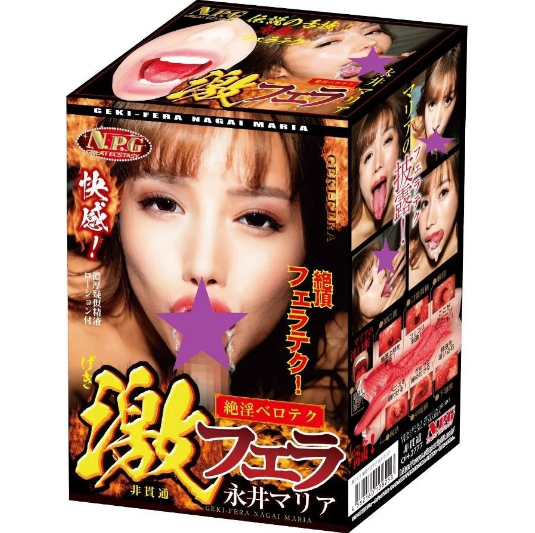 What makes this blowjob toy different from the others is the opening of the mouth. While other blowjob toys have partially open mouths or lips, this toy has a big gap and tightens once you insert your penis.
Using this toy with a water-based lubricant will make its insides feel like Maria Nagai's actual mouth. You can use this toy in the comfort of your own home, and you can also watch Nagai's movies while using it.
4. Magic face 2 Yukikaze Ultimate Blowjob Experience
Another excellent product made by a Japanese brand is the Magic face 2 Yukikaze Ultimate Blowjob Experience, which stimulates real blowjobs, no matter what your mood is.
This blowjob toy has multiple sleeves to change the texture according to your preference. Compared to other blowjob toys, this toy has a face ahead instead of a shaft. It is like masturbating with a smooth mouth and comes with complementary artwork so you could look at Taimanin Asagi, a character from the erotic series Yukikaze Mizuki.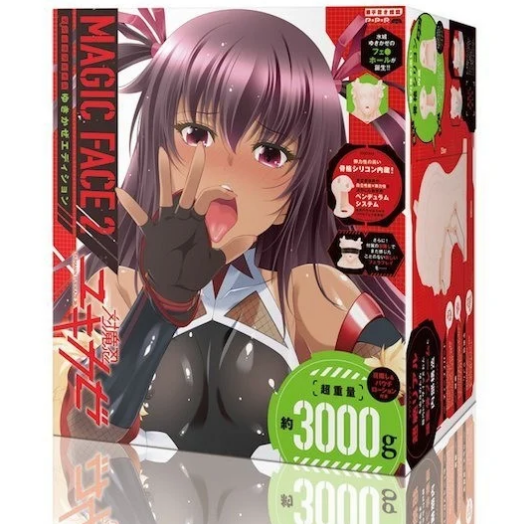 Let your imagination run wild with this blowjob toy because it has a suction beneath it that lets you attach it to any surface you want. You can even connect it to your couch or a pillow, so you have something to grab onto and stimulate a girl kneeling at you. If you want to roughhouse a bit, do not worry about breaking the toy because it has built-in neck support that keeps the head upright. The neck is flexible and durable enough to keep the face upright.
5. Hashimoto Arina! Fella-man 2WAY hole
Unlike the other onaholes and blowjob toys in this series, two JAV actresses served as inspiration for the Hashimoto Arina! Felaman 2WAY hole. Hashimoto Arina and Julia are famous JAV actresses who contributed to this sex toy development and sale.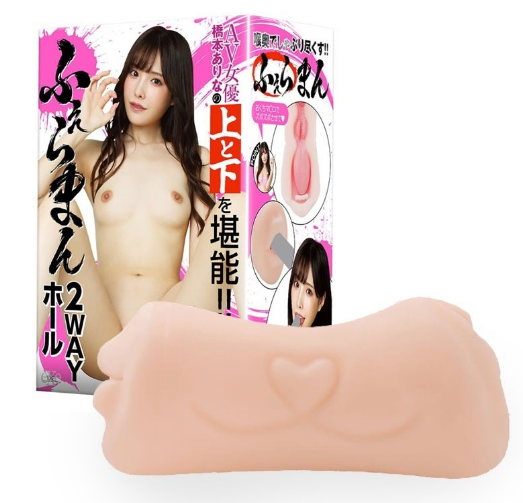 This toy features a Blowjob + Pussy combo to help you get big orgasms. Each side offers a different sensation, while the first one has an opening designed after Hashimoto Arina's lips for a fantastic blowjob sensation. On the other side, a vagina designed after her own is open for pleasure.
The "mouth" side has natural teeth and a tongue that offers texture similar to what a whole mouth would feel. Once you thrust inside, you can feel the tongue move and make it feel like a real blowjob from the famous JAV actress, Hashimoto Arina!
Get complete sexual pleasure with this 2Way hole blowjob toy. You can start at the mouth section and then progress deep into the throat. You would feel the tunnel tighten its grip. If you have a long penis, you could thrust further into the G-spot section, where lumps and bumps will stroke you.
One of the most enjoyable features of this toy is that no matter which side you choose to start from, you will be covered with good sensations until you finish. Switching holes could also be a fun way to explore which feeling brings you to orgasm quicker and harder. You could stroke your shaft and even insert your testicles into this toy so that you can feel a massaging sensation throughout your penis. Take this 2Way hole in any position that you like: whether standing up, lying back flat, or reclined at your coach, with each experience guaranteed to make you finish and have a good orgasm!
Best Blowjob Toys: Should You Buy One?
Owning and using a sex toy is not a shameful thing. You should be proud of the truth. Using sex toys such as blowjob toys allows you to have sexual pleasure personally and safely.
Compared to going through the emotional work to have a girlfriend or pay for sexual pleasures, you can buy one to satisfy yourself at your own pace.