Are you a foot fetishist? Do you crave the softness and sensuality of feet? If so, you're not alone. Foot fetishism is one of the most common fetishes in the world, and it's easy to see why. Feet are one of the most beautiful, sensitive, and intimate body parts that can bring immense pleasure to a man through sexual stimulation. But if you are alone and have no sexual partner, how do you satisfy your foot fetish desires?
Fortunately, there are several high-quality sex toys on the market that are designed specifically for foot fetishists. In this article, we'll take a look at the best foot fetish sex toys available today.
Pick your Foot fetish toy
With thousands of toys available in the market, it would be a boring task to find the ones that could really give you the stimulation that you want. So, here are some of the best foot sex toys that you could start with: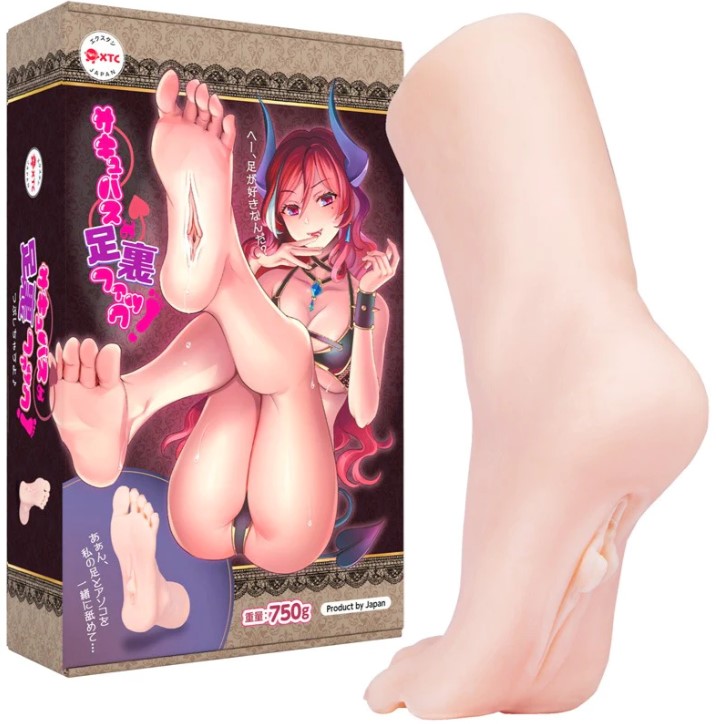 Get ready to satisfy your foot fetish desires with the Succubus Sole Foot Fuck. You can enjoy a feet-designed onahole weighing 1.65 lbs which lets you feel every stroke inside. At the center of the sole, you can see a vaginal tunnel with 5.51 inches for you to explore with your junk. If you love or crave the sensation of feet touching your junk, then you should not miss out on this toy.
On the outside, this toy has a texture similar to the smooth skin of a woman's feet. Once inside, your manhood will be massaged in a tight tunnel with exciting bumps and ridges. After your first time using the Succubus Sole Foot Fuck, your junk will be drained and it will be hard to avoid using it frequently.
If you are someone who enjoys long legs and smooth feet, then the Nakadashi Life Beautiful Legs could satisfy your foot fetish. This toy brings you a next level of realism with smooth legs, flawless feet, and glistening toenails. It also has high-quality joints to support the lower frame and let you switch the legs to any position that you want!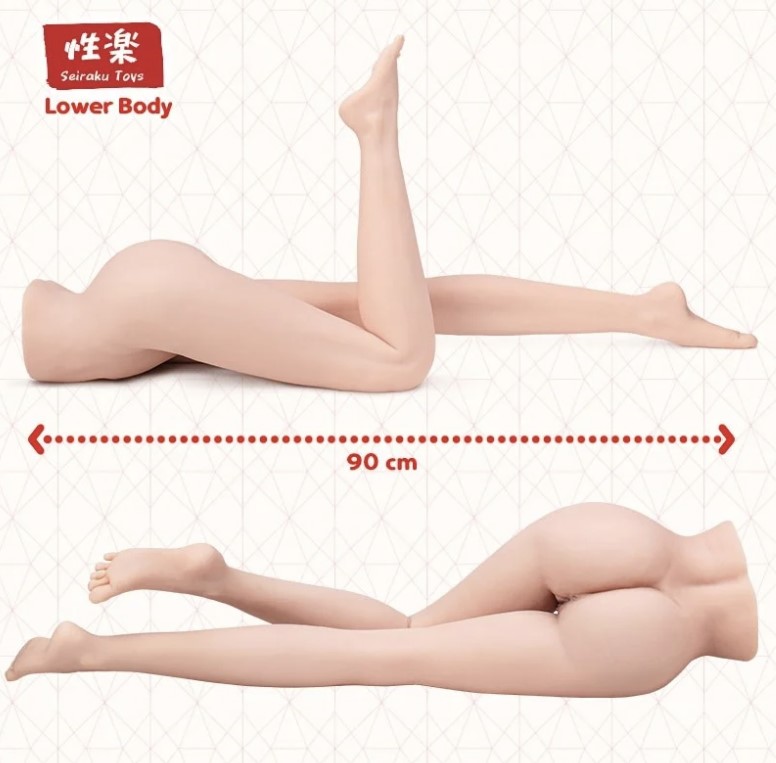 With the Nakadashi Life Beautiful Legs, you can attach skirts, stockings, socks, panties, and other clothing that will make your experience more erotic. You also get to enjoy two sets of holes to give you that orgasmic finish after you stimulate your junk with its feet. Inside the vaginal tunnel, you could explore about 5 inches of a tight tunnel full of stimulating ridges. If you want a tighter and longer tunnel, you could try its anus that will leave you wanting for more after you orgasm.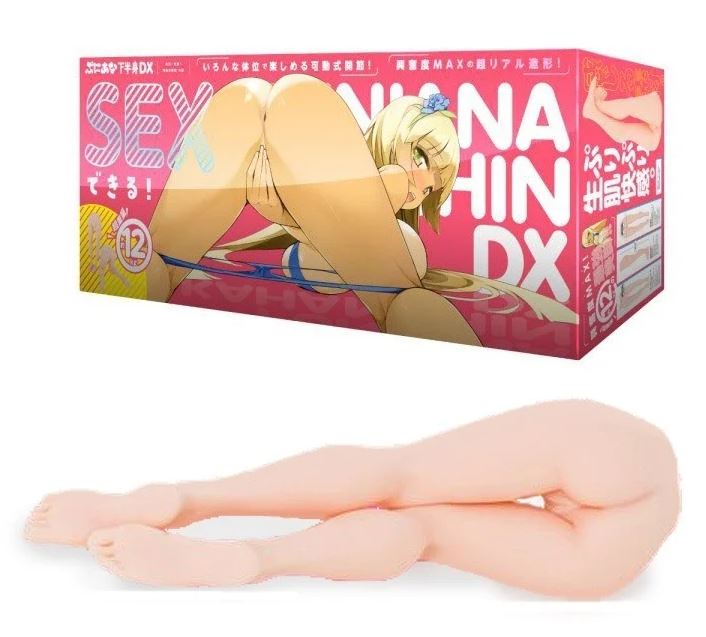 Another pair of beautiful legs ready to service you is the Puni Ana Kahanshin DX Lower Body which measures a whopping 80 centimeters tall when put in an upright position. Regardless of your height, when you are using this toy, it's like doing the real thing with a petite woman with an hourglass lower body frame and a plump butt.
Of course, this foot fetish sex toy wouldn't be complete if you didn't have a hole where you can unload with your junk after intense stimulation with the feet. You'll be thrilled to find out that the Puni Ana Kahanshin DX Lower has two holes for you to enjoy.
After stroking your junk and massaging it with the soft thighs and feet of Puni Ana, you can stroke inside her tight and lifelike pussy. Inside it has fleshy folds and tight curves that you can stretch out. If the pussy is too boring for you, try experiencing her quadruple gate asshole and see if you can last long inside. Each gate of her asshole welcomes you into a tighter zone, which gives you increased stimulation.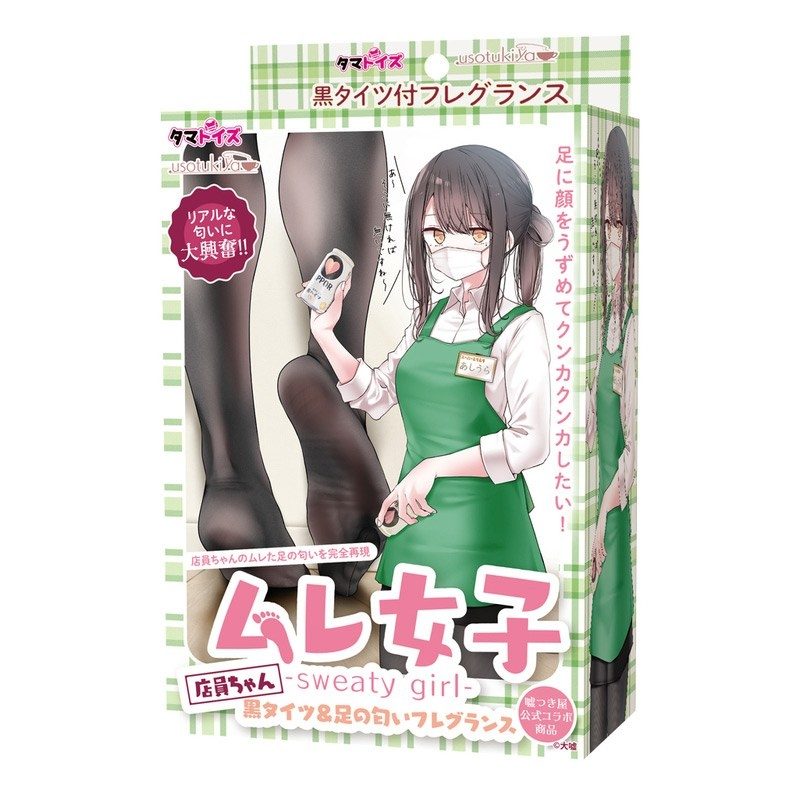 Do you have your own favorite foot fetish sex toy or your own set of favorite toys to play with but want to level up the stimulation they give you? Then try the Mure Girl Idol Fragrance. This fragrance toy enhances your other toy with the odor of a sweaty stocking and it also comes with a pair of socks that you can attach to your other toys! Simply put one drop of it on the socks, and the scent will stay on it for a long time.
With this fragrance, you can enjoy your fantasies of anime girls massaging stimulating you with their black stockings, knee-high socks, and sweaty feet. It's also compatible with different lubricants and toys!
People with foot fetish treat shoes and socks as lingerie wrapping around a sensitive and intimate part of the body, their feet. With the Smell of Girls' shoes fragrance, you can take your fun with your foot fetish sex toy to another level! Tamatoys brings you the chance to get realistically close with the thing that attracts you the most.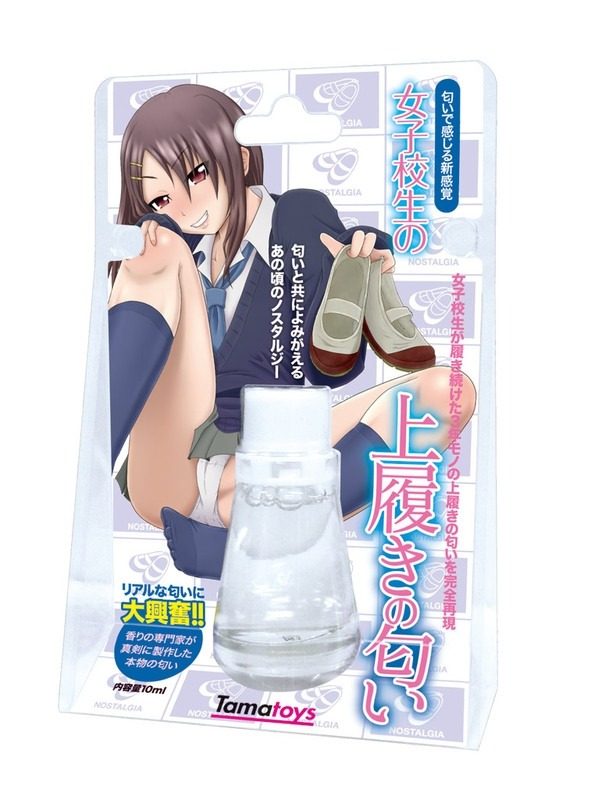 This fragrance captures the scent of rubber-soled shoes, and enticing foot smell of the woman of your dreams. Even in small quantities, the fragrance is potent and can last of r hours on your favorite sex toy or even a simple piece of cloth.
Start using a foot fetish sex toy now to satisfy your desires!
Having a foot fetish could be a hassle for some people because of how difficult it could be to satisfy their desire. Most sexual partners would not voluntarily hand out their feet and act seductively with it for you. But with a foot fetish sex toy, you can fulfill all your foot fantasies.
If you're looking for the best foot fetish sex toys on the market, be sure to check out onahole.com. They have a wide selection of high-quality sex toys that are designed specifically for foot fetishists. With discreet shipping and affordable prices, it's the perfect place to start exploring your foot fetish desires.