In the realm of sexual exploration and pleasure, there's no limit to the fantasies one can indulge in. If you're seeking to take your sexual experiences to new heights, fantasy sex dolls are the perfect companions to bring your dreams to life.
These lifelike dolls are meticulously crafted to satisfy your deepest desires, providing a level of realism and fulfillment that is unparalleled. In this article, we will delve into the world of fantasy sex dolls and explore how they can spice up your intimate moments.
The Allure of Fantasy Sex Dolls
Fantasy sex dolls are more than just lifelike companions; they are vessels of pleasure and fantasy. Many men have been using these dolls for their sexual needs, especially those who do not go out too much to meet different people.
Crafted with attention to detail, these dolls feature exquisite facial features, realistic body proportions, and customizable options to cater to your specific preferences. Whether you crave the companionship of a seductive vampire, a sultry mermaid, or a naughty nurse, there is a fantasy sex doll to fulfill your wildest dreams.
Meet the Fantasy Sex Dolls ready to pleasure you
Most people use fantasy sex dolls for their own reason, but if you want to simply find out the feeling of being inside them, we put up a list of the best fantasy sex dolls out there in the market for you to try out. Just like dating, it would be no fun if all the fantasy sex dolls have the same appearance, build and model, so each of these dolls have different features for you to choose from!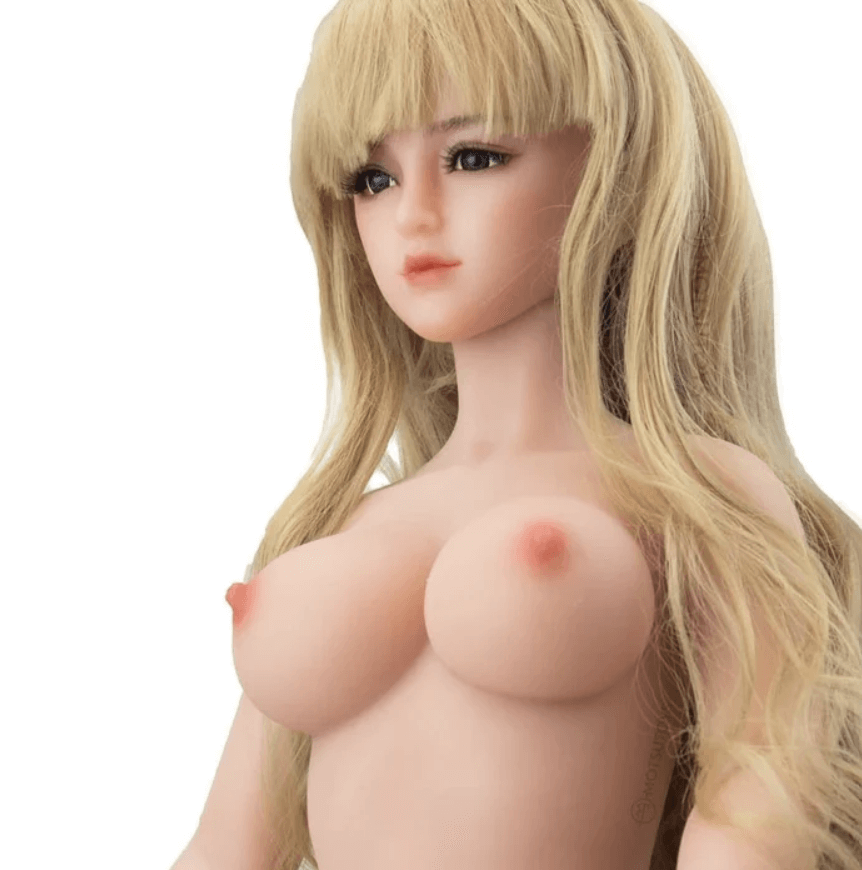 Spend some time with Yui, a silicone mini sex doll with blonde hair that has long legs and a plump butt ready to pleasure you. This doll has silicone skin and a firm skeleton to allow you to move it to any position that you want. With realistic body proportions, you can even dress up this doll to look like your companion on a nightly basis!
Even though Yui is smaller than other sex dolls, she offers plenty of pleasurable areas for you to explore. Her 5.5 inch vaginal tunnel will not disappoint, especially since it is full of stimulating ridges and fleshy bumps ready to grip onto your shaft with every stroke. For those nights where you have extra stress, you can relieve them by stroking inside her 4 inch anal tunnel with a tighter hole. Whether you thrust inside her ass or pussy, you could see her belly bloat with every stroke for more stimulation!
Are you looking for a fit blonde with plump breasts and butt? Emily, might just be the fantasy sex doll for you. With realistic features, it would be easy to forget that she is only a doll. Her silicone skin and nice curves will have your member standing in an upright position every time you bring her out.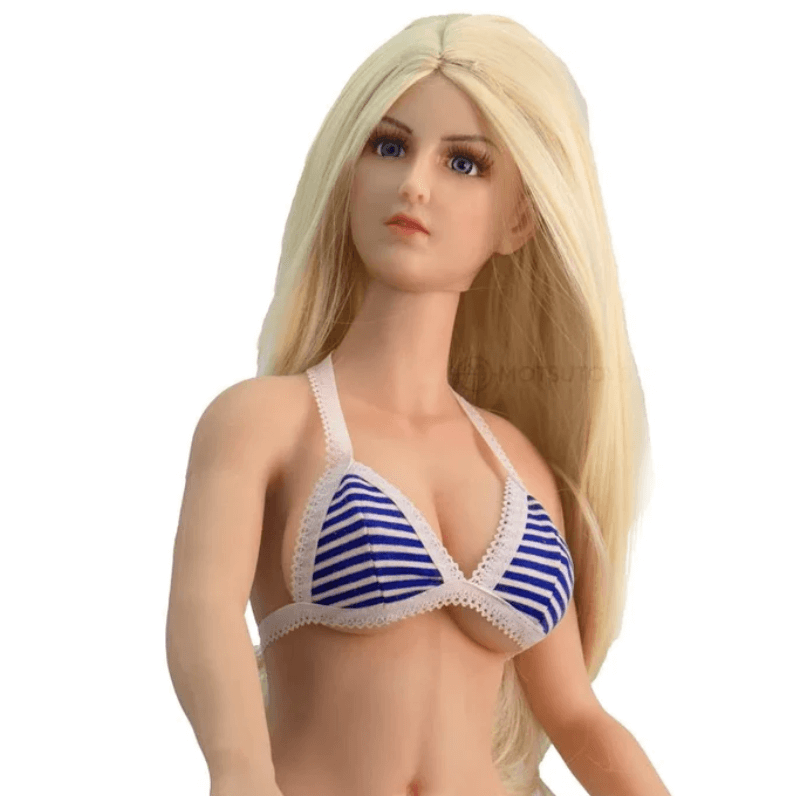 Emily has nice curves, perky breasts with pink nipples, smooth skin for you to caress, and a firm yet stretchy butt for you to spank and pound. Although she only has one hole for you to stroke inside to, her 5-inch vaginal tunnel is enough to make you orgasm every time that you are inside her.
Are you tired of using silicone sex toys and curious to feel the texture of other materials? Then try Suki, one of the best TPE fantasy sex dolls with pink hair, nipples, and labia. Anyone would find it hard to resist her hourglass figure with incredibly smooth TPE skin.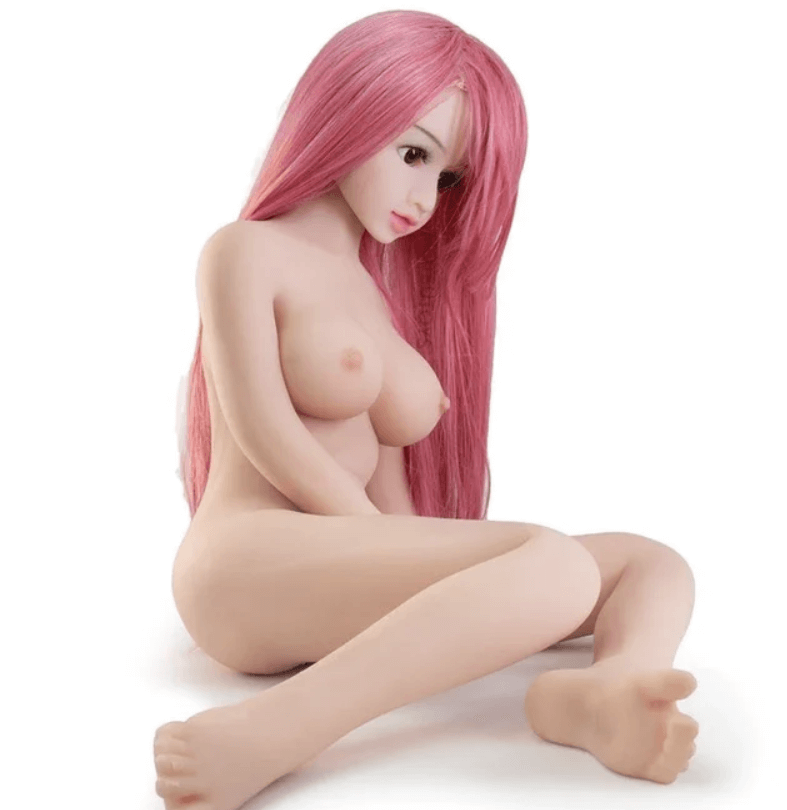 Not one to be considered ordinary, Suki has two holes for you to play with. Aside from her perky breasts and plump butt, you can do all kinds of things that you want with her tight vaginal tunnel and an even tighter asshole. Thanks to her slender figure, her stomach also bulges out with every thrust that you make, so that you could feel that your manhood is completely messing up her insides.
Do you fantasize about big busty women drawn in hentai manga or shown in famous anime shows? With Izumi, you can now fulfill those fantasies whenever and however you want. Even with a big bust upfront, her firm joints make sure that you can bend, tilt, turn, and carry her to any pose that you prefer.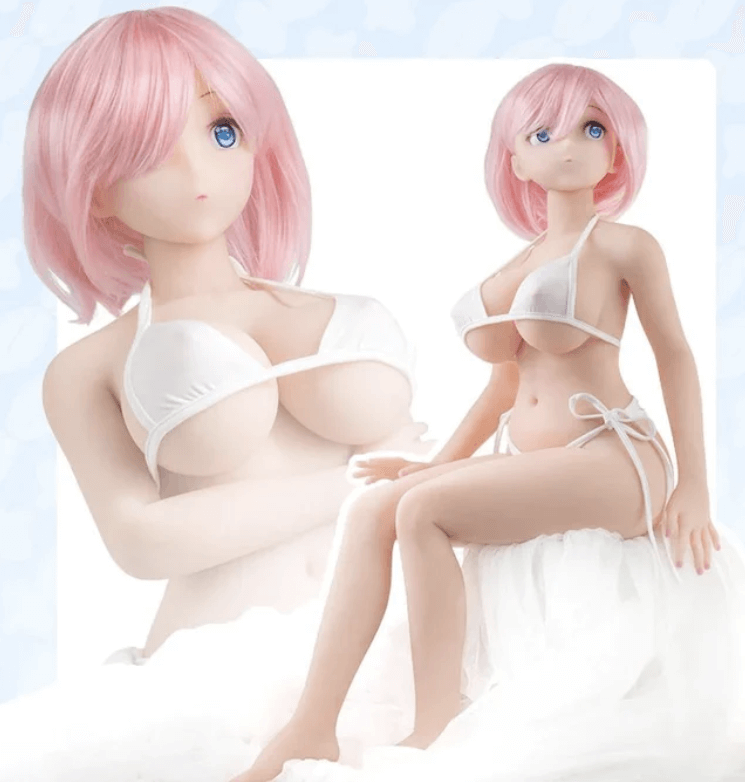 Unlike other fantasy sex dolls, you can adjust every part of Izumi, from her head down to her ankles. You can even turn her eyes so that you can gaze into her while you are pounding her in missionary or cowgirl position! Also, her extra-long vaginal tunnel full of bumps and folds will give you satisfying orgasms like no other.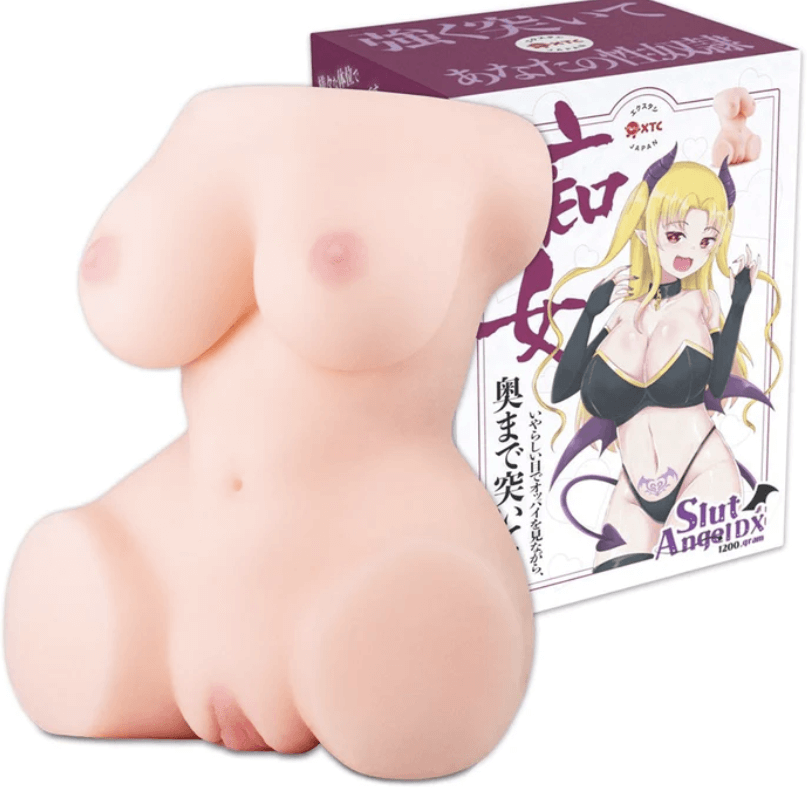 Two tight holes and a curvy waist await you with Slut Angel DX. Despite having only a torso as its mainframe, it has all the erotic parts that could make your manhood go erect: plump breasts with pink nipples, slender waist, big butt, and two tight holes. Each of her holes are stretchable and durable so you could test your limits!
Whether you want to use her as your stress outlet and fuck her silly with all your energy, or as your nightly companion to help you sleep, the Slut Angel DX will not disappoint. With a surprising 2.65 pound weight and realistic features, this is one of the fantasy sex dolls that you should definitely not miss out on.
Step into a new world of pleasure with fantasy sex dolls
If you are curious on how it feels to be with fantasy sex dolls, then don't let your curiosity eat you up. Head over to Onahole.com to take your pick and browse through different collections of fantasy sex dolls. Once you have chosen your doll, you can try different outfit combinations for you to fulfill your fantasies.