When it comes to self-pleasure, there's nothing like exploring new sensations and embracing your creativity. If you're looking for an exciting and personalized experience, why not try crafting your own pocket pussy at home? Much like fake pussies, they're a cost-effective alternative to buying toys but they also allow you to customize it to suit your preferences.
You may be wondering how to make a pocket pussy. Well, the good news is, that's what we're going to talk about. Get ready to embark on a journey of self-discovery and pleasure as we delve into the world of DIY pocket pussies.
Benefits of DIY Pocket Pussy
There are several advantages to creating your own pleasure device. Below are some of its benefits.
It's a budget-friendly option
With readily available household items, you can transform the ordinary into the extraordinary. The best part is, it doesn't compromise on pleasure.
You can tailor it to your desired sensations
Making your own pocket pussy means you have the freedom to experiment and find what truly excites you.
It offers a creative outlet
The DIY route offers a chance to express yourself and explore your fantasies in a unique and personalized way.
Materials and Tools Needed
Gather the following materials and tools if you want to learn how to make a pocket pussy.
Socks or stockings
Latex or nitrile gloves
Sponges
Lubricants or suitable lubricating substances
Scissors
Rubber bands
Optional: additional materials for texture, such as bubble wrap or soft fabrics
DIY Pocket Pussy Designs
Let's explore a few DIY pocket pussy designs you can create at home. Here's how to make a pocket pussy:
The Sock Method
Take a clean sock and fold it in half.
Apply lubricant generously inside the sock.
Roll the folded sock tightly, ensuring a snug fit.
Use a rubber band or tie a knot at the open end to secure it.
Sponge Technique
Take two sponges and moisten them.
Stack the sponges on top of each other and place them inside a plastic bag.
Apply lubricant to the sponges and seal the bag, leaving a small opening.
Insert yourself into the opening and adjust the pressure and tightness as desired.
Glove Method
Fill a latex or nitrile glove with a soft material like cotton balls or a sponge.
Create texture by adding additional materials, such as bubble wrap or soft fabrics.
Apply lubricant inside the glove and insert yourself into it, adjusting the tightness to your liking.
Tips for Enhancing Sensations
Consider doing the following tips to milk every drop of pleasure you can from your DIY pocket pussy .
Experiment with different lubricants to find the one that provides the desired sensations.
Adjust the tightness of your creation by adding or removing materials or adjusting the construction.
Combine textures and materials to create a unique and stimulating experience.
Safety and Hygiene Considerations
It's crucial to prioritize safety and hygiene when crafting and using DIY pocket pussies. Follow these guidelines.
Ensure the materials used are clean and sanitized before starting your construction process.
Use body-safe lubricants and avoid any substances that may cause irritation or allergic reactions.
Clean and properly store your DIY toy after each use to maintain hygiene and longevity.
Exploring and Enjoying Your Creation
Now that you've crafted your own pocket pussy, it's time to explore and enjoy the pleasures it offers. Here's how you can go to town with your work of art:
Experiment with different techniques, speeds, and pressures to discover what excites you most.
Incorporate your DIY toy into solo play or partner play for added pleasure and excitement.
Embrace the unique experience of using a DIY creation and let your imagination run wild.
All You Need to Maintain Pocket Pussies
Whether you're going the DIY route or using ready-made ones, it's important to take care of your pocket pussy. Here are the things you might need.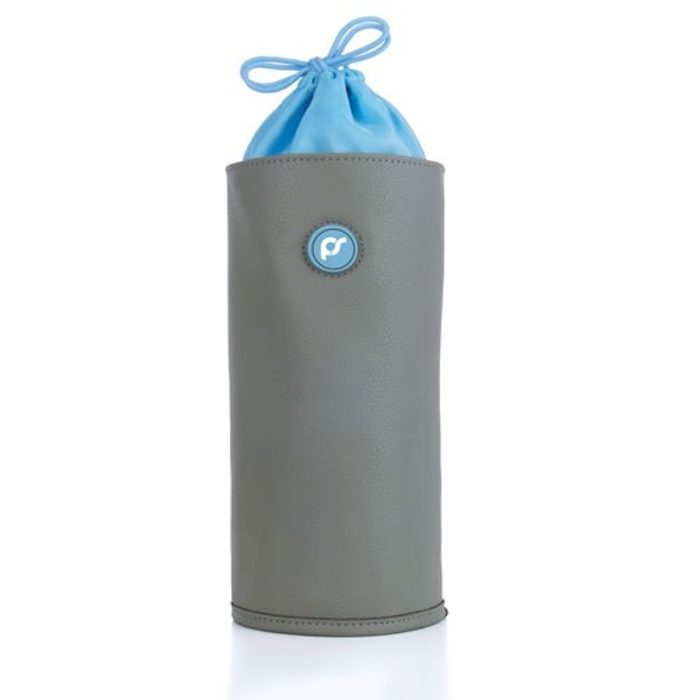 Washing with regular soap and water may not be enough to deep clean your sex toys. It's also important to sanitize them, especially if you regularly release your fluids in them. But, it's also inadvisable to use strong chemicals like bleach. For your deep-cleaning needs, consider this sterilization pouch.
It uses UV-C technology, which can kill 99.9% of molds and germs in as fast as 90 seconds. This is perfect if you regularly use butt plugs, dildos, and vibrators, aside from your pocket pussy.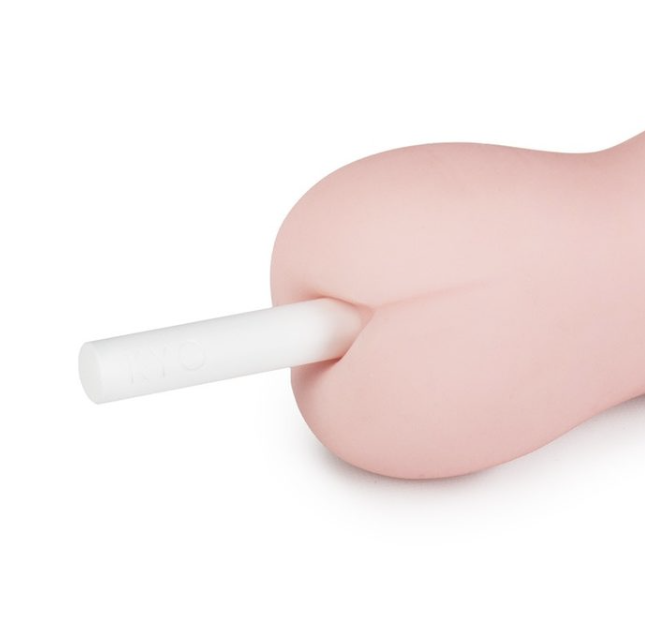 After washing your pocket pussy, don't forget to dry them too. Any moisture left behind in your toys can become a breeding ground for mold and bacteria. If you've got funky-smelling sex toys, this might explain why. And, no it's not because of your release.
This drying stick can get your pussy toy nice and dry and ready for storage. It's made of diatomaceous earth, which absorbs moisture without damaging your sex toy in as fast as 60 seconds. And, unlike other drying sticks, it doesn't leave any residue and is reusable!
When you've achieved sweet orgasm, it can be quite tedious to clean your sex toys, pussy toys or otherwise. You have to make sure you reach every nook and cranny, which can be challenging especially for onaholes or blowjob toys. Never fear, this cleaner spray can save the day!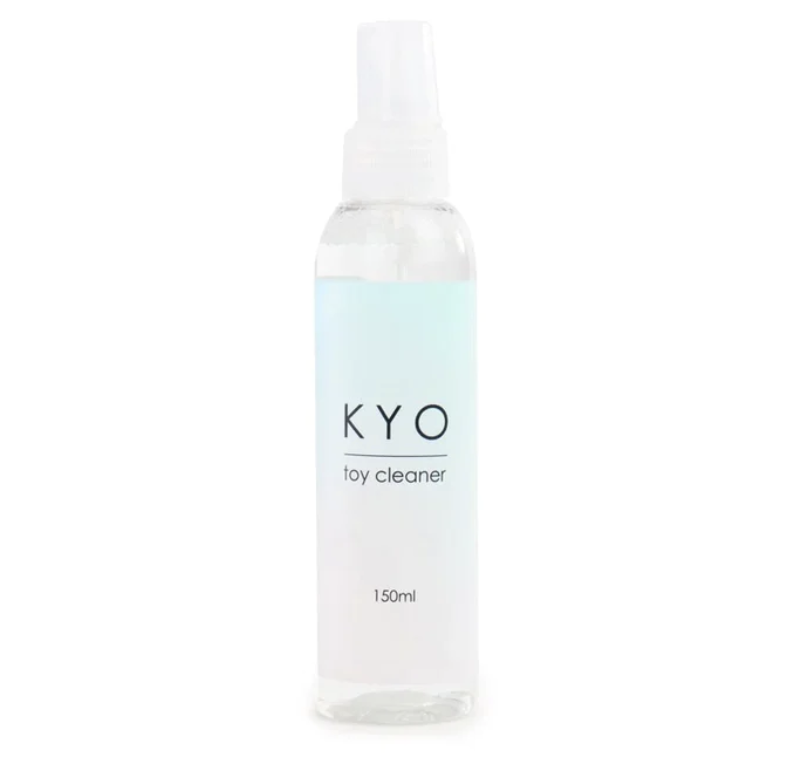 Its formula traps dirt and microorganisms so you don't have to waste time scrubbing every inch of your toy. This also reduces damage to your toys so they can last longer. To use it, simply rinse your toy and make sure you get rid of all fluids. Spritz a bit of the cleaner spray, wait one minute, rinse, and dry it.
Craft Your Own Pocket Pussy for Personalized Ecstasy
Crafting your own pocket pussy at home opens up a world of possibilities for personalized pleasure. With readily available materials and a touch of creativity, you can design a pleasure device that caters to your desires.
Embrace the journey of self-discovery and unleash your creativity as you explore the realm of DIY pleasure. Get ready to craft your own pleasure and embark on a fulfilling and exciting adventure!