Masturbation's a natural and healthy way to explore your sexuality and release sexual tension. However, for many men, it can become repetitive and unsatisfying over time.
Fortunately, male masturbators can provide a new level of stimulation and pleasure. And, there are a variety of options available to suit any preference. In this guide, we'll cover the different types of male masturbators, how to choose the right one for you, how to use them, and how to maintain them to ensure they provide long-lasting pleasure.
From Fleshlights to Sex Dolls: A Tour of Male Masturbator Types
There are several types of male masturbators available, each with their own unique features and benefits. Some of the most popular types include:
Manual Masturbators
We're starting it off old school. Manual masturbators require no electricity or batteries. They're very reliable and they've been around because, well, they get the job done and they do it without a fuss.
Think fleshlights, cock sleeves, strokers, pocket pussies or onaholes, and blowjob toys. These types of male masturbators are designed to mimic the feel of a vagina, anus, or mouth. They're usually made from soft, flexible materials like silicone, rubber, TPE, or plastic.
Additionally, you'd find them available in a variety of textures as there are those that come with ridges and even teeth! They even come in different shapes. That's right, you'd be able to find a pussy-shaped male masturbator or a mouth-shaped stroker if you get off on that kind of thing. We all have our kinks.
Electric Masturbators
We're getting a little more high tech. If you're looking for something hands-free or if you'd like variety in your stroke game, vibrators are a good choice. Male masturbators like vibrators require batteries or need to be plugged into an outlet to get 'em going.
They produce you've guessed it, a pleasurable vibrating or sucking sensation that's sure to get you seeing stars. Then there's masturbation cups, these create a sucking motion that stimulates a blowjob.
Since they're battery operated, you don't need to use both hands while pleasuring yourself. That's the beauty of them! Additionally, some of them have different settings so you can dial up the sensation if you want to climax quicker.
Sex Dolls
For a more realistic masturbatory experience, try a sex doll. These consist of either an entire doll, the torso, legs, or just the anus and vagina. It's perfect for when you want to do more than just stimulate your penis and you're looking for a little more action.
Sex dolls are often made of latex, rubber, or silicone to imitate the texture of the skin. And when you thrust your member inside, they can even contain different textures to make the most out of your pleasure.
Prostate Stimulator
These provide targeted stimulation to the prostate gland. They can be used alone or with a partner and can provide intense pleasure. And they can even help to improve prostate health!
Choosing the Right Masturbator
When selecting a male masturbator, you should keep a few things in mind. The masturbator's size and shape can affect the level of stimulation you receive.
Think about the type of sensation you're looking for. Do you want a more realistic experience? A fleshlight may be the best choice.
Do you want something that feels like vaginal sex or something that provides intense prostate stimulation?
It's also important to find a masturbator that fits your body well. Some masturbators come in different sizes or are adjustable to accommodate different penis sizes. Make sure to check the product specifications before purchasing to ensure a comfortable fit.
Consider purchasing a masturbator discreetly. Many online retailers offer discreet shipping and packaging options to protect your privacy.
Your Guide to Using a Male Masturbator
Using a male masturbator can be a little intimidating at first, but with a little practice, it can become an incredibly pleasurable experience. Here are some tips for using different types of male masturbators:
Apply a water-based lubricant to the opening and slide your penis inside. It's crucial to use a water-based lube to avoid degrading your masturbator's quality.
Slide your penis into your toy of choice. If you're using a prostate stimulator, carefully insert the toy into your anus.
Once inserted, you can experiment with different motions and pressure to find what feels the most pleasurable to you. You can start your way slowly, gradually building up the intensity or you can go hard, it's your dick, your pick.
If you're using an electric masturbator, you can experiment with different settings and see what works for you. You can even try edging yourself or delaying orgasm.
Health and Safety Considerations
When using a male masturbator, it's important to take some basic health and safety precautions.
Always use a water-based lubricant, as other types of lubricants can damage the masturbator's material. When you're done, you want to make sure to clean your masturbator thoroughly after each use.
This prevents the buildup of bacteria or other harmful organisms. You can use warm soap and water or a specialized sex toy cleaner to clean your masturbator. The important thing is to always clean them after every use.
It's also important to listen to your body and take breaks if you experience any discomfort or pain.
Over time, the material can wear down, become discolored, or develop a strong odor. If you notice any of these signs, it's time to replace your toy. Remember, using a worn-out masturbator can lead to discomfort or even injury. So, don't take any chances!
A Helping Hand: Top 5 Male Masturbators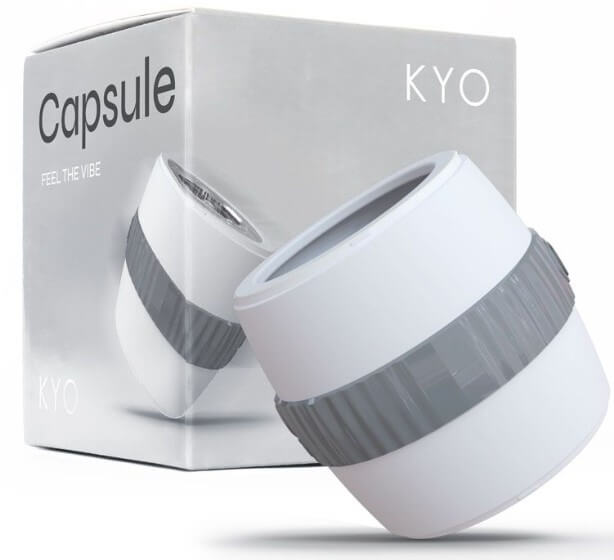 Looking for a male masturbator you can use more than one way? Perhaps this capsule is for you! You can use it on its own, with a pocket pussy, or even with a partner! The possibilities are endless with this vibrator! But, what sets it apart is the tight grip it has on your member.
Once you slide in, it creates a tight seal that stimulates your penis and increases your blood flow. It even has massage bumps that'll surely make you shiver with delight once you slide it back and forth.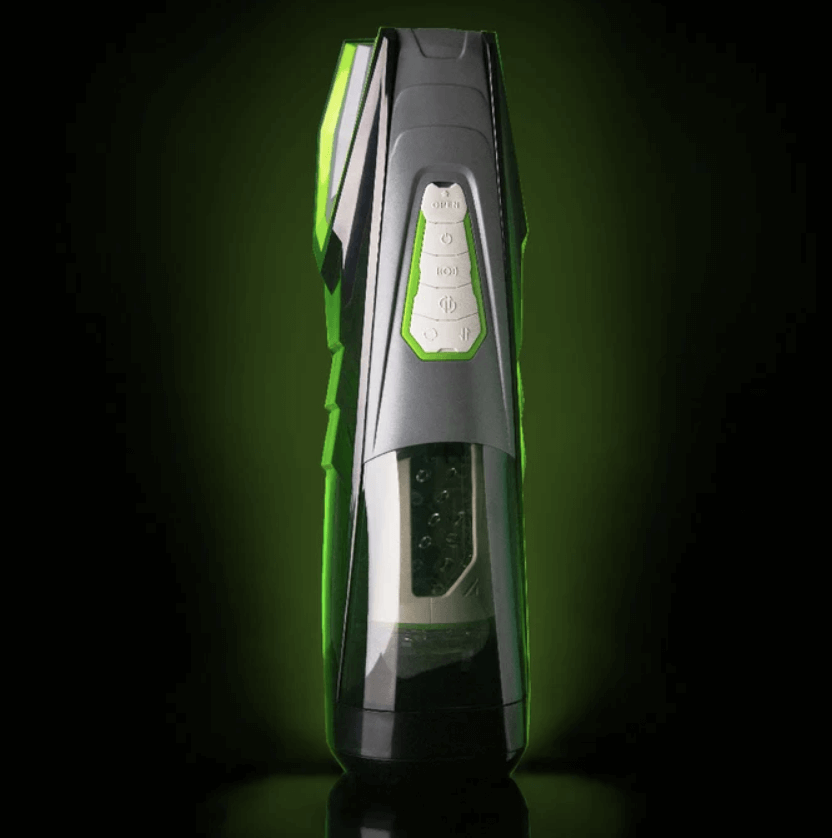 Tired of the same back and forth motion while jerking off? Well with this male masturbator, it won't be a problem! And it certainly packs quite the punch. For one thing, this toy delivers 200 strokes in one minute! This will surely have you seeing stars.
It even has numerous settings like 4 rotation patterns and 3 thrusting speeds. With this toy, masturbation won't feel like a chore. And if you're a stud blessed with abundant stamina, you'll be pleased to know that this toy can last for you 45 minutes!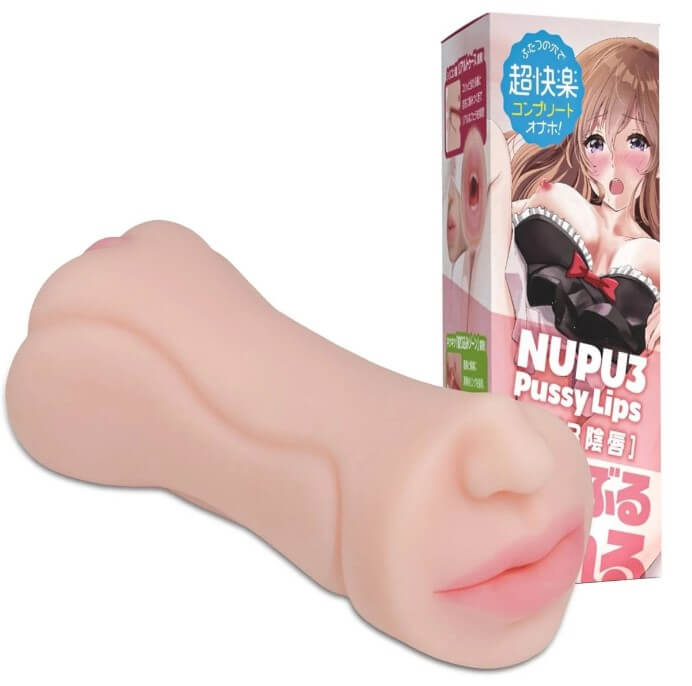 If realistic texture is your concern when looking for a masturbator toy, we've got just the thing for you. Presenting the NUPU blowjob toy. This features both a mouth and a pussy hole. Now, you won't have to choose whether you prefer a blowjob or sliding into a vagina.
The mouth contains soft teeth that'll heighten the pleasurable sensation. And it has a deep tunnel that feels like you're going down a real throat! Meanwhile, the pussy lips contain beaded rings and tight ridges that will have you reaching climax in no time. No doubt this will give you double the fun and twice the pleasure.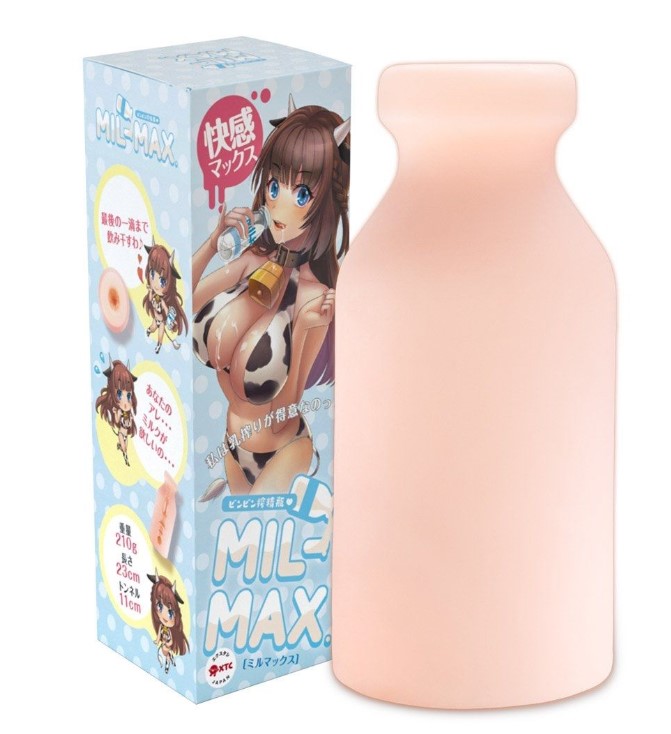 Jacking off in a sock is one thing, but have you ever thought about jerking it in a bottle? Well with this milk bottle, you can now live out your fantasies. Unlike typical bottles, this one is made of TPE, a soft material that's both firm and elastic. This way, it hugs your girth instead of thrusting in a loose bottle.
Once you slide in, you'll feel it instantly swallowing your penis. It even has a couple of massage beads to provide added stimulation. Pro tip? Use lube! This way, it'll feel like a real vagina would, fluids and all.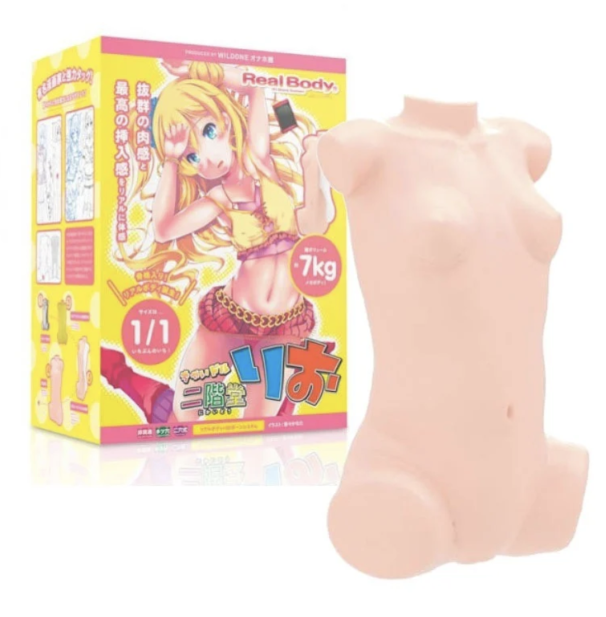 If you haven't used sex dolls, then take this as your sign to try one! Unlike your typical voluptuous dolls with heaving breasts, this one is designed with smaller breasts and a more realistic waist. This makes it ideal if you're craving something more intense than just a handjob.
Weighing in at 7 kg, this doll is big enough for you to grab hold so you can thrust to your heart's content. It even has two tunnels, a vaginal tunnel with little ridges to caress your member and a tighter hole if you want that maximum gripping sensation!
You're in Good Hands
If you're looking to take your solo sex life to the next level, a male masturbator is an excellent investment. With a wide variety of types and styles available, there's sure to be a toy that meets your needs and preferences.
So why not give it a try? You might just discover a new level of pleasure and satisfaction to your solo play!