Anime characters have caught the world by storm thanks to their cute voices, poses, and beautifully illustrated bodies. It wasn't long before the hentai figure was invented to satisfy the sexual fantasies that many men have over these kawaii anime women. Now, you can get a hentai figure that is modeled after famous anime or hentai series.
If you aren't familiar yet with a hentai figure, it's basically an action figure but for erotic purposes. The word hentai means pervert if translated literally, but it has become an entirely different genre of pornography involving anime characters and incredible voice acting. Usually, a hentai figure is naked, but there are some models with detachable clothes and replaceable joints so you can create the figure that you want.
Table of Contents
What a hentai figure could give you
Nowadays, the hentai genre has become popular among the younger generation or the millennials, thanks to the relatability that many hentai tropes possess. Thanks to a hentai figure, people can now live out their fantasies with many anime characters. Aside from being a constant companion that you can carry around, here are some benefits you could get from having a hentai figure.
Increased Sexual satisfaction
By taking inspiration from famous anime characters and series, every hentai figure brings increased sexual satisfaction for its users who are mostly fans of famous anime shows. What better way to live out your fantasies by using a tangible toy modeled after your dream girl, right? Also, most hentai figures have realistic features in their designs to better stimulate their users and give them orgasms like no other.
Versatility
You can carry hentai figures around your place and use them whenever you want. Whether you are in the mood for some bedroom action before sleeping, or needing a stress reliever on the couch after a long day at work, your hentai figure could do the work for you. What's neat about these figures is you could also bring them with you during vacations since they could be packed easily with your baggage.
Convenience
It is not easy to stimulate both the mind and body and this is where a hentai figure comes in. With a handy device that could do both, you could conveniently stimulate yourself without trying too much. Simply put on your favorite hentai show and let your hentai figure work its magic towards you.
Once you experience your first orgasm with a hentai figure, it'd be hard to avoid using it frequently. As a bonus, most hentai figures have a design that makes it easy for you to clean and store them after every use.
Pick your own hentai figure
Do you want to check out if the hype is worth it around a hentai figure? Check out these top hentai toys that you shouldn't miss out, before buying one:
This hentai figure is inspired by Nezuko, a protagonist in the famous Demon Slayer who is always wearing a kimono. She usually takes the form of a small harmless girl but when angered, she grows quickly into a mature woman with plump breasts barely being kept by her kimono. Most fans are usually left with a hard-on after watching her fight scenes because usually, these scenes involve showing more of her body.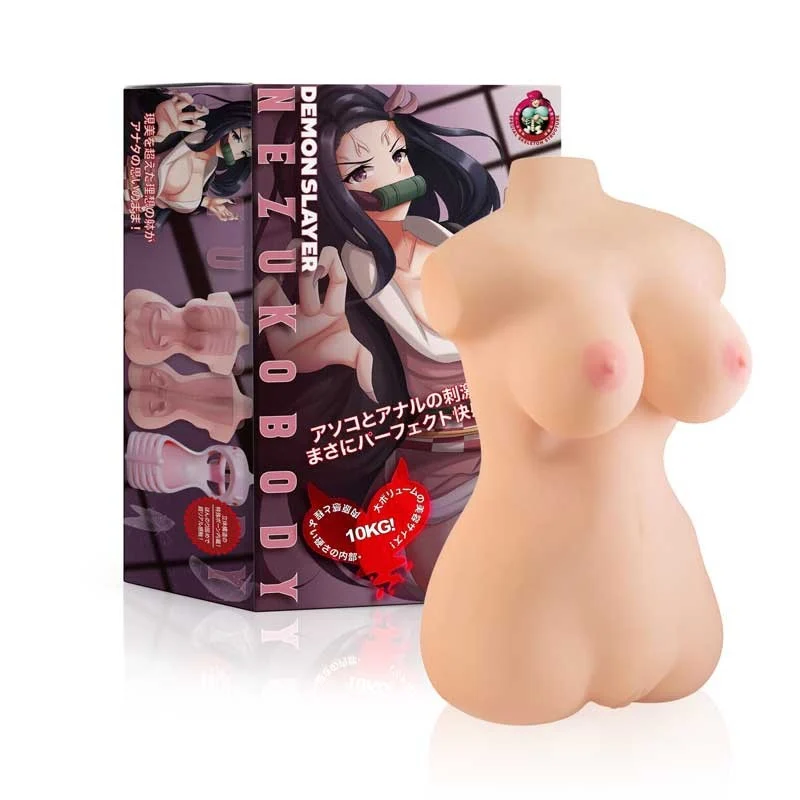 If you are among those who have sexual fantasies about Nezuko, then you could use the Demon Slayer Nezuko Body to unleash your techniques on her. This figure is covered with a material that feels like real human skin so you could caress and rub your junk in every inch of her body. Also, you could explore two tight holes that have 5.9-inch tunnels, ready to pleasure your manhood until you explode.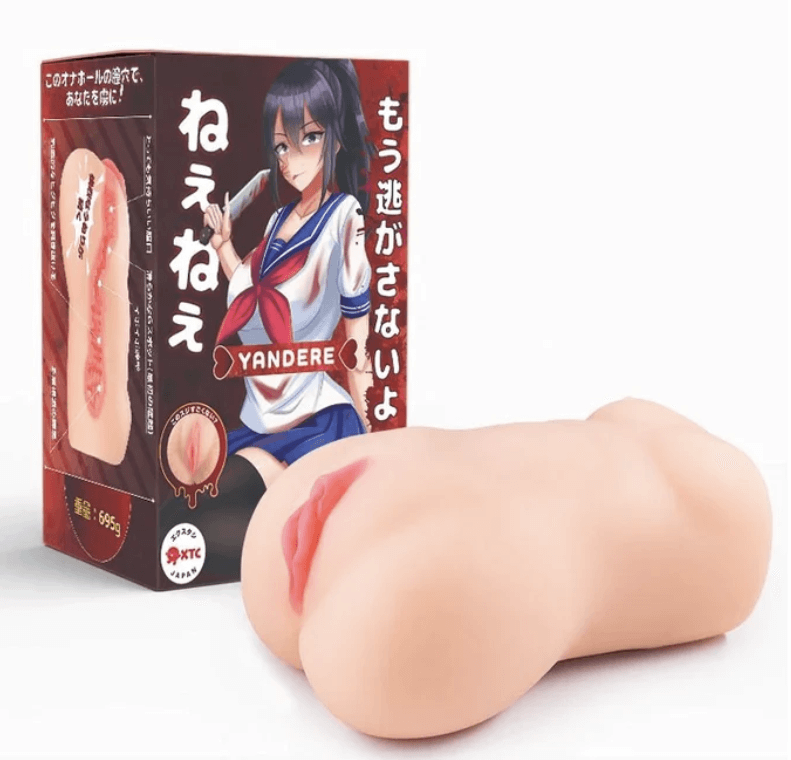 One of the most common hentai tropes is the small but fierce woman who does not share her guy with someone else, often going to extreme lengths to ensure it. This trope became popular because most anime and hentai enjoyers only fantasize about having a girl like them, but for someone to be overly possessive over them would be orgasmic. Now, they can take their fantasies to the next level because they can feel the sexual stimulation that a small and fierce yandere could offer.
With this hentai figure, you can experience a tight hole with thick tunnels that will make you reach orgasm in a couple of minutes. You can squeeze the toy to get a tighter sensation and get a vacuum to stimulate you further.
Are you looking for something more daring in the world of hentai? Then you should explore the subgenre of NTR, a darker side of hentai meant for thrill seekers. Basically, NTR involves forced sex, rape, and cheating. With the NTR Bride Onahip, you can live the fantasy of breaking in a newly wed bride which will surely add some spice to your masturbation session.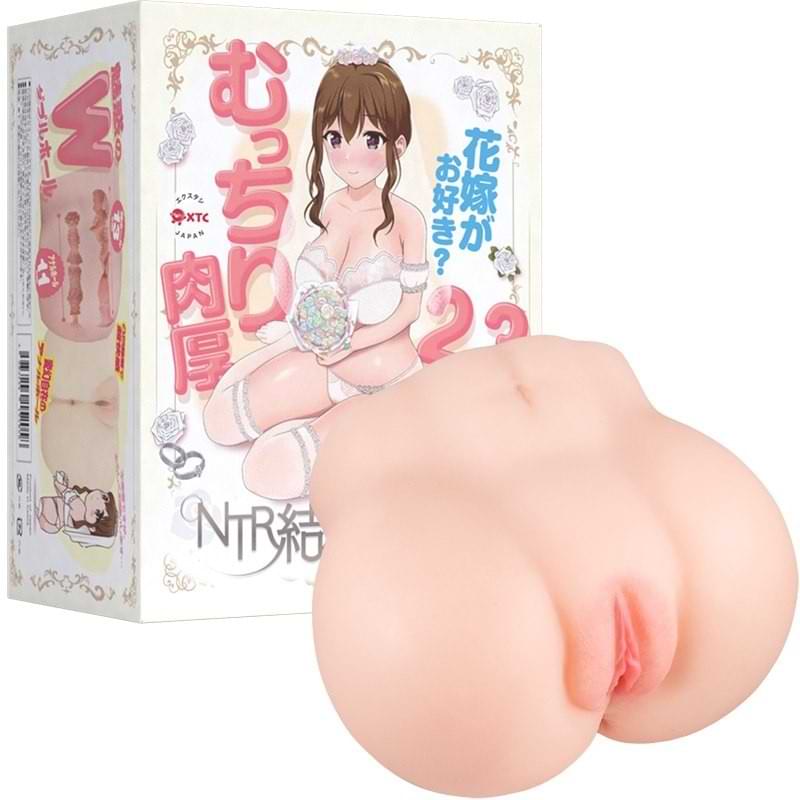 The NTR Bride Onahip has a nice design on its packaging and you can see different illustrations of the innocent bride ready to have a honeymoon with you. She also offers two holes for you to explore and her hip structure allows you to twist and turn her into any position that you want. Each thrust you make makes her bounce more, making it hard for you to pull out and last long.
In the world of hentai, fantasy beings such as elves and human-animal hybrids have become fan favorites because it offers a different type of excitement and attraction for viewers. So, are you looking for girls with fox ears and tails? Look no further because the Kemono Fox Girl is here to give you sexual pleasure.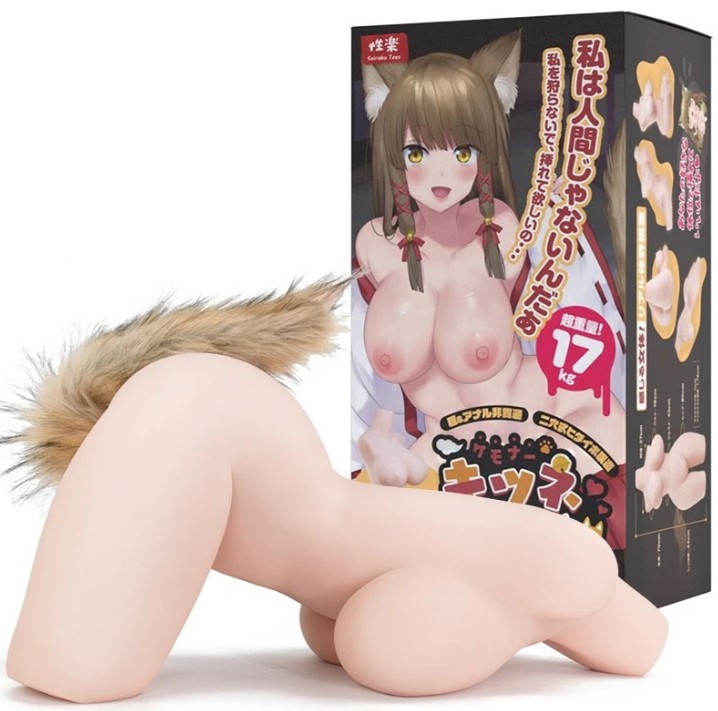 This hentai figure has a detachable butt plug that you could play with so you could plug both of her holes. It also has a high-quality skeleton supporting the frame of this hentai figure which could handle hard thrusts and long hours of pounding from you.
Do you have sexual fantasies about girls with cat ears? Ruri-Nyan, an ebony human-cat hybrid is here to take your fantasies to the next level. This hentai figure is already bent over for you and ready to receive your passion in any position that you prefer.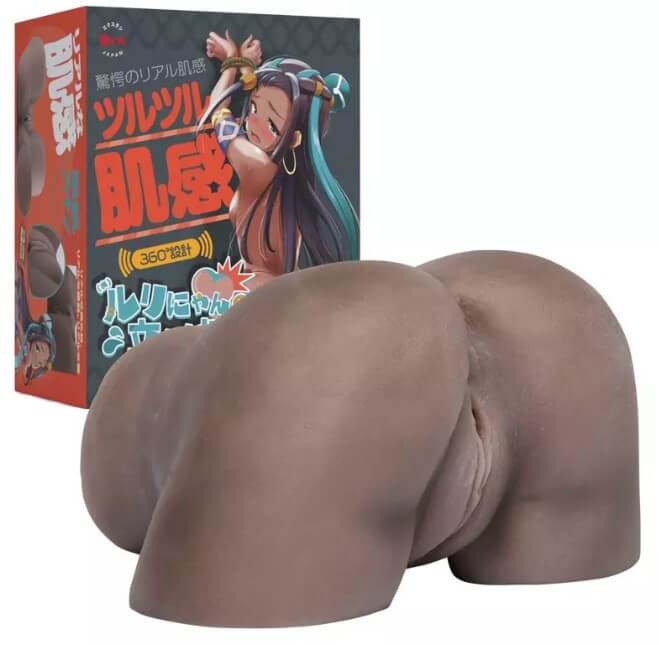 With Ruri-Nyan, you can enjoy your anime sexual fantasies in many different positions. She also has two tight tunnels that offer varying levels of tightness and sexual stimulation. Whatever your mood is, this hentai figure is ready to give you an orgasm unlike no other.
Bring your fantasy into reality with a hentai figure now!
Getting teased by anime and hentai shows is annoying especially if you are tired of masturbating with your bare hands while watching them. That is why you need to get a hentai figure to experience a better orgasm while masturbating to your favorite fantasies.