Table of Contents
Have you ever wondered what pleasure guys from hentai videos feel by having sex with top hentai characters? Even though they are not natural persons, and most of the hentai sex scenes are overly dramatic, many fantasize about being the guy at the receiving end. After all, who does not want to be inside with busty girls who go crazy for sex? 
Of course, you could not go "isekai" mode to transport to the hentai video you are watching to experience having sex with the characters. But, you could feel a different sexual stimulation when using hentai toys. Most of these toys feature the most famous hentai characters that you can find online.
What do top hentai characters have in common?
We all have our preferences for the perfect hentai girl, but many would agree that these are the common traits for a hentai character to make it to the top of the list. These traits are present in the characters from famous hentai movies and are also among the most sought-after characteristics of every enthusiast.
High sex drive
Almost all the most famous hentai characters have an unrealistic sex drive. If you are into girls who want sex for breakfast, then you can be sure that the top characters also want that! Some may take some time in the story to develop their sex drives with hentai characters sex toys, but eventually, they would be so lustful that you would not even have to skip and pick sex scenes to jerk off.
Unique back story
There are many hentai series that starts with a lovely innocent-looking girl who goes on to explore her sexuality, involuntarily or on her own will. But we all know that most hentai films end up with a girl turning into a full-pledged onahole that will take as many rounds of sex as possible. Some like a good story, but others skip to the good part where the girls willingly suck out dry or please their lover's shaft or groups of guys.
Check out these top hentai toys
1. Virgin Matchless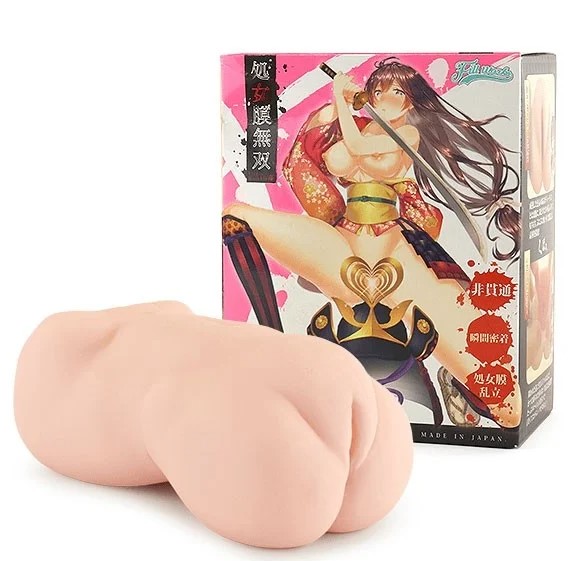 Get ready to feel seven levels of pleasure inside the Virgin Matchless, a sex toy that looks and feels pleasurable. This toy has puffy labia, and as you enter it, you would feel its inner walls considerably pulling your shaft inside. As you go deep in the tunnel, there are seven layers of the tunnel that you can explore!
The Virgin Matchless is a small and light hentai characters sex toy that weighs 343 grams and is full of massage nubs and stimulating ridges. Inside, you would already feel two layers of walls enveloping your shaft. The first wall is a soft and elastic layer, while the second is a pink layer with thick walls that will give your manhood a good massage.
2. Niku-Man RAW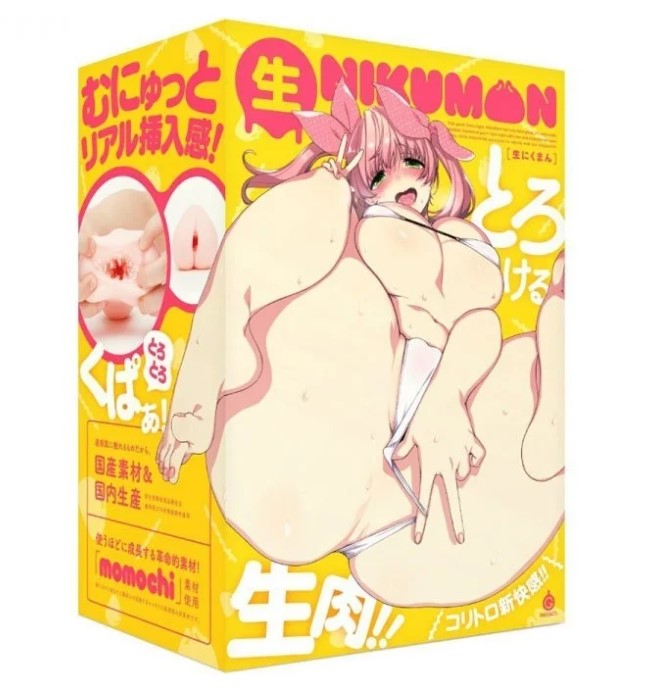 If you're looking for thick, chubby, happy girls with some extra meat on their bones, look no further than G-project's Niku-man series. The mascot of this toy has a voluptuous body with an innocent-looking face. To top it off, her pose in the image shows that she has a sex drive that you must fulfill!
This toy weighs around 400 grams and can use in one hand. Unlike other toys, the Niku-Man RAW has thick walls with a strong material that will cling to your shaft with every stroke. At the front, you would see an enticing pussy opening with intricate details from the camel toe down to the slit.
3. Paizuri Bakunyu I-Cup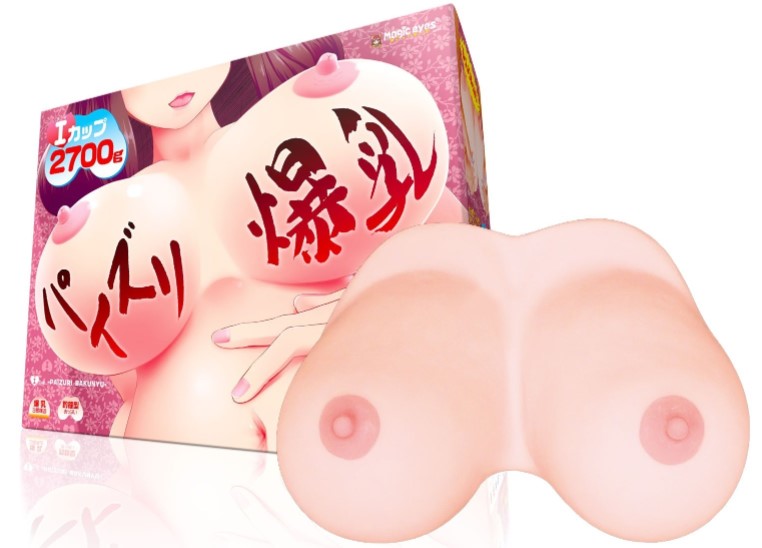 Big juicy titties always find their way into a hentai series, even infamous anime films! So have you wondered how squeezing your shaft in between these enormous pairs of knockers would feel? You can now have your answer by using the Paizuri Bakunyu I-Cup.
This top hentai character sex doll is perfect for people who prefer tit fucking and tit sex, so if you are among those, get ready to feel the soft texture of squishy titties wrapping around your shaft. It has a cleavage of 13 centimeters which could fit all kinds of rods and handle the intensity of your thrusts during tit sex.
The Paizuri Bakunyu I-Cup has three layers ready to please you. Its outer layer is full of soft skin that will give you goosebumps. Next, its breasts' layer is full of soft material that is squishy but firm enough to return to its perky form. Lastly, you could feel its tight pink nipples that are also elastic enough, so you could pinch and pull it.
4. Yandere XTC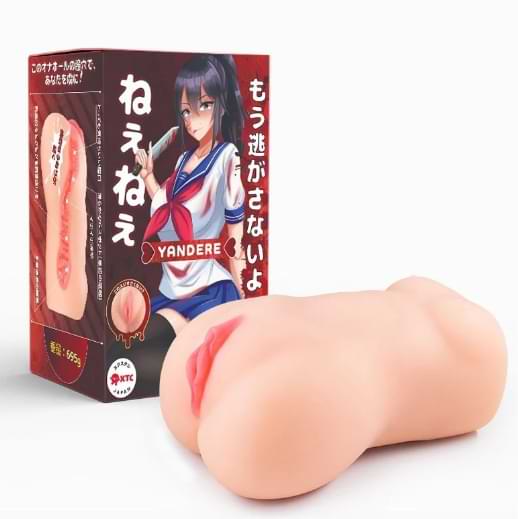 Are you into women with a fierce attitude and an intense sex drive who could drive you crazy in bed? This toy lets you experience what it is like to have sex with a Yandere! With its tight grip and realistic details, the Yandere XTC will leave you obsessed.
By stroking your shaft inside the Yandere XTC, you could experience sexual stimulation from a hentai characters sex toy with a curvy body, complete with a clitoris and breasts. With a weight of 700 grams, you could place this on any flat surface and have your way at it. You could also try stroking your shaft inside with two hands for an intense session.
5. Ria-Man Tight Mami Sister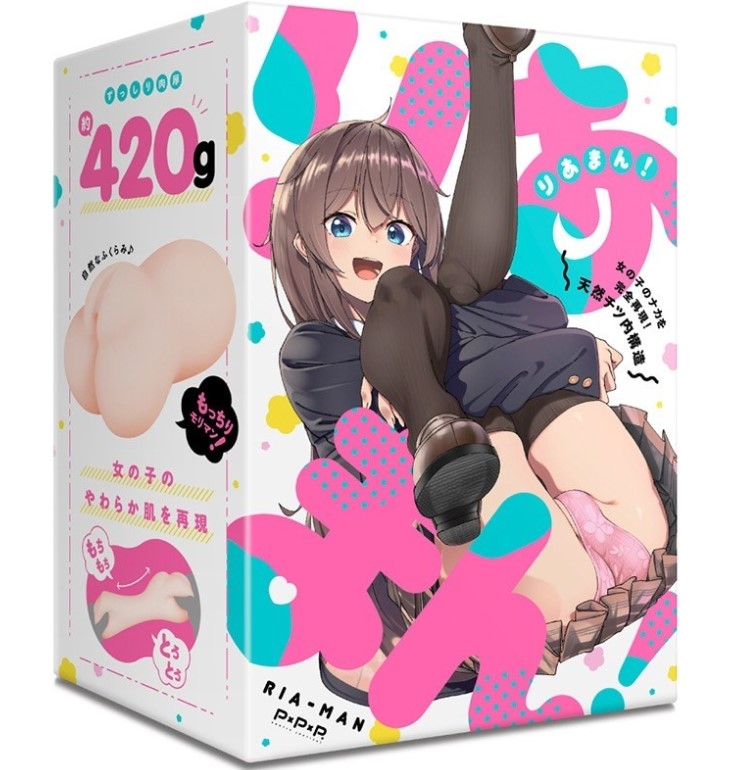 If you are into the incest hentai thing, then the Ria-Man Tight Mami Sister might be your toy! It features a pretty anime sister as a cover girl with her skirt flying away to reveal cute pink panties concealing a tight pussy. Even though she has a little ass and breasts, her tight pussy will leave you wanting more.
On the outside, the Ria-Man Tight Mami Sister has soft skin that you can caress before inserting your shaft. However, as you go inside, you will feel a smooth texture near the entrance and a tight wall as you go deep. Its tunnel has different layers, so you would feel a different sensation with every stroke you make.
Inside the tunnel are rows of massage beads that will fit any stroking position you want. If you're going to stroke up and down or bend your shaft sideways, the toy will give you a snug fit and a satisfying ending. Whether you like it quick and fast or slow and long, the Ria-Man Tight Mami Sister could handle your inner sexual urges.
How can you get the best hentai characters sex toys?
Not all artificial pussies and rubber holes are high-quality hentai toys, even though you could use them to stroke your shaft. If you genuinely want to buy and experience the top toys, here are some of the ways to do so:
Online stores with good reviews
Online buying has become the norm because of the convenience and wide range of options available. Many online stores partner with manufacturers, becoming the official redistributors of many hentai characters sex dolls. However, online stores still try to scam you and give you fake products.
So to ensure that you get the best products online, remember to select toys with many good reviews instead of browsing through products with only one or five thoughts. Through the reviews of customers, you can be confident that the product is legitimate. So, if you see at least ten good reviews, you can be sure the toy is worth buying.
Seal of quality from the manufacturer
If you want to buy the top hentai toys, you should look for products with a seal from the manufacturer. These seals show that the product you wish to have undergone a series of testing before they become available to the public. You can find most of these seals are present on the packaging or the box of the toy.
Manufacturers generally attach a quality seal with instructions for the toy. These seals are also from a special sticker or material that protects them from scratches that may occur during shipping. So if you see a toy with a tampered seal, do not buy it even if the seller tells you it has always been that way.
Buy directly from physical stores
You could also buy from physical stores to directly inspect the toy you are buying. Some stores have a display toy for customers who want to check the product. So if you are among these customers, going to the physical store is the way to get the best hentai characters sex toys you want.
Of course, you cannot insert a sex toy on your shaft while buying sex toys, but you could try to inspect it by checking the details of the toy. Start by inspecting the packaging or the box, if it is in its proper form, then move to the toy itself if there are any loose glue marks or seams.
Experience the pleasure with top hentai toys
If you love hentai, you should only stroke your shaft with the best toys available. With these hentai characters sex toys, you can connect more with the hentai characters and have more sexual stimulation than only fantasizing about them and stroking them with your hand.