The Hentai genre has become so well-known in the sex toy industry that there is an onahole hentai toy available almost anywhere in the world. Since the rise of the internet, there has also been an increase in people attracted to hentai. Also, many manufacturers of onaholes released their version of onahole hentai toys to satisfy the kink of many.
The Best Onahole Toys
From sex dolls with full torsos to fleshlights with double holes, the onahole hentai toy market is sprawling with ideas. You would find no shortage of kink in the world of hentai. But, scouring the internet for onahole hentai toys that could be a good fit for you could be exhausting. That is why we have compiled the top onahole hentai-inspired weird sex toys you should try!
1. Sujiman Kupa Roa
First on this list is the Sujiman Kupa Roa, named after an animated character. From its literal Japanese translation, the name means Camel Toe, a term many onahole enthusiasts are familiar with already. Its large labia, as the name implies, make it stand out from other onaholes.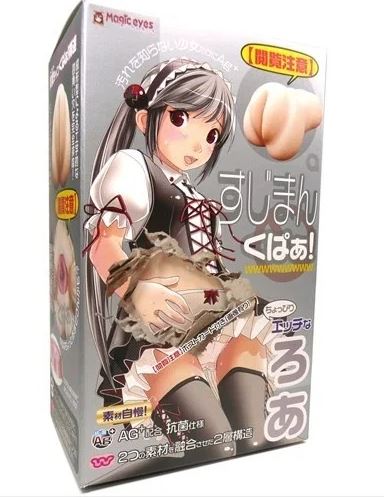 Pulling the labia apart reveals a detailed onahole with a realistic structure while the outer layer is soft and smooth. Many dual-layered onaholes have a firm inner layer, but the Sujiman Kupa Roa is as soft as silk. With its vacuum and comfortable grip, the Sujiman Kupa Roa is convenient. With a diameter of 5 cm, and a weight of 290 grams, this toy is easy to hold with one hand.
As soon as you enter the Sujiman Kupa Roa, you will feel its smooth tunnel. Pushing deeper into its tunnel will bring you to the G-Spot. Located behind the G-Spot lies a beautiful vulva with a tight-fitting S-curve that provides tremendous friction and stimulation. Using the G-Spot and the S-curve behind it, you will feel an insane stimulation of the penis and its tip!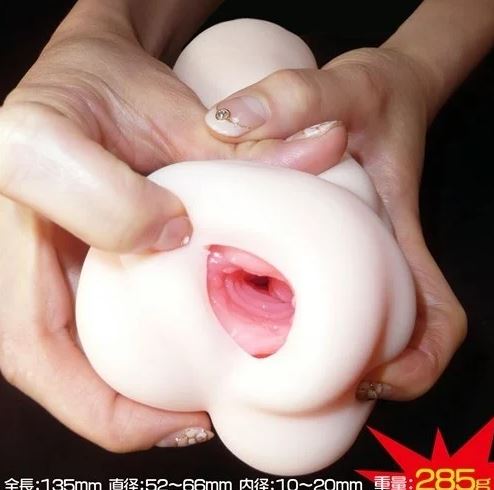 Keeping the best for last, the Sujiman Kupa Roa has a special chamber at the end; you might even call it an onahole inside an onahole. Take a slow step inside and feel a massaging sensation at the tip of your penis. Using this chamber like a condom pump can even increase its suction power. For increased suction power, squeeze it tightly and release it during penetration.
2. Slut Angel
With the Slut Angel, you can enjoy both the sexual prowess of an angel and the body of a succubus. From any angle, the body looks fantastic, and the soft material feels like natural skin. The Onahole length of the Slut Angel is 21 cm, and the Tunnel length is 11.5 cm. The Slut Angel weighs only 500 grams and has lightweight TPE.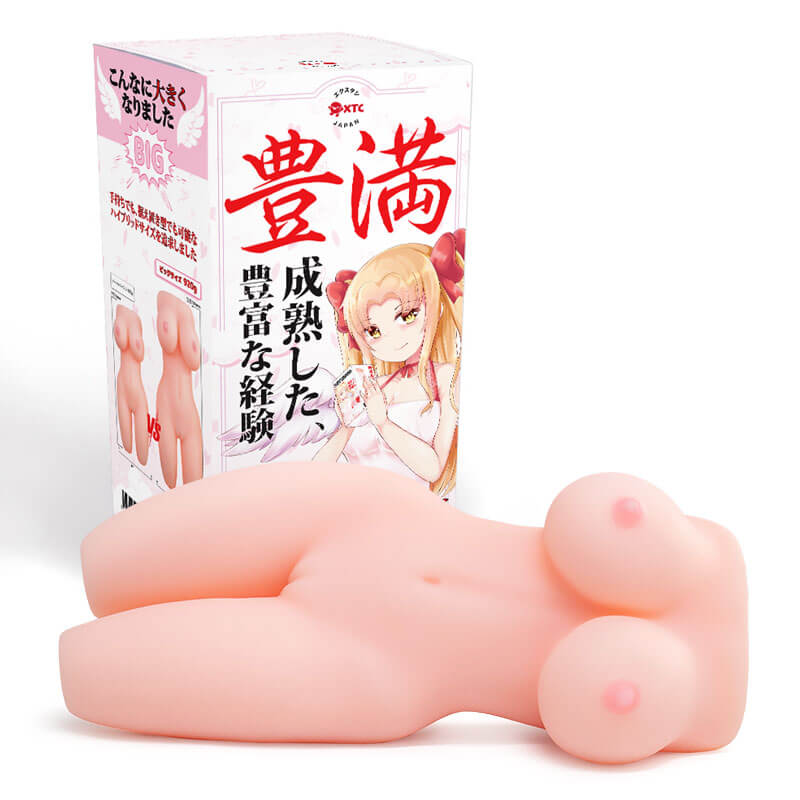 While most mini-sex dolls end just below the hip, the Slut Angel has longer legs so that you can use her as an onahole and a thighjob toy. You can slide your lubed-up dick between her thighs to feel her subtle labia glide past you.
Even though this may not be stimulating enough to bring you to a climax, it is a great way to get warmed up and "teased" before you thrust into her vagina! Slut Angel has an excellent vaginal tunnel with several different textures. With every thrust you make, you can see your body stretching to fit you.
Start with the double labia: spread the camel toe pussy, and you will see the soft pink inner labia hiding just beneath. Entrances such as these look great and feel great and help reapply lube with every stroke, keeping everything moving smoothly.
Next, the tunnel around you becomes tighter and more intense because of the increased ridges. When positioned at its tightest point, a pleasure bump creates a little extra stimulation without becoming overwhelming. From here, the tunnel becomes tighter, with bumps and ridges wrapping around you on all sides.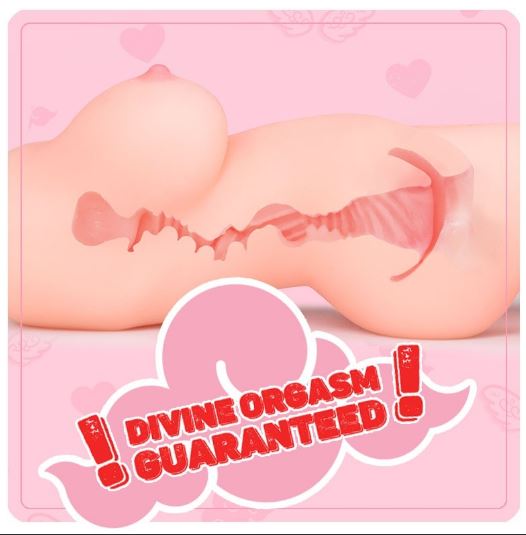 Slut Angel's flexible bumps may stroke you along the bottom or the top, depending on how you are fucking it. Experiment and discover which way feels best to you. Towards the back, the tunnel consists of a cervix and a womb. While the soft and smooth womb creates mild suction, the opening of the cervix will gently squeeze beneath the top of your cock. You will experience a divine orgasm!
3. Seventeen Bordeaux
Seventeen Bordeaux's sleek design makes it suitable for use with various comfortable surfaces such as couches and beds. The Seventeen Bordeaux measures 17 cm long, 6 cm wide, and weighs 250 grams. A beautifully shaped vagina at the back is closed off so that it can give off a strong suction.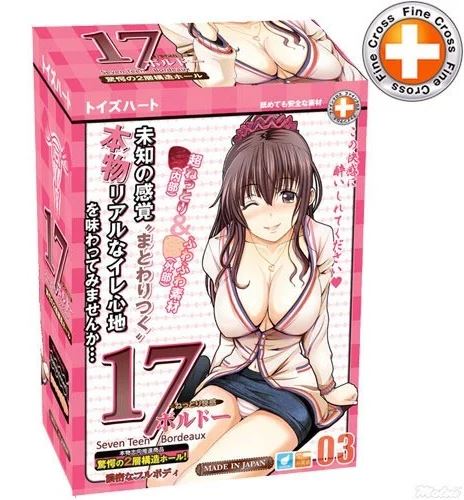 Unlike other onaholes, Bordeaux's entrance is larger, and the material is high quality. Two layers are present in the Seventeen Bordeaux. A durable first layer provides primary stimulation, whereas the second layer, referred to as Fine Cross Material, is a soft and smooth second layer.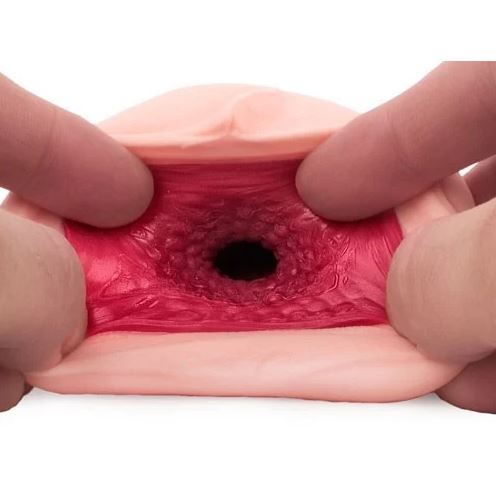 The Fine Cross Material features a smooth surface, virtually odorless vagina, and practically oil-free insides. Its tiny nubs provide excellent stimulation to your penis. As the tunnel narrows, it ends in a cervix. As the tunnel changes shape, it is surreal. Even though the internal material of the Seventeen Bordeaux is quite firm, it is quite easy to turn it inside out.
4. Puni Fuwa Mochi 2000
Puni Fuwa Mochi 2000 is an open-hole masturbator, and you can have your penis go through the back. The Puni Fuwa Mochi 2000 has a hip-width of 22cm and a length of 17cm, mainly for dog-like positions. Flat undersides of the legs help balance out the Puni Fuwa Mochi 2000. Because she is relatively small and light with a weight of 2kg, she can be used in almost any position.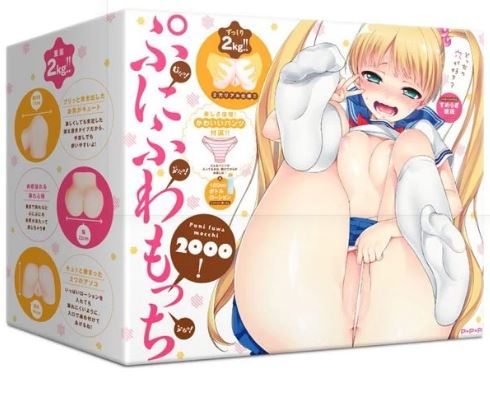 It has two tunnels, one vaginal and one anal, each made from the same material.
Each tunnel ends in a sperm exit, which you can easily clean. It also has an open backside to choose which hole you will fuck. You can even alternate the holes during your masturbation session!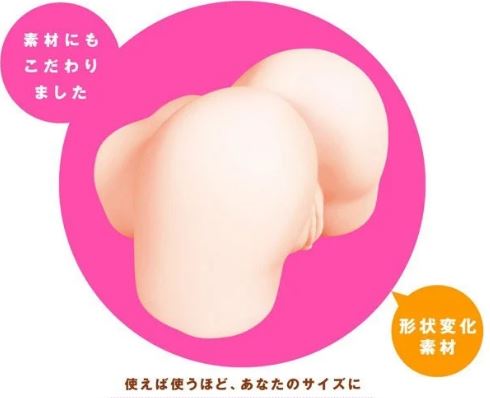 As you enter the vaginal tunnel, you will feel tight bumps and curves that are pleasant to feel. With enough lubricant in the tunnel, the Puni Fuwa Mochi would massage your dick constantly in the vaginal tunnel. You could also go deep to feel the connected anal tunnel. In the anal tunnel, the horizontal and vertical ridges create a delicious sensation when flowing diagonally downwards. Each of the tunnels is long and can accommodate different penis lengths.
5. Gokusai Uterus
Little Red Riding Hood is a tale that almost everyone knows, regardless of their age. As you think of her, you think of a sweet, innocent girl walking through the forest all by herself with a basket full of cookies. However, in this Onahole, you could fulfill the fantasy of entering her holes and unleashing your big bad wolf inside her.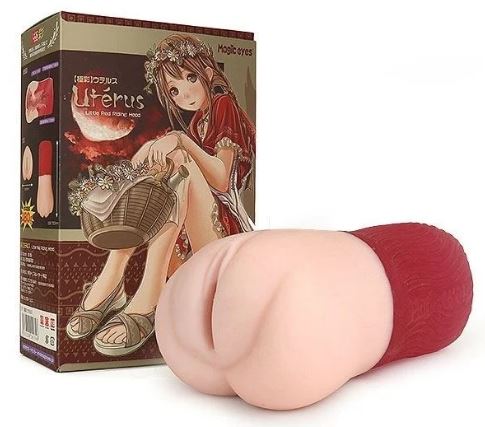 Gokusai's manufacturers put much effort into the packaging itself. Immediately after removing the plastic wrap, you will notice that the box is not smooth, but a luxurious matte. If you opened the box on the side, it would appear as if the Gokusai Uterus is inside a hut.
Most Onaholes have a dual-layer design, with the outside being soft to the touch and the inside a little tougher to provide more stimulation, but things are different with the Gokusai Uterus. This toy has three layers available. At the end of the vaginal and anal tunnel is the third layer of the Gokusai Uterus, which is even more intense. You will start mildly sensing the Gokusai, but the deepest parts will drive you insane and massage your dick even tighter.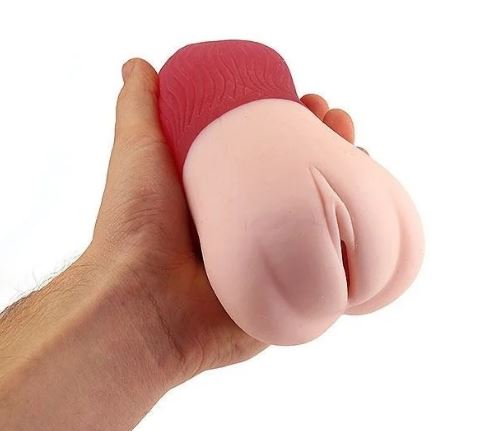 Designing the onahole to resemble a uterus is even more realistic than a double-layer onahole. Upon parting the onahole's labia, you can see that the inner lips will grab your penis like a narrow tunnel. In the center is a large bump that stimulates your penis. The red hood is the entrance to the toy's uterus. You can reach this by pushing your penis further down. As you go deep, there is a noticeable narrowing in the tunnel at the end, which creates a lot of vacuum and suction.
In the last section of the tunnel, a material patented as "Love Rubber Skin" is available for use. It has the advantage of being more elastic and improving the suction sensation of the onahole. Also, its design helps retain lubricants, even if it is not a general problem for water-based lubricants. Overall, Gokusai Uterus has a length of 150mm, and a width of 85mm. Its weight of 480g is light enough to be held with one hand.
Get your own Onahole Hentai sex toy now.
Playing with onahole hentai-inspired sex toys while watching hentai films is a great way to explore your sexuality. If you are buying an onahole hentai toy, read the labels carefully. Measure your penis and see if the onahole hentai toy fits your genitals before purchasing to avoid mishaps.