Have you ever heard of a Futanari Onahole? Or is the Futanari concept entirely new to you? A quick search on the internet would leave you with images of innocent-looking girls with huge and erect dicks. Indeed, you read that right. Futanari is about a fetish on hermaphroditism.
Many questions have arisen regarding Futanari and sexuality. People often question if they are homosexual or if they have an interest in women with dicks. Based on numerous forums and research, having an interest in Futanari does not make you different from most males. If you get excited about females with a penis, you are probably still a heterosexual.
So if you want to satisfy your sexual desire using a futanari onahole, it is normal, and you should not be ashamed of it.
Why you should get a futanari onahole
Futanari is often linked with hentai featuring hermaphrodites, or women with large penises. One of the reasons why futanari is among the famous hentai genres is sexual curioisity.
Many people still do not know what futanari means, and they are curious to try it out. If you have a similar curiosity. Getting a futanari onahole is an excellent way to explore and get first-hand experience.
Also, many people are unsure how to explore their sexuality safely because of society's taboo. So if you want to be penetrated but do not have a sexual partner to do so, this onahole could do it for you. A futanari onahole could be used to stroke your penis, or penetrate your anus and massage your prostate.
Whatever your sexual preference may be, a futanari onahole would add versatility to your sex life. You could also add this onahole to your collection of sex toys and use whenever you are in the mood.
Top Futanari Onahole to satisfy your fetish
Generally, onahole types vary according to the body parts featured, such as the vagina, mouth, or hips. The number of holes and texture also differ according to the onahole type. On the other hand, a futanari onahole features two body parts: a vagina and a penis, which is suitable for those who have a sexual preference for Futanari. There are many manufacturers and brands for Futanari Onahole. So, we have compiled some of the best for you to try.
1. Futanari Musume Double Hole
Futanari Musume Double Hole's material is soft and supple. Although the vagina is extremely tight, it has a stimulating structure. Additionally, the Futanari Musume has enormous breasts and a penis longer than average. Using this artificial pussy, the futanari dick will jump up and down. The artificial futanari penis will slap against your stomach and bounce around.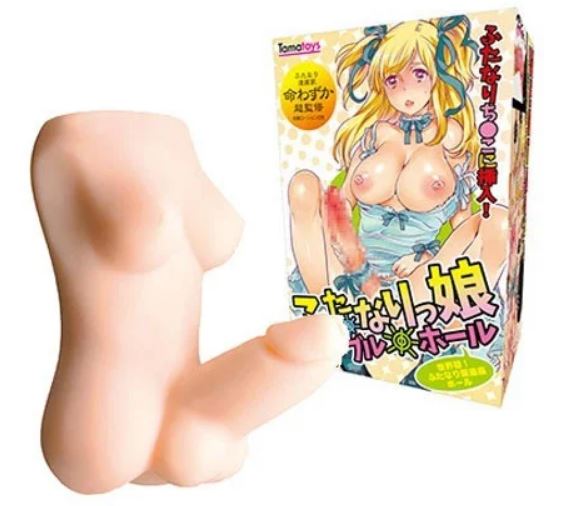 If you think the vaginal hole is not enough for you, Tamatoys have created a hole underneath the penis. You could penetrate the penis or inject lube into it to simulate ejaculation. Aside from this feature, the Futanari Musume Double Hole has a tight ribbed tunnel inside the urethra. With this tunnel, you could penetrate deep from the vaginal hole up to the urethra.
The Futanari Musume Double Hole has a weight of 400 grams and a length of 140 mm, which is suitable for tall or short people. Its body frame has a width of 125mm with a height of 80mm, giving it a stable core. Allowing it to stand or sit on its own is easy with these dimensions. If you are trying out this toy for the first time, use the free lubricant.
2. Otokonoko DX Femboy Onahole
When you spread the Otokonoko's plump round asscheeks designed for pleasure, you will see the multi-layered tight asshole. Its anal tunnel length is 13 cm, giving you plenty of space to masturbate. Layer 1 has a large pleasure bump covered in smaller massaging bumps.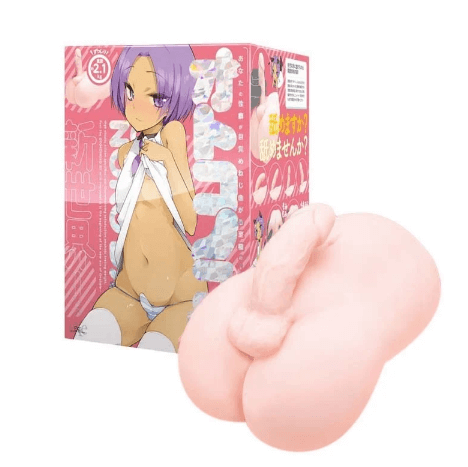 As you thrust repetitively, your shaft is squeezed and rubbed. Afterward, the tunnel tightens and curves, its walls covered in ridges that provide subtle extra grip. The passage leads to Layer 2, and wavy ridges fold around you, exerting gentle pressure. It ends with the third layer having a rounded chamber that makes for an orgasmic finish. Since the tunnels in this masturbator are asymmetrical, flipping it the other way will result in very different stimulation.
Lastly, the dick! In the Otokonoko's penis is a poseable rod that allows you to position and angle it however you desire. In addition, it gives a little sturdiness while the skin remains pleasantly supple and soft. The cock feels extra stimulating with its small veins, and its well-defined head is great to slide into and out. Otokonoko's dick is about 9 centimeters long, with a diameter of 3.2. You might want to start with this size if you don't have much experience with dildos or anal play, mainly since the material is soft and has some give.
3. Otokonoko Shemale Sex Doll
Introducing the first female sex toy with a whole torso: the Otokonoko Shemale Sex Doll. Several brands have released many shemale sex toys but were generally of low quality or too small. But not with Otokonoko Shemale Sex Doll produced by Seiraku! It has a full-featured torso that stands 54 cm tall and weighs 9.2 kg, making it more lifelike.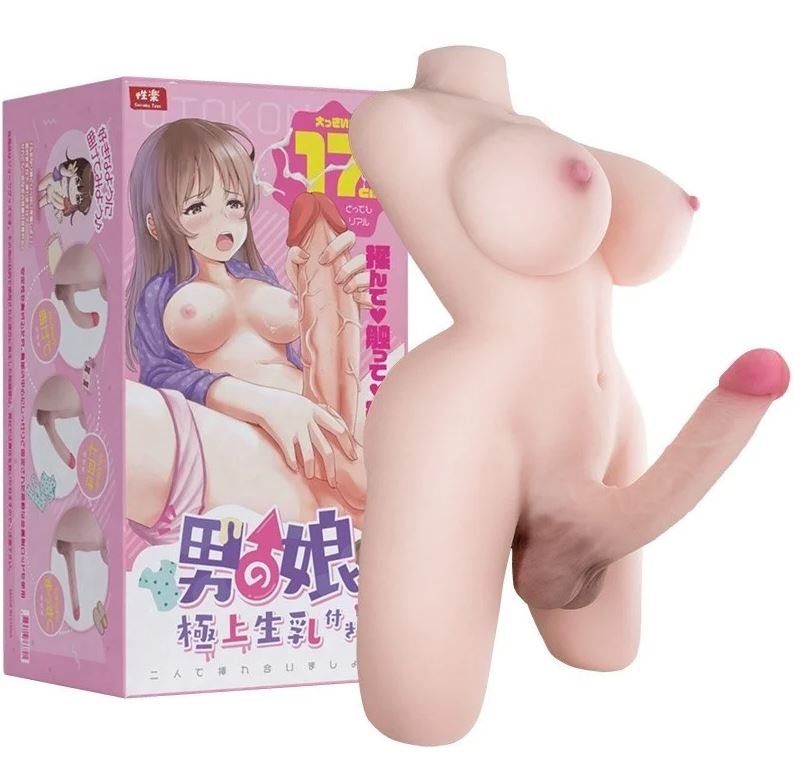 With its flexible wireframe skeleton, you can pose this shemale sex doll in various ways, making it even more versatile. Whether bent over doggy-style, lying on her back with legs wide, or bouncing up and down in your lap. With this toy, there are so many ways to have fun!
The penis is a little longer than average at 17 cm in length and 12 to 13.5 cm in circumference, but not ridiculously large. You might want to start with a few fingers or a smaller toy if you have never had anything up your butt! Keep things extra clean & slippery by using plenty of lube.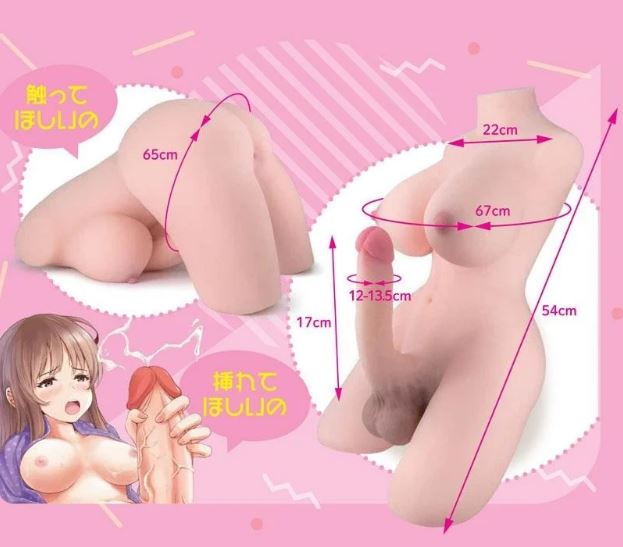 With the soft material, the anal tunnel measures 14 cm, with some extra stretch. Because of the size, the Otokonoko feels amazing: the thick layer of durable material squeezes back against you as you push in, gently pressing the textures against your skin. A much more enjoyable experience than a small onahole!
Each part of the anal tunnel has thick, stretchy rings that wrap around your shaft as it widens and tightens. The thinner rings grip and cling to your skin in the second half! The final part consists of two small chambers, one with flexible fins that move back and forth with every stroke and one with bumps and beads of varying sizes.
Tips for using Futanari Onaholes
Tip 1: When using its dick, apply a lubricant
Riding the dick of a futanari onahole is an excellent way to experience a new sensation. Using a lubricant allows smooth penetration. The lubricant also reduces friction and lessens the risk of tears or cuts inside your anus.
To add another level of realism, you could also insert lube into the penis shaft to stimulate an ejaculation on the dick. Aside from inserting the dick into yourself, you could also use a lubricant to jerk off the futanari dick.
Tip 2: Apply warm water before using it
If you want to fuck the futanari onahole, it is best to warm it up before using it. Fucking a cold onahole is not the best feeling. To warm it up, you could spray warm water inside. Make sure not to use boiling hot water as it might take some time to cool it off inside the onahole.
Rinsing the futanari onahole with warm water cleans any dirt or bacteria accumulated from it since your last usage. Warm water is also cheaper than heated lubricants because these special lubricants usually cost more than normal ones. With warm water, you could get a warm and clean sensation when fucking the onahole.
Tip 3: Clean it immediately after every use
Like other onaholes, a futanari onahole needs cleaning after you use it. Frequent cleaning prevents bacteria build-up that may harm your genitals. If you let cum and other dirt accumulate over it for extended periods, the material might degrade, and you might have to buy another onahole. To prevent this, you should clean it frequently. Proper cleaning and maintenance also extend the shelf life of the futanari onahole.
Try a Futanari Onahole now
Futanari onahole toys can give you a different level of pleasure. This toy is perfectly suited for people who have a certain kind of fetish and likes to try what it feels like to satisfy themselves with both a pussy and penis. If reading this makes you interested, then it's a sign to get the futanari onahole now!
Make sure to buy a Futanari Onahole that fits your comfort level and sexual desire. If you are trying it for the first time, buying the wrong onahole might ruin the excitement you have. So make sure to read everything before buying, and trust your instinct