Many of us have that urge sometimes to have our DIY Sex Machine, something to use to pleasure ourselves, whenever and wherever. However, most of us have no idea where to start, leading us to abandon this thought entirely. Luckily, this article will give you a rundown on making your DIY Sex Machine without exposing yourself to health risks.
Before diving into the details, you must understand that sex machines should have safe materials for your genitals. The penile skin is softer than the palm of our hands, and softer skin has less resistance to friction. The same applies to vaginas; not every elongated object is safe for insertion and masturbation. Even weird sex toys have safe materials for your genitals, so do not compromise your safety.
What are the requirements?
Making a DIY Sex Machine could be a complex puzzle for some, mainly because of the different options available. Regardless of your preference, here are the "must-haves" to help you build a DIY Sex Machine.
Get a feasible design.
One good design of a sex machine is a fleshlight or a dildo connected to a rod that moves on its own with the help of a motor and a power supply. With this design, you could experience a hands-free sexual experience regardless if you have a dick or a vagina.
Set a budget
Regarding your budget, you could start with a base amount of $100 and then begin your canvassing session. Start by scouting parts for your DIY Sex Machine from online stores and other relevant fees you would pay, such as delivery and shipment fees. You could also move on to famous hardware stores.
Remember to note down the prices and adjust your budget based on what you find. At the end of your canvassing session, you should have a list of the parts and tools you need, along with their costs.
Prepare the correct parts.
You could use various parts to build your hands-free DIY Sex Machine, but here are the available parts that should be on your shopping list. You could get them from any brand, as long as they are durable and safe for your genitals.
1. Adjustable Motor
A good motor with adjustable speed is essential to stimulate a hands-free sexual pleasure with your DIY Sex-Machine. Buying a motor with a power output of about 12 volts is good enough to create movements such as back-and-forth thrusts and massaging vibrations.
2. Durable Power supply
Your power supply should be durable and compatible with the motor you will use for the DIY Sex Machine. Batteries that could sustain 12 volts or a Power Supply Unit with a capacity of 5-7 Amperes is a good starting point.
3. Firm and elastic sex toy
Next up is getting a sex toy with high-quality polymers with a firm texture but elastic enough to stretch. Sex toys with thermoplastic elastomers (TPE) or silicone are the standard for a DIY Sex Machine.
4. Casing
A durable, heat- and oil-resistant casing should protect the motor and power supply. During your masturbation session, the casing protects the motor and the power supply from bodily fluids, dirt buildup, and lubricant spills.
5. Connectors
Lastly, you should get the correct connectors such as a rod to connect the sex toy to the motor, bolts, screws to keep the motor and the power supply in place, and couplers to stabilize your machine's structure.
A step-by-step guide to building your DIY Sex Machine
With a few helpful tools such as a drill, screwdrivers, and glue guns, you could assemble it on your own by following the steps below:
Step 1: Attach the sex toy to the rod
Most sex toys have a hole or a suction cup at their base to help you attach them to any surface you want. If your sex toy does not have a hole at the end, you could drill one. Make sure to drill a hole big enough for the rod to fit in.
Step 2: Connect the rod, motor, and the power supply
Once your sex toy is secure on the rod, the next step is to attach the rod to a motor. A few couplers or durable hinges are essential to do this. Your rod should not fall off the motor. If it does, change the connector.
On the other hand, Connecting the motor to the power supply requires only minor tweaks with some wires. You can attach compatible wires or power lines from the supply to your motor. If no wires are available in your power supply, do not reuse old ones. Instead, go directly to an electrical store and consult with them.
Step 3: Wrap the motor and the power supply with the casing
After securing the main structure of your sex machine, you should encase the motor and the power supply. Generally, the casing should be rectangular boards that entirely cover the motor and the power supply. You could drill a few holes for the sex toy rod and other stabilizing rods of the machine.
Step 4: Add stabilizing stands if necessary
If you feel your DIY Sex machine is a bit wobbly, you could attach several rods at the front or the back. These stands would support the weight of the motor and the power supply, allowing your DIY Sex Machine to stand independently. With these stands, you could also place your machine on any flat surface.
Step 5: Test it on any expandable object
Lastly, it is important to test your machine on objects such as a fruit or a pillow to see its impact. Do not test it directly on your genitals to avoid accidents. When trying it, observe the speed, battery usage, and intensity. After the test, you could adjust these variables according to your preference.
Top Sex toys to attach to your machine
When building a DIY Sex Machine, these high-quality crazy sex toys could take your sexual pleasure to the next level!
1. Bocca Della Verita Perorin
Also known as the "The Mouth of Truth," you could use this famous blowjob toy on your DIY Sex Machine. Bocca Della Verita Perorin's exterior and interior design has erotic features. On the outside, it contains lips positioned in a seductive smile, with a pointy nose and eyes above the mouth to create a cute and sexy face.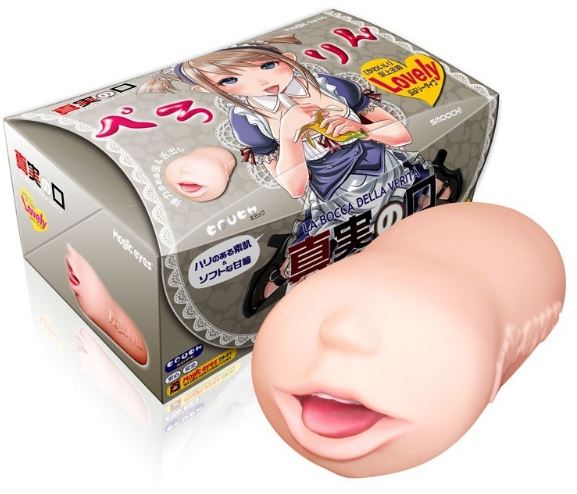 Featuring a firm and elastic material that weighs 430 grams, this sex toy has thicker walls that work well with water-based lubricants. Because of the material's elasticity, this toy could also fit different penis sizes. Once inside, it has a soft mouth and feels like an exciting entrance for your dick. Pushing deep, you would feel the excellent vacuum sensation of the throat.
2. Mori Man
If you are more inclined to fleshlights with tight vaginal tunnels, you could try the Mori Man. This sex toy simulates the look and feels of a tight vagina with puffy labia. Furnished with a "soft melting" material, the walls of the Mori Man are narrow and filled with ridges to massage your dick while inside it.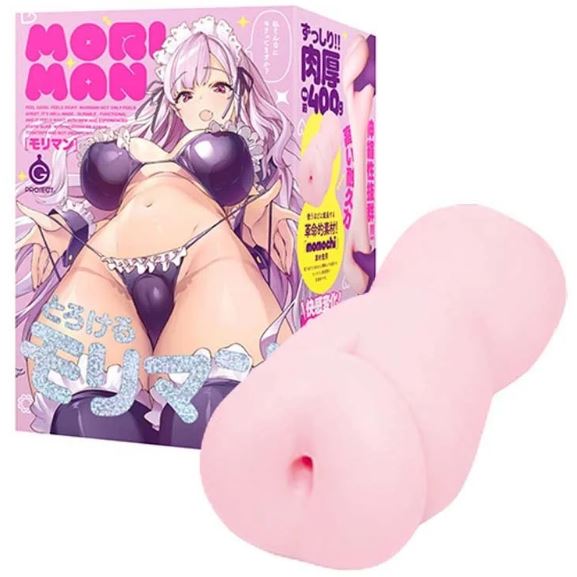 Unlike other fleshlights, Mori Man has a soft entrance to its vaginal tunnel, making it easy for you to penetrate. At the tip of the vaginal tunnel, you would feel each stretch. But as you go deep, the ridges will cling to your dick with every thrust. Penetrating it hard will give you a pleasurable vacuum sensation.
The Mori Man could be a great addition to your DIY Sex Machine. It has a length of 17cm and a width of 7cm, which could fit all penis sizes. With its 15cm narrow tunnel mounted on your DIY Sex Machine; you could reach orgasm in a matter of minutes.
3. Aneros Progasm Black Ice
Are fleshlights and blowjob toys not part of your kink? You could try this dildo that can pleasure both your vagina and anus! The Aneros Progasm Black Ice has medical-grade plastic compatible with water-based lubricants. It has a reputation for being one of the best prostate and G-spot massagers.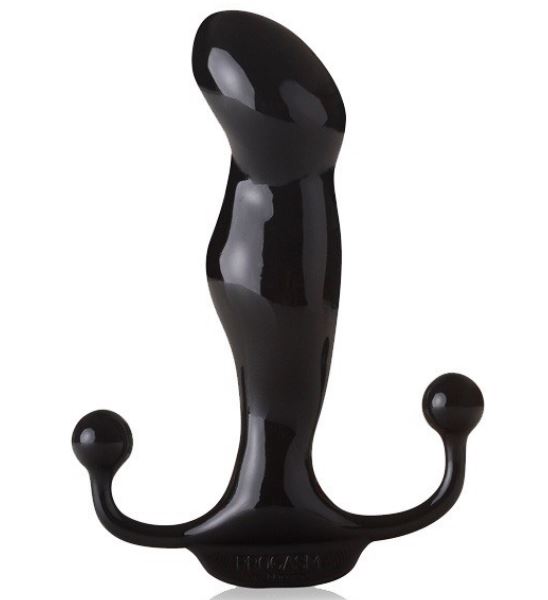 This dildo features an oval-shaped head with a width of 3.2cm, giving you more surface area to work. As you move down to its 3cm-wide and 11cm-long shaft, you will feel its smooth surface massaging your insides. With this shaft size, you would never "run out of dick" whenever you want to go deep.
Make your DIY Sex Machine now!
Building a DIY Sex Machine is easy once you have the patience, the correct parts, and the tools to work. Remember that you would use this sex machine on your genitals, so do not try to cut corners or use unsafe household items.
If you have no experience with machine-building, contact professionals or seek help from credible sources. Websites such as MachineYourself, and MachinebyMail help clients design their sex machines and offer services to assemble and install them at your home.