As crazy as you think it is, there are crazy sex toys out there that will help you enjoy more and blow your mind as you reach orgasm. There are a lot of sex toy staples out there, and you will surely never run out of options. Sex toys like the wand and dildo have been around for a while, but many companies also create new and exciting shapes, functions, and designs you may never have seen before.
To find the unique sex toys, we scoured the internet: from vibrators specifically aimed at penises to sex toys that will change how you think about stability balls. You might think some of these toys look like sculptures, but you'll realize they're different kinds of art once you read how you're supposed to use them.
The 5 Crazy Sex Toys that Made it to Our List
Whether you are interested in masturbation or partnered sex (or both), these unique, crazy sex toys will give you a whole new experience.
1. Geki Fera Indecent Maria Nagai
The Geki Fera Indecent Maria Nagai is one of the crazy sex toys taking the blow job game to the next level. This toy perfectly represents Maria Nagai's mouth, tongue, and lips. While most blowjob sex toys feature closed mouths or lips that are only slightly apart, this one opens wide, ready to wrap her lips around you.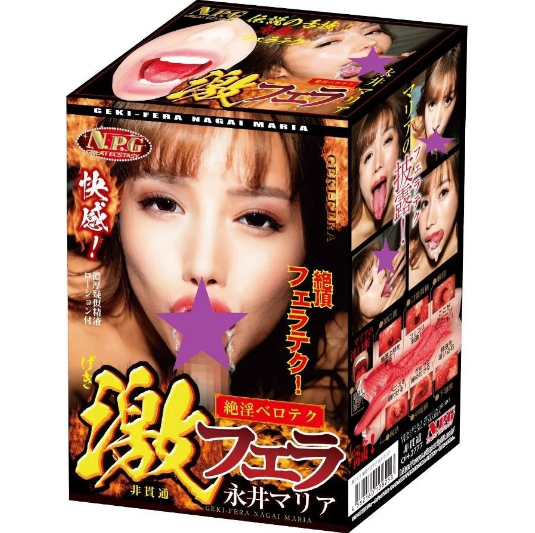 It is not just a boring average onahole: NPG went to great lengths to create a design that looks and feels like hers. The vast and perfectly shaped lips and the long and powerful tongue look and feel just like Maria's.
There are several materials used to make this sex toy more realistic: the outside has a soft, skin-like material, while the inside contains a red material that stimulates the climax. While the teeth are firm enough to feel like teeth, they are soft enough that you can thrust the toy at full speed without fear of scraping or biting.
2. Otokonoko Shemale Sex Doll
Whether you like to fuck or get fucked, the Otokonoko Shemale Sex Doll will pleasure you in whatever position you want. You can bend the toy over for some doggy-style action, or you can spread its legs wide and let it bounce on you. There is also no problem if you want to ride it because it has a durable core that allows it to stand or sit on its own. No matter your preference, this toy will let you have fun!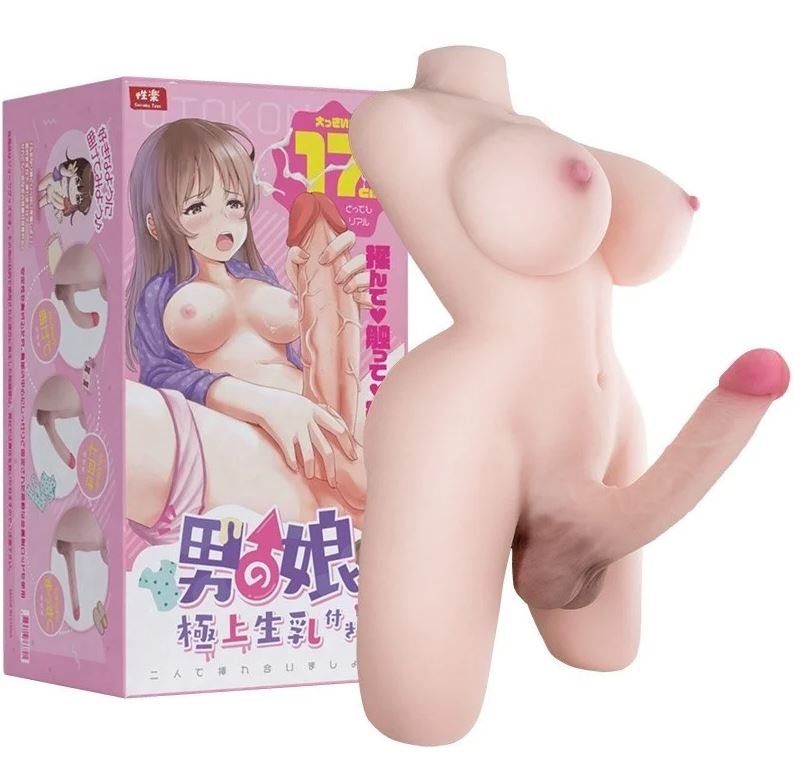 One of the highlights of the Otokonoko Shemale Sex Doll is the soft yet durable material used in the anal tunnel. After you penetrate the anus, the tunnel will squeeze and wrap around your shaft. If you want to stretch it further and experience better pleasure, add lubricant when you fuck the sex doll.
On the other hand, if you want to be fucked, you can set up this doll on a bed or on any flat surface to ride its roughly 6 inches erect penis. Remember to use lube to prevent injuries and avoid forcing the sex doll's dick inside you.
3. Okuchi Motion 800
Do you love getting deepthroats? Or are you curious about what a deepthroat feels like to your dick? Then the Okuchi Motion 800 will help you. This blowjob sex toy is committed to bringing you a high-quality, deepthroat experience from its packaging to its material. On the box alone, a curvy girl kneels with her mouth wide open and saliva dripping from it.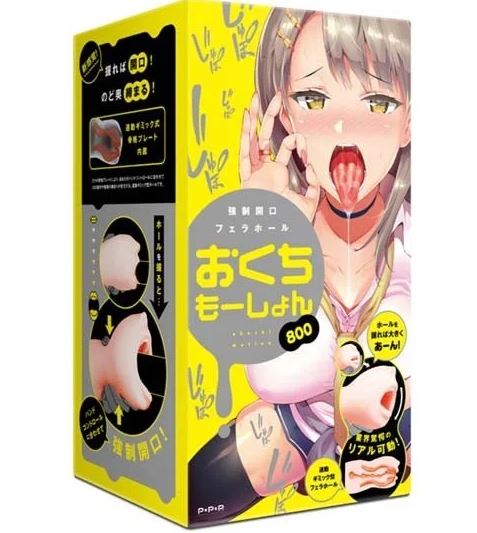 The Okuchi Motion 800 has a set of soft teeth to simulate what a natural mouth feels. What makes this blowjob toy different from the rest is its jawbone structure. Thanks to this structure, you could close its mouth and force it open. You could apply lube to the lips to entice you further before you fuck its mouth.
Once you begin masturbating with the Okuchi Motion 800, you will immediately feel its tongue pushing up against your cock. You could squeeze its jawbone structure and shove your dick further for the next-level deepthroat experience.
4. Goku Hida Virgin Octopus
Many onaholes feature a design gimmick that does not improve your sexual experience when using them. However, Goku Hida Virgin Octopus is different. Although it looks ordinary from the outside, its insides have many suction cups inspired by a real octopus tentacle.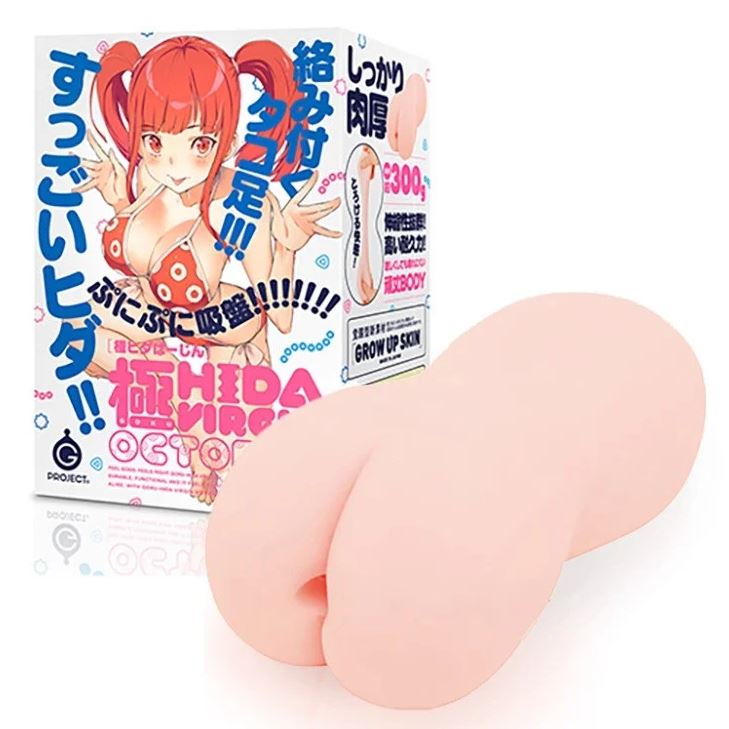 The Goku Hida Virgin Octopus will give you different kinds of entertainment from other blowjob toys or onaholes you have used before. It has a tight pussy, and once you begin to fuck it, your cock will be massaged with a tentacle tunnel.
You would feel a larger bump if you managed to shove your dick deep into the tentacle tunnel. This bump has coiled-up tentacles ready to squeeze your dick until you cum. If you want to experience an intense orgasm, you could put your favorite lubricant before fucking the Goku Hida Virgin Octopus.
5. Pure Bride Idealism
Want to know what a virgin pussy feels? Then, you should try Pure Bride Idealism! It features a whole sex doll torso with soft and squeezable boobs for you to play with. The Pure Bride could sit or stand on any flat surface thanks to its inner skeleton made from polyurethane.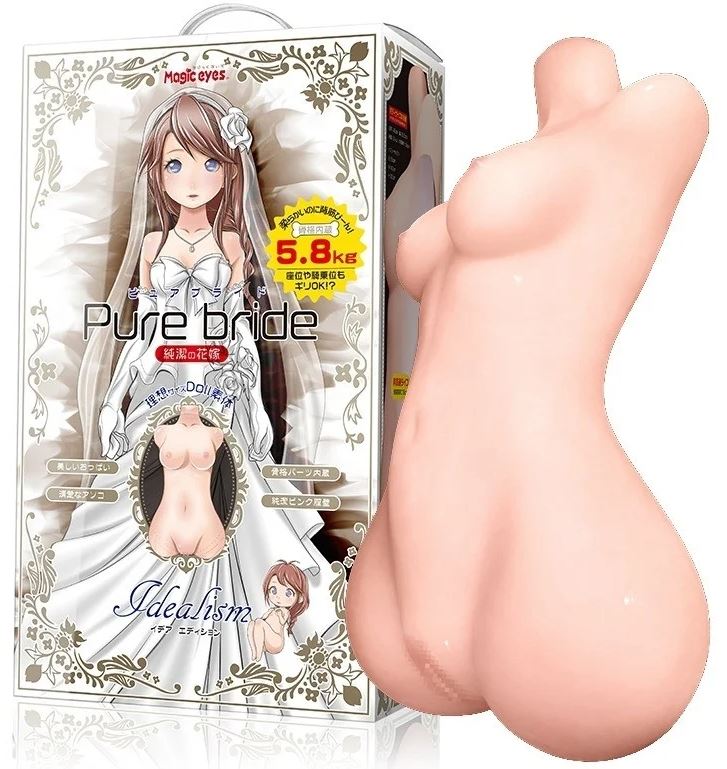 Unlike other sex dolls with heavy torsos, the Pure Bride Idealism only has 5.8 kg, letting you easily fuck it in many positions. You could even hug it after you sleep. Its virgin pussy has a length of 15 cm and a tight tunnel width featuring a hymen ready to be penetrated!
Before You Buy, Here are Some Tips
So you decided to get one of these crazy sex toys. Nonetheless, before you head down to your local boutique or dive into online sex toy stores, here's a brief checklist. We don't want to sound obnoxious, but just like you wouldn't buy a car without knowing what to look out for, don't even reach for your wallet unless you are clear on what you will use it for your body!
Tip #1: Identify Who's Using It
The key is to find out who's at the wheel, just as in the example of car shopping. You can use sex toys for either solo play or couple play. While some pleasure aids are more suitable for the use of your partner during couples play, others are more suitable for individual play- this means that you should ask yourself, will I enjoy using this toy only myself, or will I also do so with my partner? It's important to understand that sexual pleasure involves mutual giving and receiving, so don't be shy about asking your partner for their thoughts and exploring their satisfaction.
Tip #2: Know What Pleasure You Seek
This tip sounds like the title of a quest game to a certain extent. But, it is our firm belief that sex is better when we take it less seriously where it counts. Playfulness and exploration are the keys to having a fantastic sex life. Don't feel bad if you seek the same kind of knowledge in your sex life! Our experiences shape our tastes and preferences. Most women can only orgasm from clitoral (external) stimulation, although some vaginal owners prefer penetrative stimulation.
Tip #3: Consider the Materials and Durability
When it comes to sex toys, let's look at their actual specs. You might think this is the boring part of the lecture, but constantly reviewing your materials has a purpose. Globally, the sex toy industry is expected to grow to $52.7 billion by 2026 from US$28.64 billion in 2019. However, sex toys remain largely unregulated. Thus, with such a tempting honeypot, manufacturers can pass them off as 'new products' to avoid testing and often use toxic materials. So, to get the value for your money, always check before you buy.
Tip #4: Check the Noise
Since most of our readers live with their families or in extremely close quarters, we value this factor so much. One person's quiet hum could be another's buzzing chainsaw! We prefer to buy sex toys when the store describes how loud or quiet the toys are. In some cases, toys are quieter than others, but technology in this area has certainly advanced.
Crazy Sex Toys: Will They Really Drive You Crazy
Will these crazy sex toys drive you crazy? Yes, definitely!
These sex toys are revolutionary- considering the different kinds of pleasure you may be looking for. You will never really run out of options, from realistic blowjob toys to oscillating clitoral stimulators and vibrators for men. Plus, one thing is for sure- these crazy sex toys are there to further spice up your sexual escapades!