If you're looking to satisfy your deepest and wildest desires, look no further than the world of ass sex toys. Whether you're a beginner or a seasoned pro, there are a plethora of options on the market to explore and indulge in. In this article, we'll delve into the best ass sex toys available to help you take your pleasure to the next level.
Before we dive into which ass sex toy you should get, let's first review the basics. People are curious when it comes to anal sex to the point that they try it haphazardly. When it comes to anal sex, it's essential to start safely and remember that hygiene is your priority. You do not want to be shoving your junk in someone if you are not confident that they have cleaned their anus.
Additionally, it's important to use plenty of lubrication to prevent discomfort or injury. Choose a high-quality water-based lubricant to ensure a smooth and pleasurable experience. And always remember to clean your toys thoroughly before and after use to prevent the spread of bacteria.
Explore the ass sex toy for you
Having an ass sex toy is one of the safest and most fun ways to try out anal sex, especially if you have not done it before. You've heard the rumors that it is tighter, and it is more pleasurable. Now it's time for you to explore with some of the best anal toys in the market: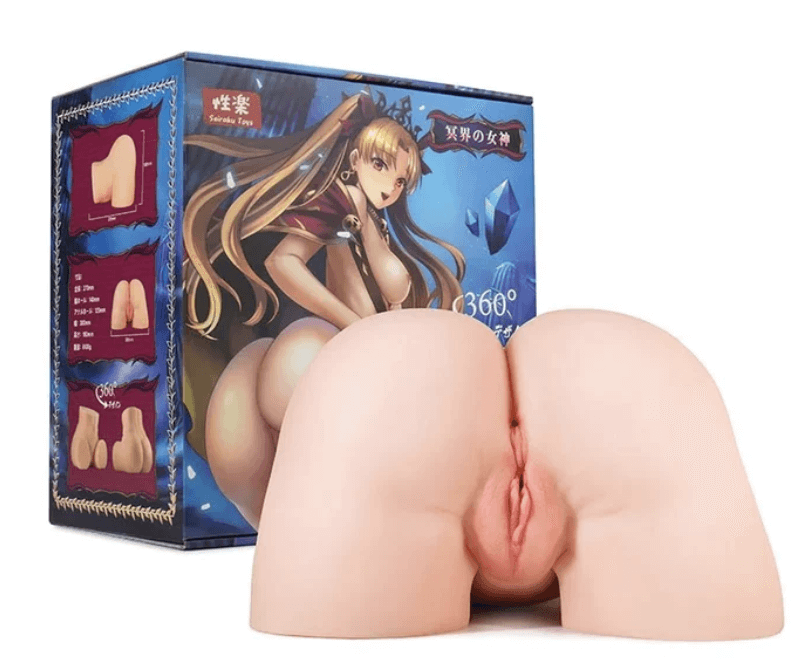 You might have heard of the genre "ass worship" and with Ereshkigal Cherry Onahip, it's your time to be the star of the show. This toy presents a "perfect ass" for you to fulfill your wildest desires on it. With two holes, each is stretchable and durable enough for you to unleash your energy on them until you climax.
Ereshkigal Cherry offers you 13.4 pounds of realistic plump ass that you could enjoy in different positions. Whether you enjoy doggy style, cowgirl, or the classic missionary, this ass sex toy will leave your balls drained. You can explore her 4.7 inch anal tunnel full of tight ridges and thick walls which will leave you grappling onto her waist for you to pull out your junk.
Being inside a tight virgin ass is one of the desires many of us have, but realistically in our world that seems near impossible to get. Luckily, Puni Toro Gold lets you fulfill that desire. This virgin ass sex toy boasts 15.43 pounds of pleasure and 28.15 inches of seductive hips for you to go crazy on every night!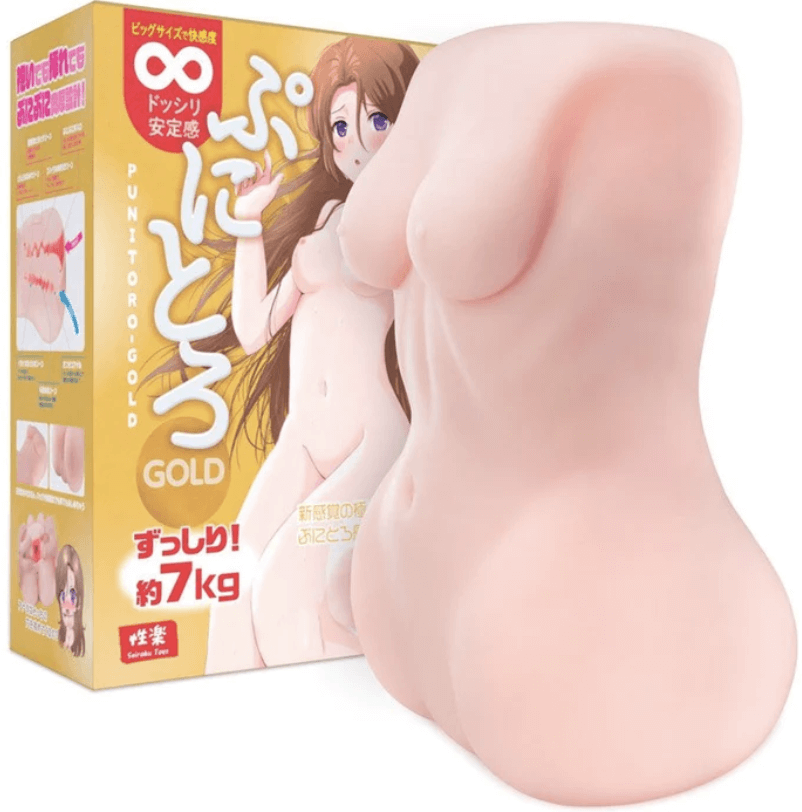 With an internal bone structure, Puni Toro Gold can handle any position no matter how long you want! It also has realistic skin and a plump butt for you to grab onto while you are pounding her tight virgin asshole. Simply put a few drops of lubricants and you can live you anal desires with this ass sex toy.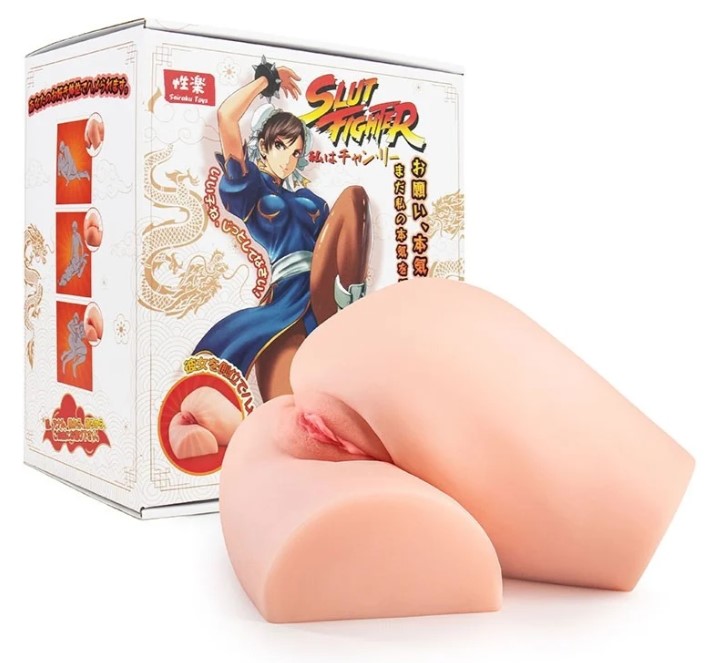 Have you ever fantasized about a female character that you saw in a videogame or a popular tv series when you were a teenager? With Slut fighter, you can experience that fantasy come true because this ass sex toy is modeled after the famous Street fighter series, but with an erotic twist. This toy presents you the iconic Chun Li thighs but spread apart for you to see her inviting anal and vaginal holes that are ready for numerous rounds with your manhood.
The Slut Fighter ass sex toy has realistic ass, belly, and upper thighs that are covered with smooth skin. Every thrust that you make inside one of her holes will push you to grab onto her hips and go even harder!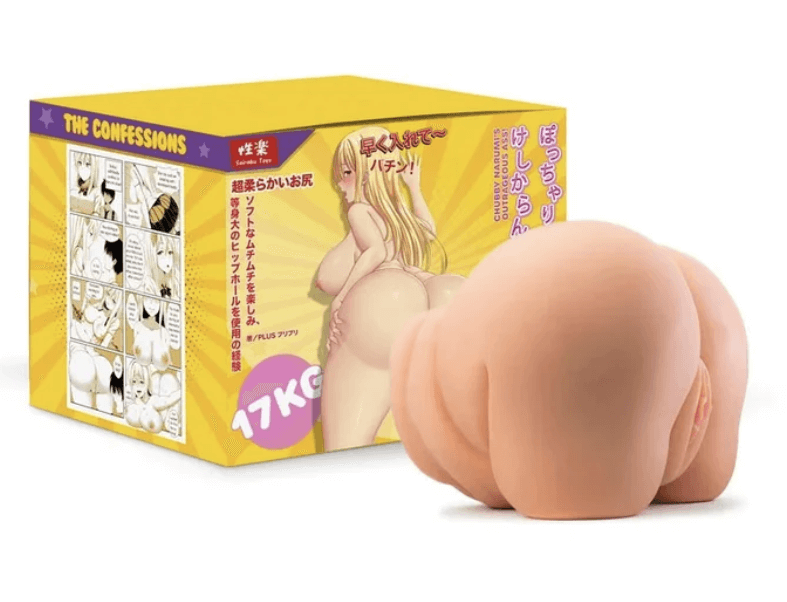 BBW or Big Beautiful Women have become a trend over the past years where men become more attracted to plus-sized women with larger butts and breasts. Of course, it's not that easy to bang one, especially if you want to do anal sex. Luckily, you can get Chubby Narumi to fulfill your desire to have sex with an outrageously large ass.
With a whopping circumference of 61 inches, and anal tunnel of 6.7 inches, you will find no shortage of ass with Chubby Narumi. Every thrust that you make will make her ass bounce and inside her holes are thick walls that will get you to climax within minutes.
There has been a stereotype that ebony women have a more defined ass than most women. Well, with Ruri-Nyan you can explore this myth and see the difference for yourself. Regarded as one of the best ass sex toys in the market because of its realistic features, this toy is not to be taken lightly.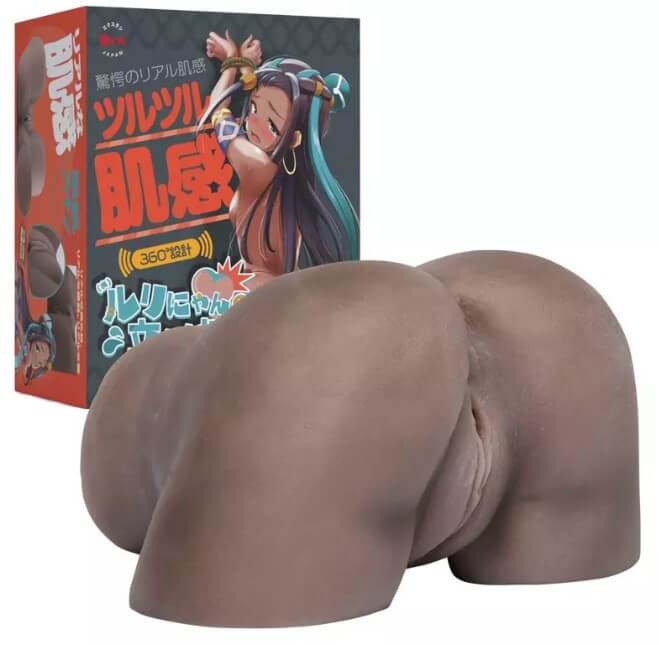 Ruri-Nyan has a vaginal hole ready to warm you up for the tighter hole in between her thick thighs. Thanks to her 360° Design and lightweight frame, you can have her ass bounce on your shaft in many possible positions. At the entrance of her holes, there is a tight sphincter that builds you up as you go deeper inside where you could climax freely.
Try an ass sex toy now for your wildest anal desires
Having anal sex has become a normal sexual practice for many people globally because of the allure it brings and the sensation that both partners receive during the act. Unfortunately, most anal sex happens between longtime partners or sexually active individuals.
If you do not have a longtime sexual partner or haven't found someone willing to do anal sex with you, then an ass sex toy could be your companion. Do not let your wildest anal desires go unfulfilled, so grab your own toy and explore the pleasures that anal sex offers!