Are you a foot lover who's into Hentai-inspired sex toys? If so, you're in the right place as this popular fetish has found its way into the world of fantasy sex toys. There are a variety of options available, and the Vajankle, which is essentially a vagina in a foot, enjoys the greatest appreciation among lovers of kinky adventures. What are the best fantasy foot fetish dolls and sex toys? Dive in and take your climax to the next level!
Table of Contents
What's a Vajankle?
A Vajankle sex toy is designed to simulate the experience of having sex with a foot. It's an ideal option for everyone who is aroused by feet, as it features a foot-shaped base, with a vagina at the top.
When it comes to the vagina, it's typically made from soft, realistic-feeling material like TPE that is completely safe to use and guarantees unearthly experiences.
Vajankles are made to be as lifelike as possible. They're favorite toys of men who have a foot fetish and look for ways to indulge in their fantasies in a safe and private way.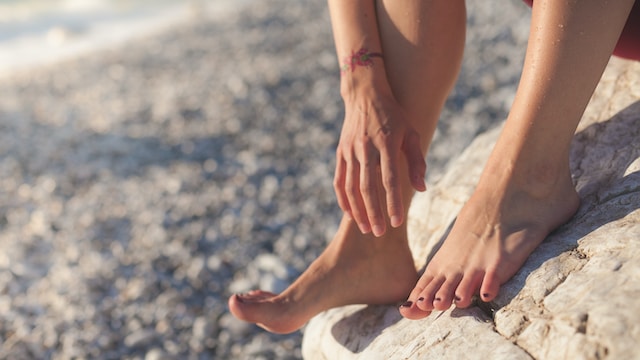 Vajankle sex toys – what's the meaning & how to use them?
What's the Vajankle meaning? The term is literally a combination of the words "vagina" and "ankle." It's been coined to describe sex toys that feature a vagina in a foot-shaped base and these types of gadgets have become more and more popular and mainstream in recent years.
Using a Vajankle sex toy is relatively straightforward. Simply lube up the vagina and slide your penis inside. You can experiment with different positions and angles until you find what works best for you. Actually, the possibilities are endless and this compact toy gives you unlimited opportunities to unleash your imagination.
What are the best foot fetish dolls?
If you have a foot fetish, there are a few gadgets you should test and try to elevate the quality of your sex life.
What are the best foot fetish dolls? Be sure to check out:
Vajankle – as mentioned before, the Vajankle is a popular option for those who love feet and want to experience the sensation of having sex with a foot. It's a unique sex toy that is sure to add some excitement to your playtime.
Realistic foot dildo – another popular option is a realistic foot dildo. These toys are ideal for naughty vaginal or anal play.
Succubus sole foot fuck – it's a unique onahole with incredibly realistic texture. With the foot of a succubus, you can forget about vanilla solo play and enjoy toe-tingling realism. This foot fetish toy comes with thrilling bumps inside that guarantee an out-of-this-world experience, so if you're a foot aficionado, you should definitely give it a go.
Footjob masturbator – have you ever heard of it? It's a perfect gadget for everyone who has been dreaming about a footjob. It typically features two soft, realistic-looking feet with a hole in the sole for you to insert your penis. Just imagine what you could be doing with it!
Foot fetish socks – while not a foot fetish toy per se, foot fetish socks can add some excitement to your foot play. These socks typically feature toeless designs, allowing you to play with your partner's feet without having to remove their socks. They're a great way to indulge in your fetish and add some extra fun to your sex life.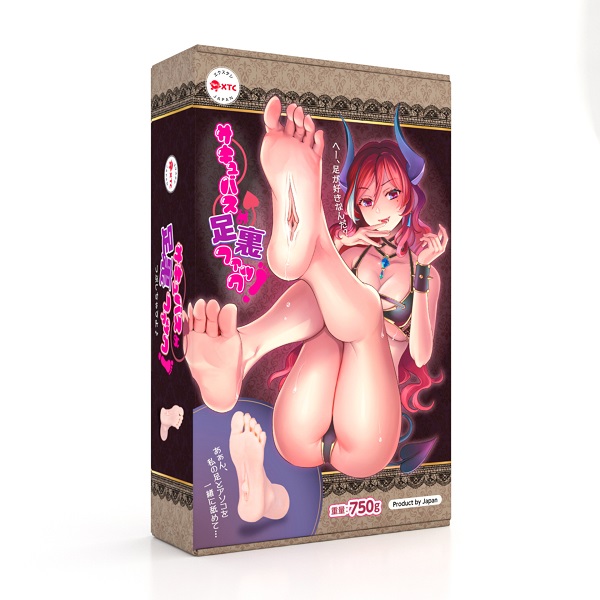 Why should you choose foot fetish dolls and toys? The takeaway
Foot fetish dolls and toys can add a new dimension to your sexual experiences, helping you to fulfill your wildest fantasies.
If you're looking for a simple way to enrich your sex life, the described gadgets are your go-to. Experiment with different positions and find the one that will allow you to experience the climax of your life. Whether you choose a Vajankle, a foot dildo, or a footjob masturbator, you surely won't regret it. Buy our onaholes or foot fetish dolls that appeal to your preferences and needs.
Be sure to also check best onaholes with plump pussy.