Sex toys have come a long way since the days of simple vibrators and basic dildos. Today, the market is flooded with a wide variety of weird and wonderful gadgets that cater to every fetish and kink imaginable. However, when it comes to the weirdest and craziest sex toys on the market, Japan takes the cake. From bizarre contraptions to unconventional designs, Japanese sex toys are known for pushing the boundaries. Want to discover some weird sex toys? Keep reading!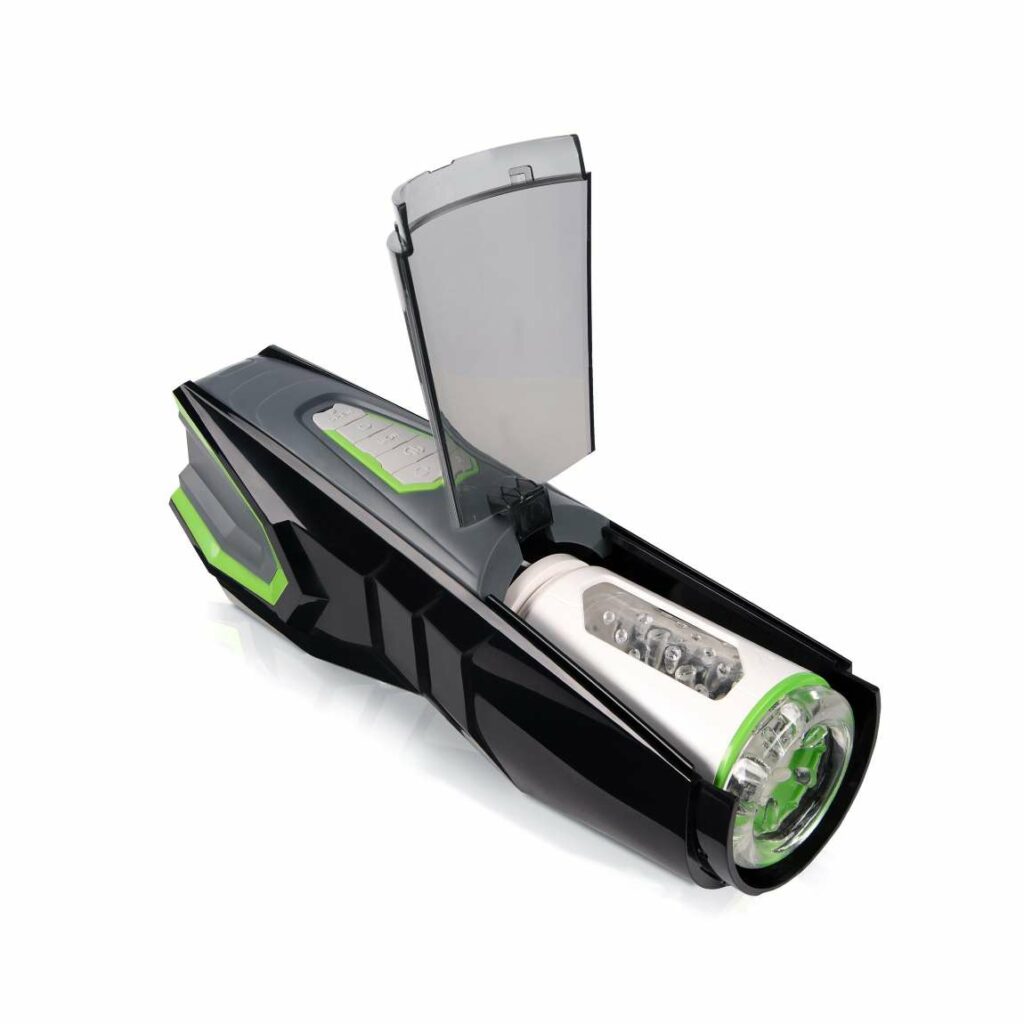 What are the craziest sex toys?
The market abounds in weird sex toys. Which of them are the most unique?
The Shiri Zinn Cupcake Vibrator is a sex toy that looks like a frosted cupcake. It's made of silicone and features a small vibrating motor that can be controlled via a remote. While it may look cute and innocent, this cupcake vibrator is anything but ordinary.
The Tenga Flip Hole Masturbator is a male masturbator that resembles a futuristic device from a science fiction movie. It features a series of ridges, bumps, and textures that are designed to simulate the feeling of oral sex. So, if you want to take your climax to the next level, this weird sex toy can be your go to. In our range you can also find various unique vibrators for men.
The Sujiman Kupa Roa Onahole is a Japanese sex toy that is designed to look and feel like a real vagina. Thanks to soft, pliable silicone and a series of ridges and bumps, it stimulates the feeling of real intercourse. Onaholes are a great way to make your fantasies come true, we know it perfectly.
The Rends A10 Cyclone Masturbator is a high-end male sex toy designed to provide intense pleasure and stimulation. It features a unique, cylindrical design that houses a motorized spinning mechanism that rotates and vibrates the textured inner sleeve.
The Tenga Egg Masturbator is a male sex toy designed for solo play. It's a small, discreet, and egg-shaped device that fits comfortably in the palm of the hand. The Tenga Egg is made of a stretchy, soft material that conforms to any size, providing a custom fit for each user. This crazy sex toy comes in a variety of textures and designs, each providing a unique sensation during use.
The Tenga Vacuum Controller is a unique device designed to enhance the pleasure of solo male play. This incredible machine features a sleek, futuristic design and a range of settings that allow you to customize your experience to your exact specifications. It uses a pump to create a vacuum inside the toy, increasing stimulation.
The Tomax Venus Real Masturbator is made of soft, lifelike material to simulate vaginal intercourse. It has a textured interior that provides a realistic sensation.
The Fairy Mini Wand Vibrator is a magical little toy that will transport you to a world of pleasure and excitement. This wand is small but mighty, packing a powerful punch that will leave you quivering with delight. With its sleek and stylish design, the Fairy Mini Wand is the perfect accessory for any kinky adventure.
The Anal Beads Gachapon is a delightfully naughty toy that will take your pleasure to the next level! This tantalizing contraption features a range of anal beads in various sizes and shapes, each designed to bring you waves of ecstasy with every inch of insertion.
The Onahole Headband is the ultimate accessory for those who love to indulge in the naughtier side of life. This kinky headband is specifically designed to enhance your pleasure and bring your wildest fantasies to life. Crafted from soft, luxurious materials, this headband is not only comfortable to wear but also incredibly stimulating. It features a strategically placed onahole, which is a Japanese sex toy that mimics the sensation of vaginal penetration.
The takeaway
Looking for the weirdest dildos and sex toys? Japanese gadgets are known for their unconventional designs and unique features. While some of these sex sex toys may seem bizarre and strange, they are a testament to the human desire for pleasure and exploration.
Also check pocket vagina benefits.