Table of Contents
Many males resort to masturbation to satisfy their sexual urges because of the social challenges of finding a sexual partner. However, most of them soon get used to the texture of their hands and end up not enjoying masturbation anymore. Luckily, a pocket vagina solves this by giving them a sexual experience close to the real thing. 
Are you among the people who are tired of using their own hands to masturbate? Then you should consider owning and using a pocket pussy!
Is it normal to own a pocket vagina?
Like masturbation, having your sex toy is normal and benefits healthfully. In fact, pocket vaginas have become a mainstream possession for adults worldwide. However, most people who share an apartment with conservative roommates or still live with their parents find it necessary to hide their toys.
If you have your own room or live alone, you do not have anything to worry about! You might even get a few of your friends giving you recommendations on which sex toys to buy.
10 Benefits of owning a pocket vagina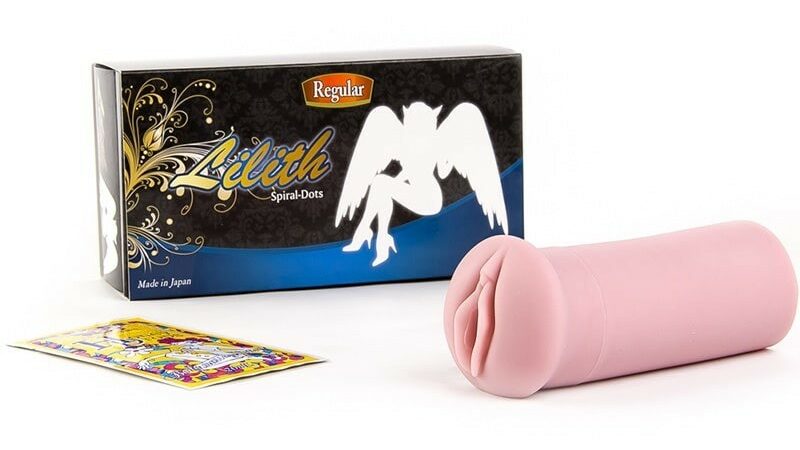 Aside from the stress relief it provides, your pocket pussy could give you much more! Here are some of the other benefits you would be getting:
Suitable for stamina training
Trying a pocket vagina for the first time could have you cumming within minutes. But most people use this as a tool to train their control over orgasms.
As you use a pocket pussy to train, your dick gets used to the sensation of an elastic, tight, and wet hole. As it slides up and down, you can feel which parts of your dick are more sensitive than the others. Within months, you would see an improvement in your control, and you might also be able to control when you would cum.
Everyone hates a two-pump chump, so level up your sex game by training with pocket pussies. Having better stamina also means you would enjoy the sexual pleasure longer when masturbating or when you get down with the real thing.
Usable for multiple times
Your sex toy will not leave you in the morning, nor will it close its holes on its own, so you can use it whenever you want! One of the best reasons you should own a sex toy is that you could use it for many years and get the sexual satisfaction you want. If you clean and store it properly, you could prolong your sex toy's longevity.
Even though pocket vaginas have the same purpose, not all of them have similar internal and external structures. Some are more sturdy than others because of the material used when manufactured. So, check the material of your toy before buying it, and always get the one with the sturdiest and safest material available.
It gives you a pleasurable masturbation experience
Masturbating with a toy gives you a better experience than using your hands for masturbation. Even if you put lotion, lubricant, or any slippery liquid in your hand to stroke your dick, you would immediately feel the difference once you slide inside a pocket pussy. The elastic material of the toy would envelop your dick and, when used with lubricant, would simulate a realistic pussy.
Guys who have not yet had their first sex but resort to masturbation could use a pocket pussy to satisfy their urges. If you are among these guys, remember that it is acceptable, and you could rely on your toy for a better experience!
Better sexual stimulation
Unlike other toys that come with a set of instructions on how to use them, a pocket pussy is easy to use. You could use it just how you are stroking your dick with your hands.S o whether you like long, deep strokes or quick fast ones to get you off, using a pocket pussy will elevate the sexual stimulation you would feel.
Some toys also have a second tighter hole for you to enjoy. With your sex toy, you could go balls deep in any hole you prefer.
Satisfies your sexual imagination
With a pocket pussy, you could mimic different sexual positions while masturbating. If you are watching porn while masturbating, then you could align your movements with the actors. Whatever your sexual imagination is, your toy is there to help you experience it!
Although a pocket pussy will not move on its own and has no natural lubrication like a real vagina, you would be surprised at how realistic it feels. So if you are fantasizing about what it feels when you are deep inside a vagina, you could use your toy!
Decreases risk of wrist and penis injuries
Masturbating with your hands puts you at risk for wrist injuries such as inflamed wrists or carpal tunnel syndrome. Sometimes, wrist injuries come from over-exertion of the wrists due to masturbating after a long day at work or any strenuous physical activity. Stiff wrists also lead to tighter grips that could potentially put you in penis injuries due to suffocated blood vessels in your dick.
With a sex toy, you get to relieve your wrists from the stress and let the toy grab your dick and slide it up and down. Some toys have a hands-free feature where you set the intensity and time. Then they will automatically stroke your dick!
It helps you strengthen the muscle in the pelvic area
Using a pocket pussy, along with different masturbation techniques, allow you to strengthen your muscle in the pelvic area. So if you are training your stamina using your toy, the toy would also improve your pelvic area. A more robust pelvic area gives you both sexual benefits, such as increased sensitivity and longer orgasms.
If you want to avoid having erectile dysfunction in the future, you could also use your pocket pussy to train your pelvic area. Aside from sexual benefits, you could also prevent constipation problems if you train your pelvis using your toy.
Reduce stress levels
The most obvious benefit of having a pocket vagina is to give you stress relief and orgasms without much effort. Also, you could have peace of mind knowing that whenever you feel horny, you could simply use your toy whenever and wherever at your place. Additionally, you could go as hard and fast as possible with a sex toy for days when you are feeling extra stressed out.
Remember that sexual satisfaction is among the top stress relievers, so do not ignore your sex toy. Thanks to a pocket vagina, you could get an orgasm even without the help of a physical or sexual partner. So, use it as much as possible to help you get by.
Compatible with other sex toys
Did you know that a pocket pussy is compatible with other homemade tools and sex toys such as suction cups and wall mounts? By owning one, you could create an enjoyable sex machine that can jerk you off with the speed and intensity you prefer! Some even combine sex dolls and pocket pussies to create exciting masturbation combinations.
So if you like to create and experience new sexual sensations, you could start by owning a set of pocket vaginas. You could attach these to cardboard cutouts of celebrity crushes or favorite porn models. Whichever combination you want, your toy will help you make it real.
Portable and fit for any surface
Lastly, most pocket vaginas available in the market now come in a telescopic shape, which could fit any surface. You could place it between pillows on your bed or in the middle of your couch. Some of these toys also have suction cups on one end so they could stick on a wall or a table.
Packing it for a long trip or vacation is also easy. Many pocket vaginas do not take up much baggage space and are among the allowed items to travel with internationally.
Own a pocket vagina now!
Are you excited to try pocket vaginas after seeing these benefits but do not know where to buy one? You could try searching online or asking your friends where they bought theirs.
If you come into dead ends and have no leads, you could easily buy one at Motsutoys, one of the best online resellers of pocket vaginas and other sex toys. They ship worldwide and do it discreetly so that no one in your neighborhood will know that you ordered an artificial pussy.