Have you experienced having the urge to have an orgasm while lying comfortably in your bed, covered with snuggly sheets? If yes, you are not alone because many men feel this and use a penis pillow to satisfy their sexual urges. 
Table of Contents
While it may sound weird, plushies or people who love soft, stuffed toys or fluffy pillows use these pillows to satisfy their fetish. Almost every male knows how hard it is to lie down and comfortably position his penis and testicles. Some place it between their legs at night to let their penis rest comfortably to avoid squashing their balls and pushing the penis down on the bed while sleeping.
Is it safe to use a penis pillow?
There is no direct danger in hugging, smothering, or dry humping a penis pillow as long as the pillow fillers remain intact, and the covers are clean. If your penis pillow has a zipper to protect its cover and fillers, be careful not to scratch your skin against it. Additionally, if you have skin allergies, you should check the material used as fillers and see if it contains any allergens that could trigger your allergies.
Dry humping a penis pillow to get an orgasm is safe as long as you do not cause too much friction on your penis and pubic area. Remember that the pillow and your pubic area are dry, so pushing too much friction could result in a rash and other skin problems. To be safe, you could let your pubic hair grow before dry humping a penis pillow to add a layer of protection to the skin surrounding your pubic area.
Some enjoy stroking their penis between the pillow covers and the pillow case to add more friction. But if you want a better experience, you could insert your favorite pocket pussies inside the pillow instead of dry humping it. Doing so could put lubricant on the sex toy while still feeling the soft texture of the pillow.
How do I clean a penis pillow?
After a masturbation session, you might end up with a penis pillow full of cum crusts or semen that has dried out on the fabric. Scrubbing off this dirt could ruin the material on your penis pillow or the cover's design. So if you want to clean it properly, here are some of the easiest ways to do so:
Follow the care label
Some pillowcases or covers have different materials, so you must read the care label or the tag attached to these fabrics before cleaning them. If you already cut these tags or labels and threw them out, you could refer to the box or the container of the cases, and covers, as these generally contain the instructions on how to clean them.
Generally, these labels and tags contain icons or images that show you which methods to avoid when cleaning the fabrics. Triangle icons often mean avoiding using these substances directly on the cases or covers. Once you have the care label figured out on your penis pillows, the rest is easy.
Penis pillow cleaning – wash it separately
Even though you might not see this instruction on the care label, you should wash your pillowcases and covers separately from your clothes. Doing so would prevent discoloration on the covers, and it would retain the durability of the fabric. If you are going to use a washing machine on penis pillow, remember to drain and empty the canister before putting your pillowcases and covers inside.
Air dry
Using an air or tumble dryer is the best way to clean your pillowcases and covers without ruining the fabric or design. You could use the same dryer with your clothes, so you do not have to buy a separate dryer for penis pillows.
Design your pillows with these covers!
You could use any pillow you want as penis pillows if they have covers with designs that arouse you. Whether it is your dream waifu or your favorite celebrity, you can dress your pillows up with any cover you want. Try dressing your pillows with these covers that could give you an erection and fulfill your sexual plushie fantasy.
1. Dakimakura Hug Pillow with Anime Cover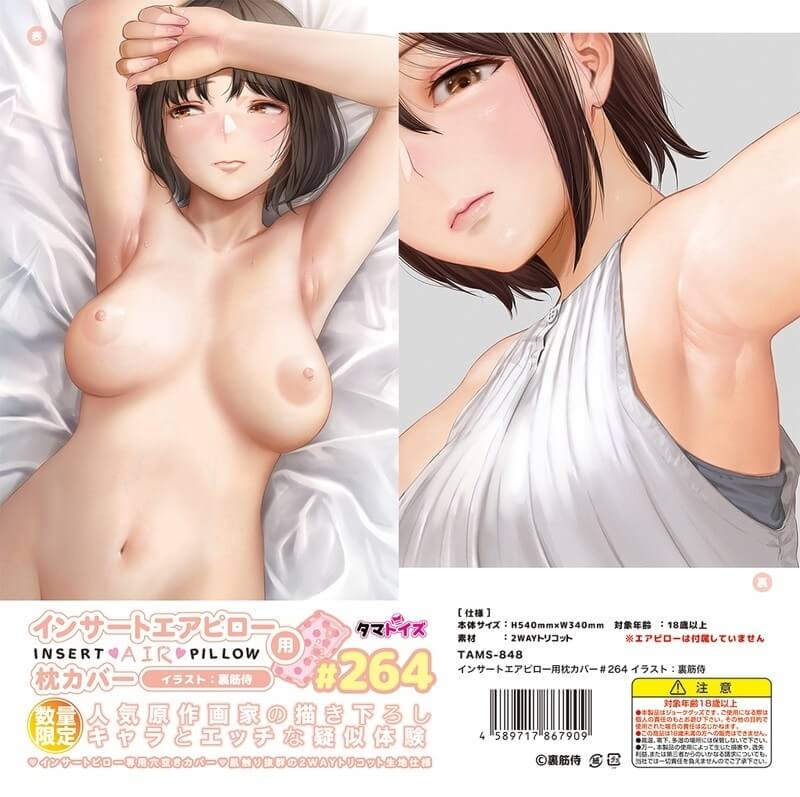 Dry hump your way into orgasm with this simplistic yet beautiful cover featuring a short-haired Japanese Dakimakura Hug Pillow with ample breasts ready to join you in bed. It has soft fabric and a zipper on top that lets you fit the cover on any pillow size. With this zipper, you could also put an onahole on one side and fasten it with a zipper so that it does not fall while you are stroking inside of it.
This pillow cover could fit pillows with a height of 170mm and a width of 200mm. If your onahole has a diameter of up to 10mm, this cover is also suitable. With a weight of 100g, using this cover would feel like you have a beautiful girl right beside your head or under your other head while you are sleeping.
2. Sexy Demon Girl Cover
If you are into one of the most common hentai tropes, the succubus, this pillow cover is for you! This cover features a young-looking demon girl with small breasts but a big ass with a demon tail. Additionally, one side of this cover has the demon girl on all fours, ready for a dry humping session with you.
To make things more interesting, you could cut a hole in the sexy demon girl ass and insert your onahole there to fuck it. Having your onahole inside could grab the pillow on both sides and thrust your way into an orgasm. Additionally, the penis pillow cover has a length of 540mm and a width of 340mm that could fit the pillows of a king-sized bed!
3. Busty SchoolGirl Cover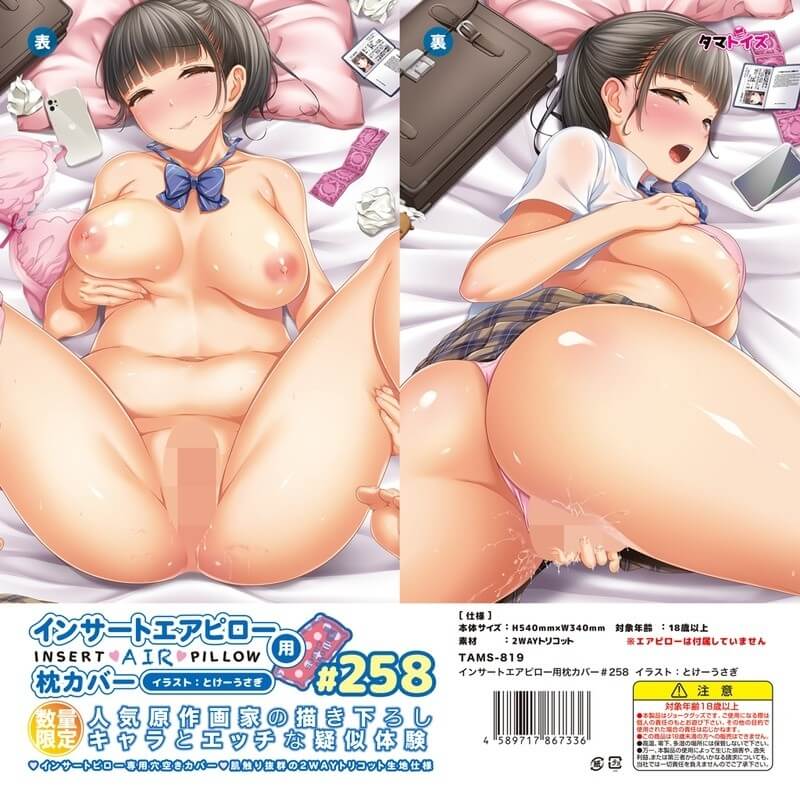 Take a relaxing break from work or studies with this Busty SchoolGirl pillow cover. It has high-quality, nontoxic fabric and is soft so that you can rub your penis against it without worrying about rashes. This cover features a chubby schoolgirl holding her left breast and spreading her legs wide apart for you.
At the back of the cover, you could see her exposing her ass while her mouth was wide open. This design lets you cut holes on her ass, pussy, or mouth and choose where to insert your onahole. You could also use her as a hugging pillow and help you nap after a long day at school or the office.
Get an orgasm from a penis pillow and satisfy your plush fetish
Having a huggable pillow that you could use for a hands-free orgasm is a sexual experience that many enjoy. So if you have a plush fetish, remember to use your favorite penis pillow and dress it up with the sexiest cover you could find.