Singles and couples have wondered, at least once in their life, how they could cum hands free. Many libido-decreasing factors drive people to ask this question to themselves or their partners. Such factors include busy work schedules, stressful commutes, and fatigue. 
Table of Contents
Are you among the people who have low energy at the end of the day but have no way to release the stress? Having a hands-free orgasm using sex toys might help you out.
Advantage of knowing how to have hands-free orgasm
Knowing how to give yourself an orgasm without using your hands benefits the whole body. First, it decreases your chance of developing carpal tunnel syndrome or inflammation of your wrist joints. Having a hands-free orgasm also releases endorphins into your body that can lower your pain and stress levels.
These benefits for your body look enticing, right? Indeed, knowing how to have hands free orgasm could be life-changing. You would no longer have to drain your social battery hanging out with different people to find a sexual partner. If you prefer to jerk off on your own, try exploring crazy sex toys that will make you cum quickly without using your hands!
If you have a sexual partner, knowing how to have hands-free orgasm could help you control your orgasms and prolong your ejaculation. You will be more sensitive to the feelings of your dick, and you could learn to suppress the pleasure before blowing your load. After all, who wants to be a two-pump chump in bed?
Before trying to hands free orgasm, keep these in mind
While cumming hands-free sounds exciting enough, you must remember that it is still a physical activity. Although it would take off most of the work from your hands, a hands-free orgasm depends on your hips and legs. Your dick will also be vital for you to achieve a hands-free orgasm.
So here are some tips to have a hands-free orgasm without straining your body and breaking your dick:
Hands free orgasm – Stretch and exercise first
As with any physical activity, stretching your body helps you limber and facilitates proper blood flow to your muscles. Before you try to make yourself hard and sexually excited, stretch your legs. Work your way up until you have stretched your arms, hands, and neck to prepare for the session.
If you are an active person, you could try combining stretching with dynamic movements such as muscle rotations. On the other hand, people with sedentary lifestyles could warm up first before doing their stretching routines. A good warm-up could be jogging in place or a light cardio exercise.
It might sound absurd or too much work, but stretching and exercises will help you in the long run. You will be surprised at the increase in stamina and durability every time you masturbate. Even if you stretch and exercise for only a few minutes weekly, the benefits would be exponential.
Strengthen your hips
Instead of your hands, your hips will be the main propeller of your thrusts when masturbating with a sex toy. So you should train your hips to become durable after doing repetitive thrusts when you are masturbating with a sex toy. Relying on adrenaline and sexual arousal to get a hands-free orgasm might lead to sore hips after your masturbation session.
If you are a fitness enthusiast, exercising your hip will be a walk in the park. Squats and thrusts with additional weights will be your go-to exercises. For beginners, hip rotations and lunges are good exercises with a low risk of injury.
By strengthening your hips, your range of motion and flexibility will develop further. Think of all the sexual positions you could not do before because of a stiff hip. With a strong hip, it would be easy to get into and hold a sexual position that you want with a sex toy or a partner.
Do not force anything
Lastly, remember not to feel overconfident and try to force your muscles, especially your dick. Despite the possibility that sexual arousal and high libido may make you think you could do anything, it is important to remain realistic. So if you are thinking of planking with a hard dick or doing cock push-ups, do not entertain these thoughts.
Your sex toy or partner should be ready before you penetrate them and pleasure yourself. To "warm up the engine," you could soak your toy with warm water and apply lubricant to its holes. If you have a partner, doing foreplay will increase the sexual stimulation, and sex will feel greater.
Forcing your dick against a toy or on your sexual partner for a hands-free orgasm could lead to serious health risks. One of the most common injuries you could have if you force your dick to enter anything is penis fracture and nerve damage. You could also strain your legs or tear your hips if you are not careful enough.
Toys that could help you cum hands free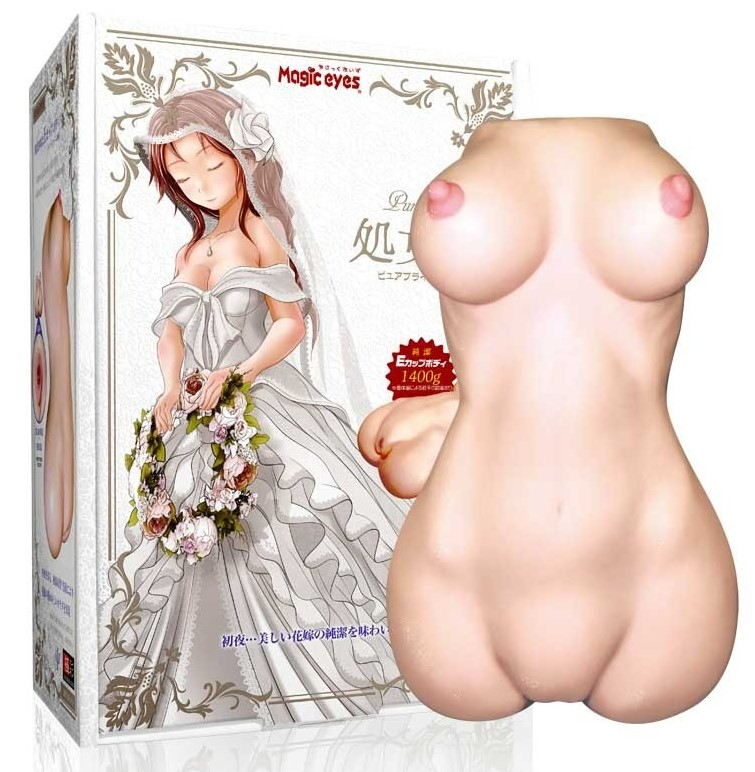 This toy from Magic Eyes proves their goal of providing the best toys for a hands-free orgasm. You can quickly cum hands free using this 1400g mini torso that offers an arousing design, tight hole, and stable frame. This toy would put your hips on a strength and durability test as it will surely drive you wild once you enter it.
Pure Bridge Virgo has a soft material that allows for a pleasurable skin-on-skin action. While it may not have a head and a face, the design is enough to make you hard. This toy has smooth nipples atop perky breasts, visible curves down its hips, and pink labia outside its vaginal tunnel.
Once you enter Pure Bride Virgo's Pussy, you will immediately feel the suction cups around your dick. If your penis is long enough, you could reach her cervix and penetrate the narrow womb area. This area will envelop you with bumps and ridges that feel significantly better than your hands' texture.
So do not miss out on the sexual pleasure that Pure Bride Virgo has to offer. It has a firm yet elastic vaginal tunnel 14-cm long, suitable for any dick size. Additionally, you could play with her ass and bury your dick deep in any position you could think of.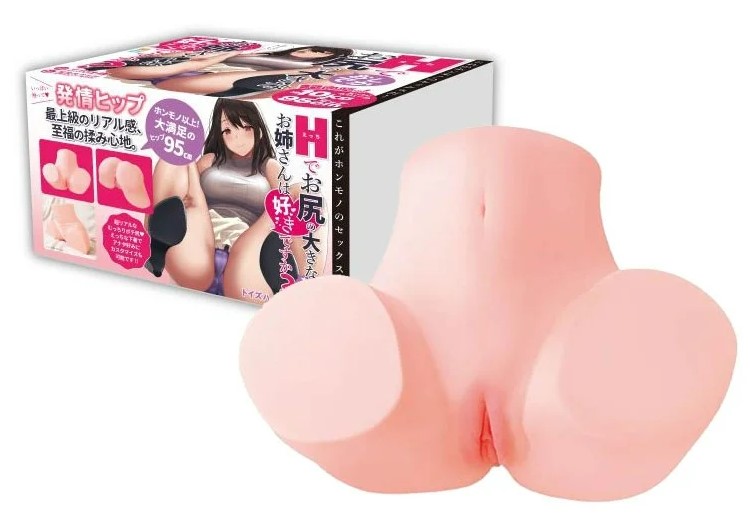 As the name implies, this sex toy mimics the perfect hip that will get you hard in seconds. The Perfect Hip by ToysHeart has a 95cm diameter hip, slim waist, and plump ass. Additionally, the aesthetic details on the labia and the belly button add realism to the toy.
If you want to spice up your hands-free orgasm moment, this toy could pull off different outfits you pair it with. When it comes to dress-ups, this toy will entertain your sexual imagination. The toy will surely complement any fetish you have, whether your source of attraction is lingerie, school girl skirts, and office skirts.
Of course, a sex toy is not complete without the holes used for masturbation. You would be thrilled to know that the Perfect Hip Girl has two holes for you to choose from. Depending on your mood, you could pleasure yourself in the vaginal hole with an 11-cm long tunnel or the anus with a 9cm tunnel.
Featuring a balance between strong and soft textures, the Perfect Hip Girl has a pliable frame. You feel the holes stretching out when you pound its round asscheeks and go balls-deep on its holes. You could lie on top of the toy or fuck it while sitting on your lap. Regardless of the position, the Perfect Hip Girl could handle the intensity of your thrusts.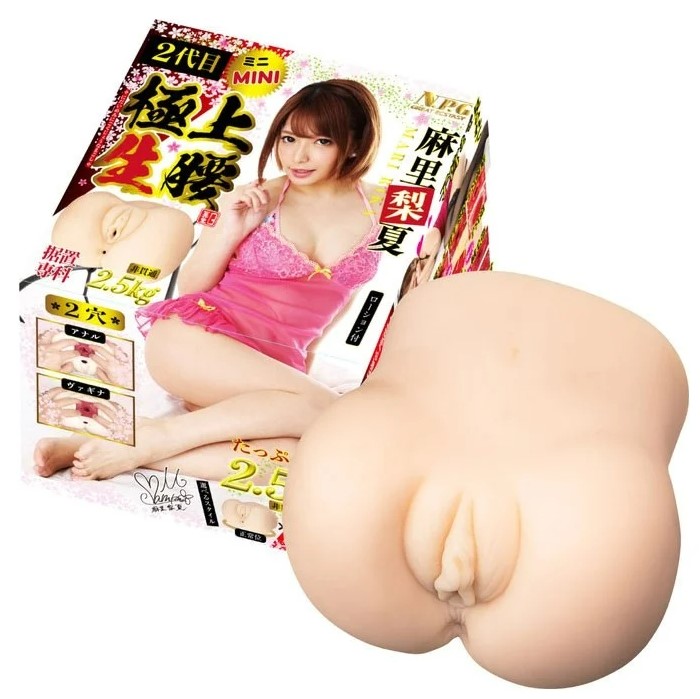 Sex toys with big and small hips each offer their advantages and drawbacks. But if you are looking for the "in-between" and the right mix, the Rika Mari Pleasure Hip might help you get the best hands-free orgasm.
If you have already seen Rika Mari in action, then you should not miss out on this sex toy inspired by her. Featuring the mold of famous Japanese adult actress Rika Mari, this toy has two holes for you to play with.
Unlike other sex toys with narrow ridges and tight tunnels, Rika Mari Pleasure Hip has beaded rings to massage your dick. It stretches nicely and works well with different kinds of lubricants. The asshole of this toy feels fantastic, too, and is full of massage rings designed to make you cum in seconds.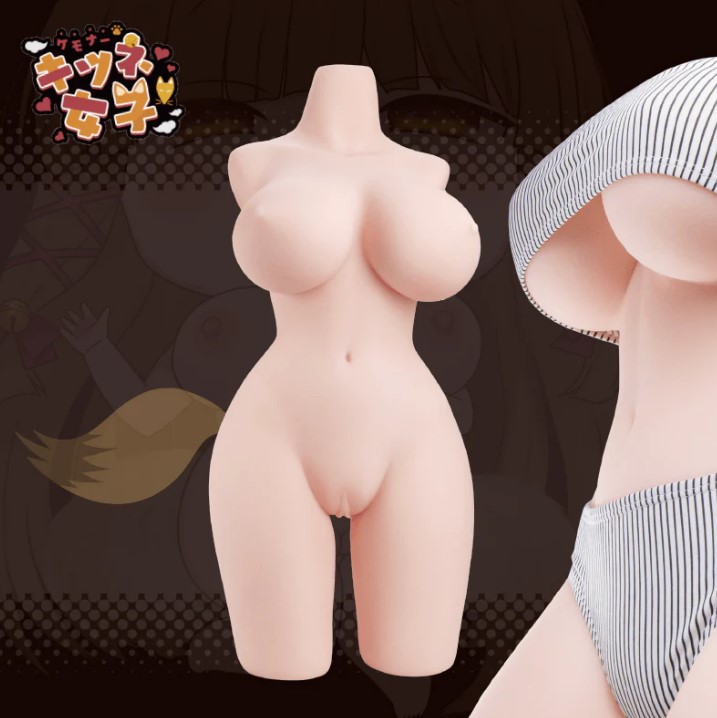 Dreaming of a fantastical and magical fuck with girls who have tails? Say no more because you would definitely love cumming hands free with the Kemono Fox Girl Torso.
This Kitsune sex doll is made from premium materials to deliver ultimate satisfaction. It is made with a single-layer TPE and a lightweight metal skeleton to give the doll an amazing skin-to-skin experience and stability.
Moreover, it boasts of its hourglass shape, perky breasts that you can squish while pleasuring its two tunnels. Lastly, it is wonderful to see the amount of detail on the torso! There is something appealing about her slender neck, her collarbones, her toned belly, and those small dimples on her back.
Hands free orgasm now!
Your daily problems should not hinder you from getting sexual satisfaction through masturbation. If you feel that your wrists could not handle the stress brought by work or your daily routine, try using sex toys that do not require your hands.
By combining sex toys, exercise, and sexual imagination, you could explore an orgasm that could reactivate your sex life. So do not ignore your sexual urges and cum hands free now!