When you talk about hentai a few years back, you would be stereotyped as a "nerd," but now, even having hentai toys is normal. From its literal translation, "hentai" means pervert, but many people recognize hentai as a genre of erotica. In hentai, almost all the main characters are girls with smooth skin, wide eyes, and huge breasts or asses.  
Table of Contents
With a fan base rivaling traditional porn genres, hentai has increased its influence on many industries. In reality, hentai has become a media content widely consumed by all kinds of people, even celebrities and wealthy people.
Are hentai toys worth it?
While there are real-life pornstars that inspire the creation of fleshlights and other male sex toys, there are also hentai toys based on anime characters. Some criticize these toys as "childish," but it is not entirely true. If hentai is what turns you on, then these toys are worth every money you would spend on them.
Most of these toys are cheaper than the traditional fleshlights and male sex toys you could find. As long as it is your preference and does not become an addiction, it would be best if you did not let other people's opinions affect your view. After all, it would be you who would be getting sexual pleasures from these toys.
Hentai toys that you should get
Nowadays, there are many Hentai toys to choose from, and it could be confusing where to start. But luckily for you, here is a list of 10 toys that will surely blow your mind and help you blow your load quickly.
1. Goku-Ibo Virgin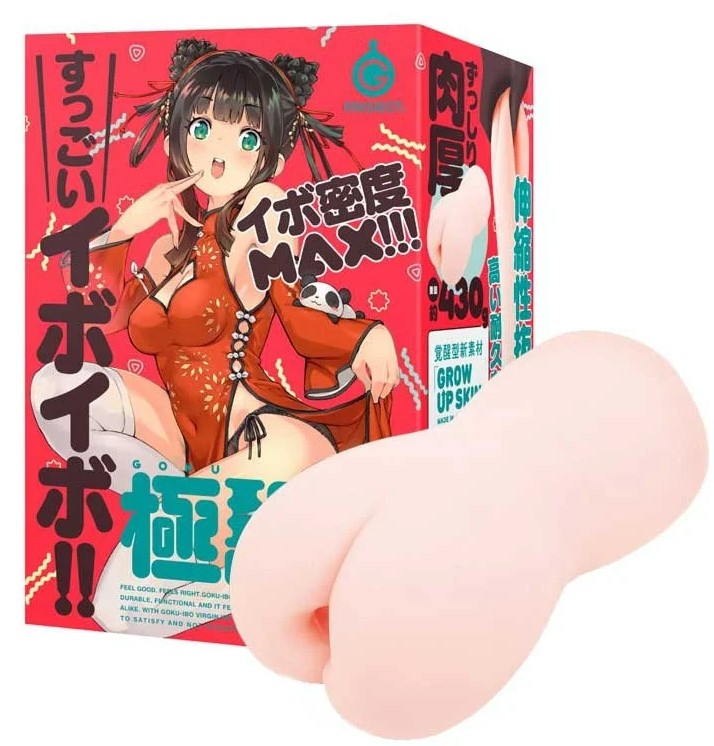 Weighing over 430 grams and featuring a curved shape, the Goku-Ibo Virgin pocket pussy would fit comfortably in your hand. The packaging features an archetypal anime character with a slit dress and braided hair. Although it might look like an ordinary pocket pussy, inside this sex toy is where the fun starts.
On the inside, you would feel a vaginal tunnel full of bumps grouped side-by-side that will provide steady stimulation to your dick. The tunnel is 15cm long and 8cm wide, which could fit all dick sizes. Additionally, the toy's stretchy material adapts to your dick's shape, so the more you use it, the better the sensation would be.
2. Nekomata Musume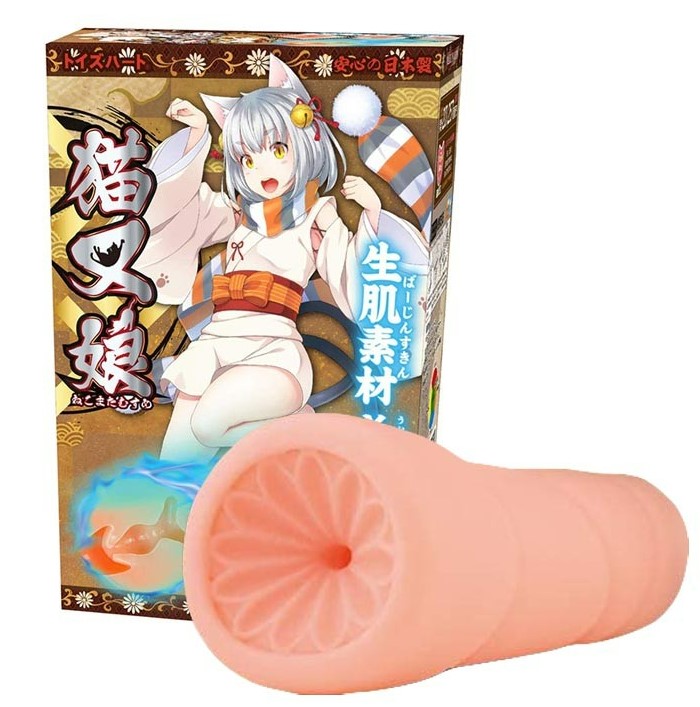 Furry and hentai lovers would agree on this one. The Nekomata Musume is a must-have toy. The Nekomata folklore inspired this toy, and the packaging features an innocent female Neko or a humanoid with cat ears and tail.
On the outside, it has a firm and durable shape that you could squeeze to tighten and increase the pressure on the toy. Once inside, you would enter the Coiling section, where the vaginal tunnel is full of massaging beads. The section also allows your lubricant to seep deeper without spurting out every thrust you make.
With a 16.5cm long and 5cm wide vaginal tunnel weighing only 247 grams, this Hentai sex toy is a favorite among sex toy enthusiasts. So, do not miss out on it!
3. Goku Tama Virgin Bubble Onahole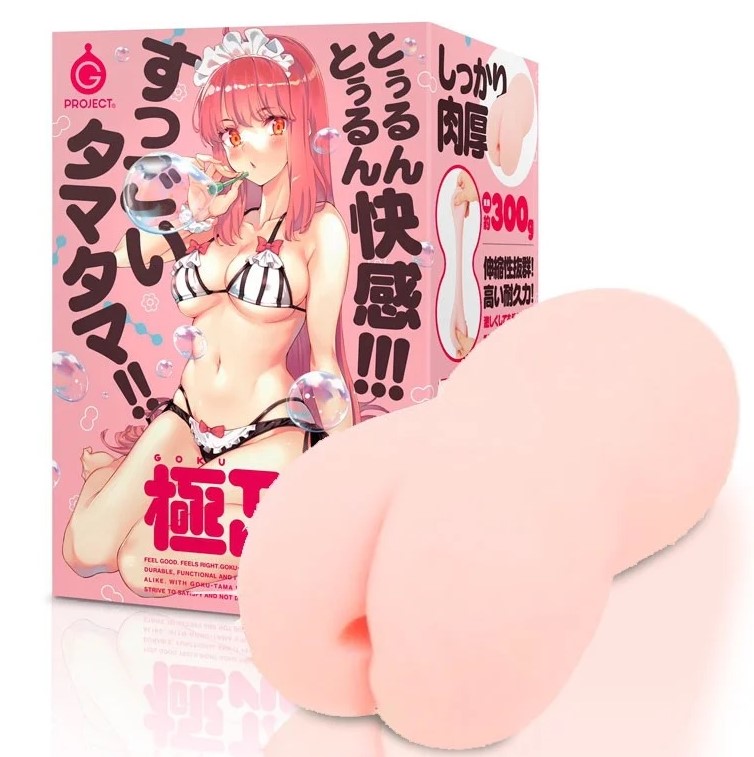 Red-haired virgins with plump breasts and bouncy asses are among the usual hentai tropes, and this sex toy will let you experience being inside one of them. The Goku Tama Virgin weighs 300 grams, making it not too heavy for your hand to hold and not too light for your dick to feel the stimulation. Additionally, this hentai sex toy has a cameltoe slit where you could tease your dick and add more stimulation for yourself before entering the toy's vagina.
Inside it, you would feel the 13cm long and 6.5 wide vaginal tunnel with a smooth texture. Further inside the vaginal tunnel is a narrow womb structure that would add a tight grip to your dick while you are stroking in and out.
4. Kupaa Trip Mattari Soft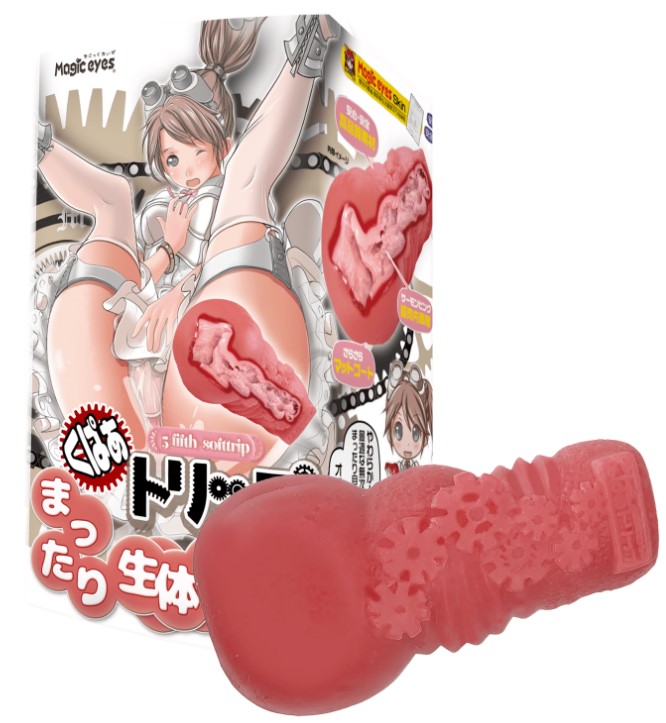 The Kupaa Trip Mattari Soft features a mechanic girl on its packaging, combining steampunk and hentai elements. Unlike other onaholes, this toy is heavier, weighing 340 grams. It has a cylindrical shape with thicker labia before the vaginal tunnel.
Inside this toy, the vaginal tunnel is full of plastic cogs and ridges for better grip and retention of lubricants. This design allows you to increase the tightness of the vaginal tunnel with each stroke you make.
5. Niku-Man Delta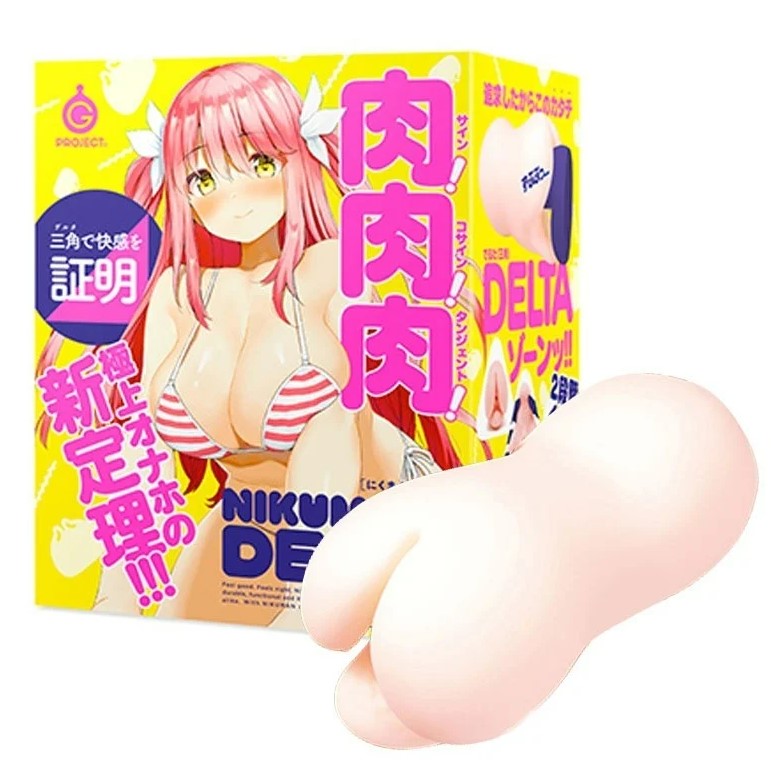 G-Project, one of the most famous hentai toy manufacturers, has dubbed this sex toy series the "Real Deal." As part of the Niku-Man series, this sex toy features a big-breasted anime female with a pussy grip like no other.
Weighing over 600 grams and combining flexible nubs, the vaginal walls of this toy are something to look forward to. There are different ways to enjoy this sex toy, such as twisting the toy with each stroke and pistoning the toy, or performing aggressively quick strokes.
6. Okuchi Motion 800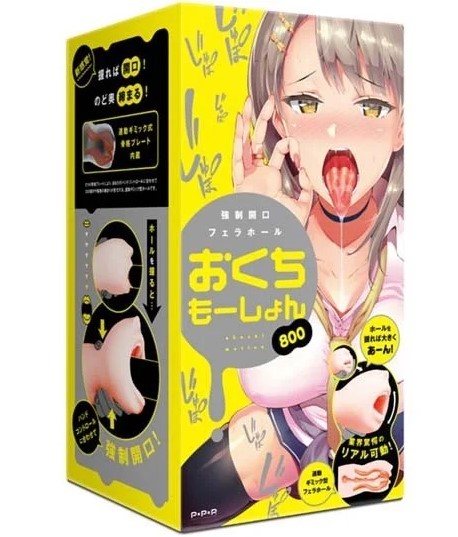 If getting a blowjob from an anime schoolgirl with an innocent face and big tits is your fantasy, you could fulfill it with Okuchi Motion 800.
The toy's packaging features an obedient schoolgirl with a wide open mouth on her knees. Once inside, you would feel a tight tunnel with a texture similar to that of a human's throat. But, unlike a human throat, you could stretch this toy's holes and even go balls-deep inside it.
This toy has a set of soft teeth on the front that will add realism to the toy and could further massage your dick to orgasm. Although this hentai toy has no natural lubrication compared to a human throat, you could use lubricant inside this toy.
7. Kaitai Shinsho Premium Soft – Moe Body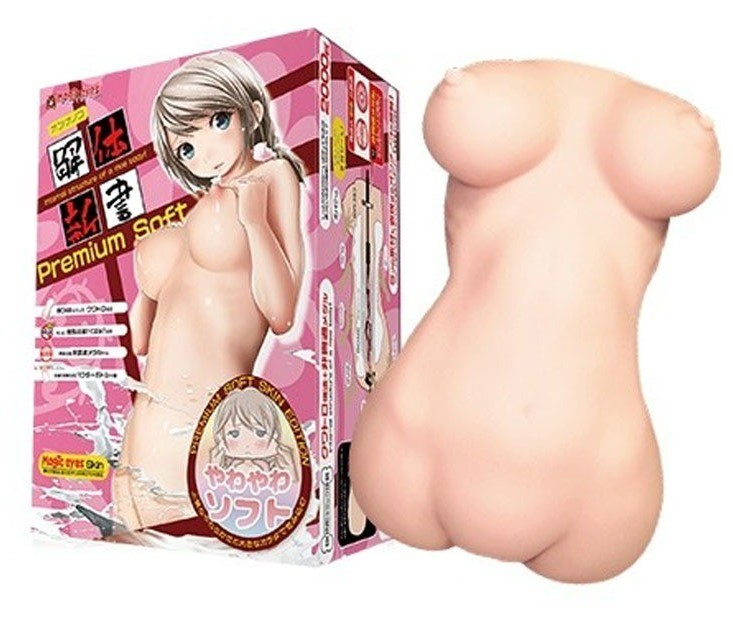 Are you looking for a heavier and more versatile sex toy? Then try fucking the Kaitai Shinsho Premium Soft- Moe Body. This toy has three components that will make you hard and get you to cum in a few strokes. At the top, it has two plump breasts that you could squeeze together. Then in the middle, it has curvy waists you could grab while fucking it.
Down-low, this toy has two holes for you to enjoy in any position that you could think of. The toy's skeleton structure is stable enough to sit on its own. Its hips could also support your weight should you prefer to lie on the toy while using it.
Whether the vaginal or the anal hole, this toy has suction that works like a vacuum. Every time you try to pull out, you would feel the hole's cuffs slightly pulling you back in. But then, why would you pull out of this fantastic toy?
8. Real Body 3D – Maria Nordal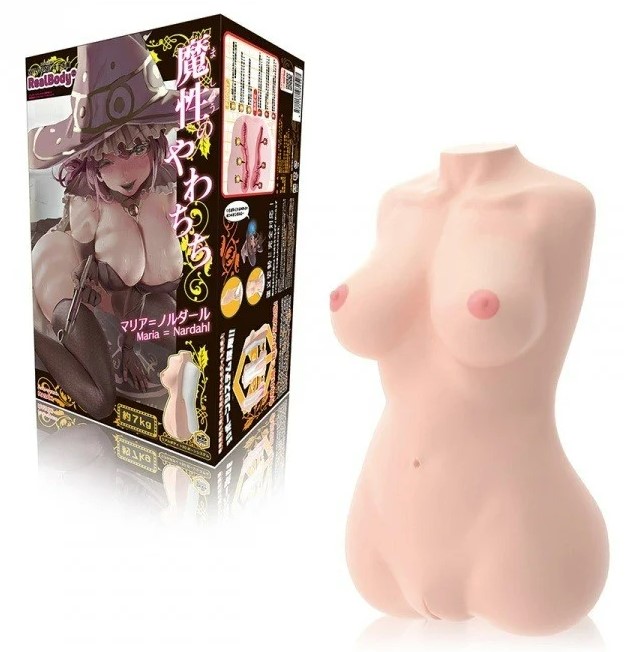 Real Body 3D Maria Nordal is another great sex toy with an entire torso and breasts. Manufactured by SSI Japan, this sex toy's mold mimics a sultry witch with big breasts. The torso is full of smooth skin, and the breasts have pink nipples that you could play with.
With its design, you could enjoy the Maria Nordal in every position you could think of. Its vaginal tunnel is 12cm long and can stretch 7cm wide! If you want a tighter hole, you could try its tight asshole full of micro ridges and massage beads.
9. Yandere XTC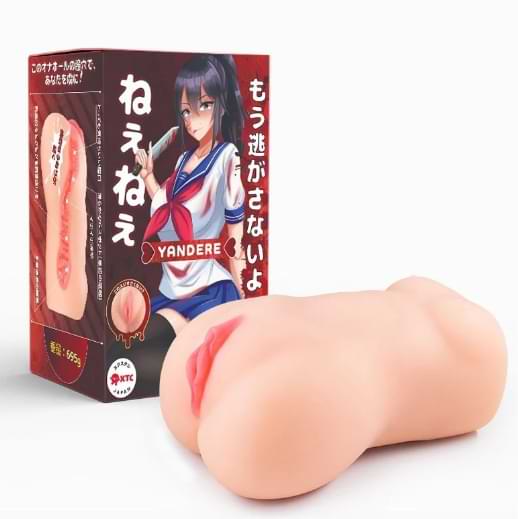 If you have heard of the term "Yandere," you know this hentai sex toy does not mess around.
While it may look like a miniature version of sex toys with entire torsos, it has a simple external design and a killer internal structure.
Inside the Yandere XTC, you would feel a pussy with a light vacuum, making it hard for you to get out of the hole after every stroke. To maximize the vacuum effect, you could squeeze all the air out before penetrating it. This sex toy has a simple design but will leave you wanting more until you cum.
10. Panzer Girls – Yukari Onahole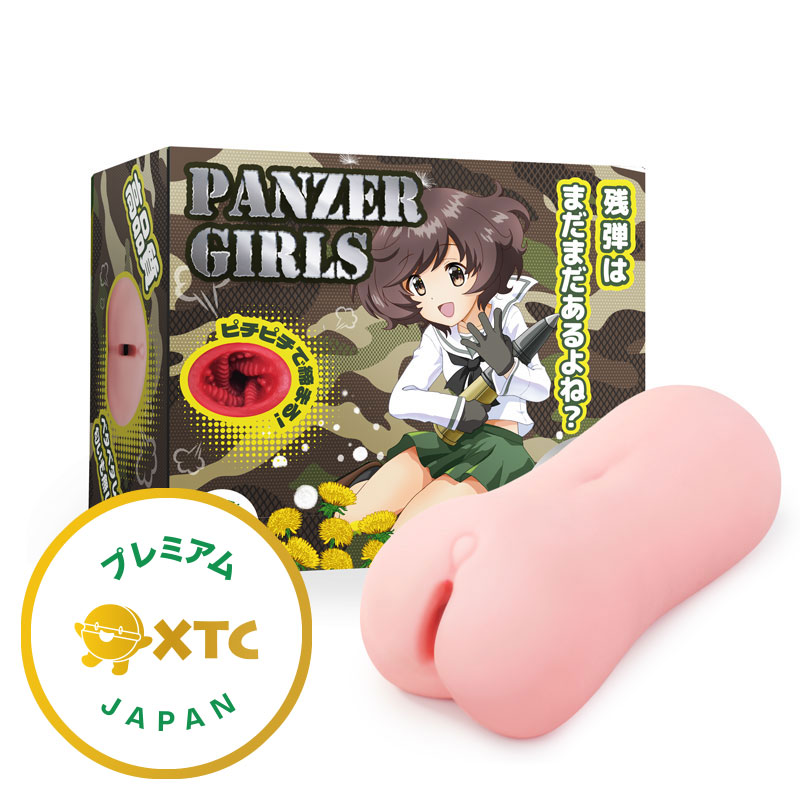 The Panzer Girls series features chicks with military outfits ready to take a pounding you would give them. With the Yukari Onahole version, you get an onahole with a soft and smooth outer layer. Its camel toe labia has a pink color slit that helps your dick to slide inside easily, even without a lubricant.
Inside the vaginal tunnel of Panzer Girl Yukari, you would feel the toy gripping your dick with its narrow vaginal tunnel. Unlike other onaholes and sex toys, the vaginal tunnel of this toy has full of air bubbles and membrane muscles instead of ridges.
Using this toy with one hand is easy, thanks to its curve structure that adds more grip. You could insert this toy between your couch, pillows, or desks. If you want, you could tape this on your shower or any surface you prefer.
Buy hentai toys now to satisfy your sexual urges
Do you have hentai-inspired sexual urges after watching your favorite anime series? Then what are you waiting for? Get your own set of hentai toys now to keep yourself satisfied!
You may also be interested in weirdest hentai categories.