Table of Contents
For many men, a nice pair of boobs is an effective stress reliever and with a boob pillow, they can feel nice and cozy anytime they want! Unlike your usual bedroom pillows made of feathers or polyester combinations, tit pillows resemble real human boobs. Materials such as silicone and TPE envelope these pillows to create a smooth and firm texture similar to human skin. 
You can choose different designs of boob pillows, with some brands getting their inspiration from anime or hentai boobs. There are some pillows that you can dress with various cases and dakimakuras.
Pick your boob pillow from these fan-favorites
If you are wondering what is the best boob pillow for you, here is a list that could help you choose. These are some of the top pillows available and have satisfied many others like you.
1. Paizuri Raw Milk – Tit masturbator 2.5 kgs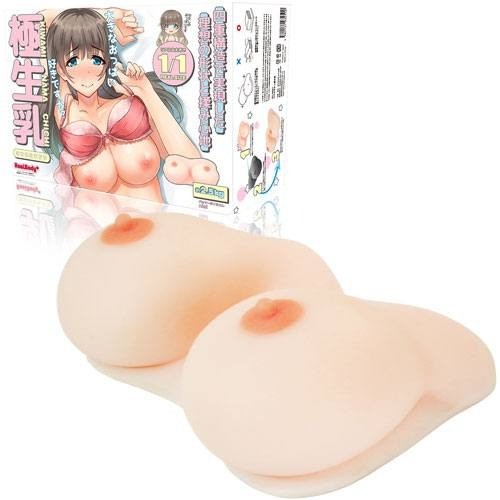 The Paizuri brand stays true to its mission to bring the best tit sex toys for people who love to use titties to reach orgasm. That is why the Raw Milk Tit masturbator is a pair of large breasts you can squeeze together and use the cleavage in between to stimulate your shaft. With a few drops of water or silicone-based lubricants, you can stroke your manhood to ejaculate.
You can use the Paizuri Raw Milk in its natural form or tighteners like a belt or a harness to further squeeze the tits together. Alternatively, you can use a tight tank top or your favorite female outfit on this toy to change its look. But you should only use fabrics compatible with the lubricant you will apply to the sex toy.
The Raw Milk Tit masturbator is 28.5 centimeters-wide, 20.5 centimeters tall, and weighs 2.5 kilograms. With these dimensions, you have plenty of room to move and massage your shaft to orgasm. There are also four different parts on this toy, starting from the base plate, which is a sturdy foundation for the toy, TPE skin which envelops the breasts, firm nipples with color that will not fade easily, and an inner layer full of silicone to create elastic and firm titties.
2. Paizuri Bakunyu I-Cup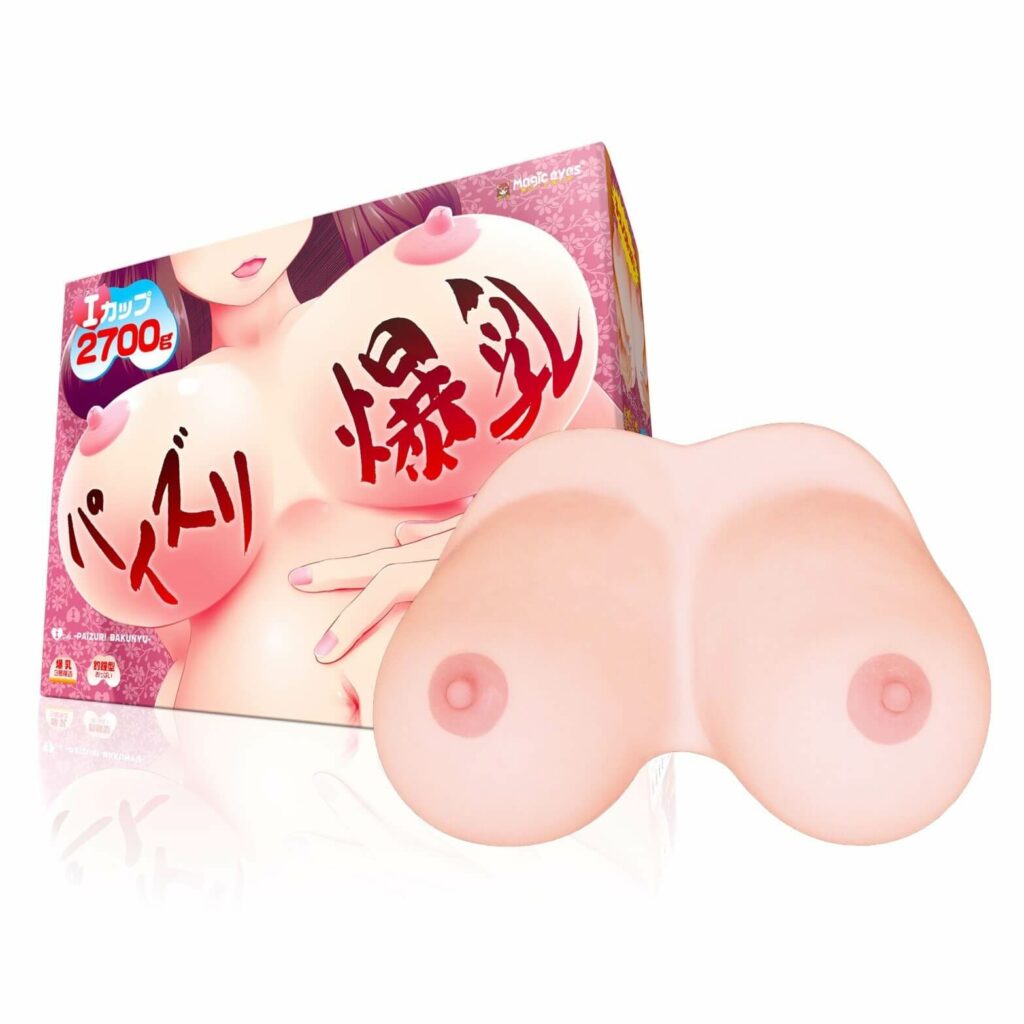 If the size of the Raw Milk masturbator's titties does not satisfy you, then the Paizuri Bakunyu I-Cup might be the one for you! This toy features enormous titties that might not even fit in the palm of your hand. The I-cup breasts might be underwhelming on the packaging, but wait until you see the real thing after unboxing it!
Once you hold the Bakunyu I-Cup, you will immediately feel the toy's weight of 2700 grams, with each breast weighing at least 700 grams. Also, the cleavage of the Bakunyu I-Cup has 13-centimeter width, which makes it suitable for tit sex, and could fit different junk sizes. With each stroke between this toy's breasts, you would feel the pressure on your shaft and a different kind of stimulation.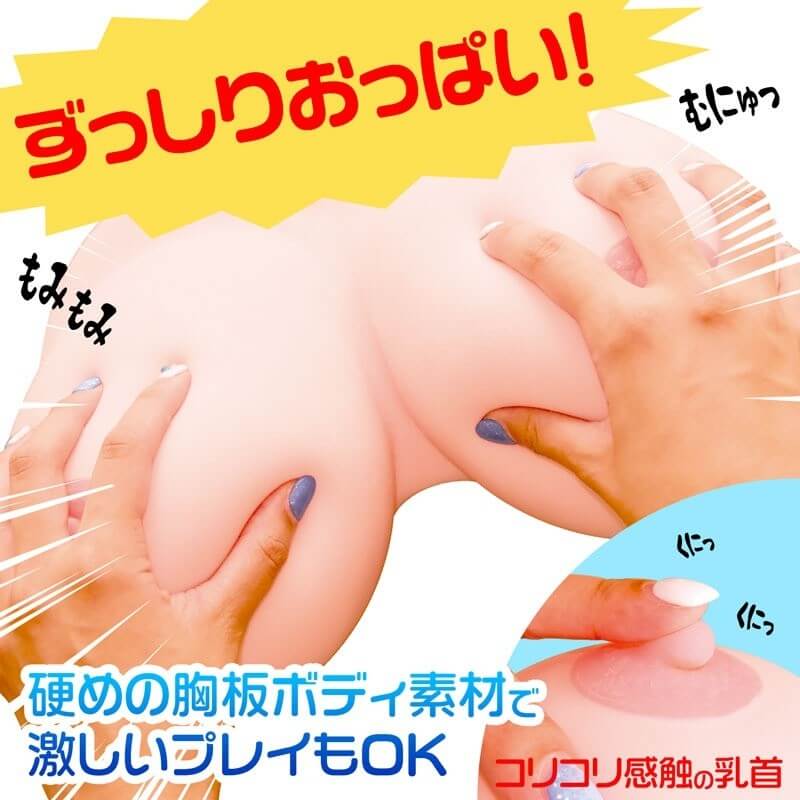 The jiggle of the Bakunyu I-Cup's breasts feels realistic and has a soft texture similar to a pillow, thanks to its high-quality material. Also, the nipples are elastic and firm, making them look like the erect nipples of a horny woman. If you want further stimulation, you could combine the Bakunyu I-Cup with other sex toys too!
3. Gokujyo Unamachichi Shinsei 2 – Eimi Fukada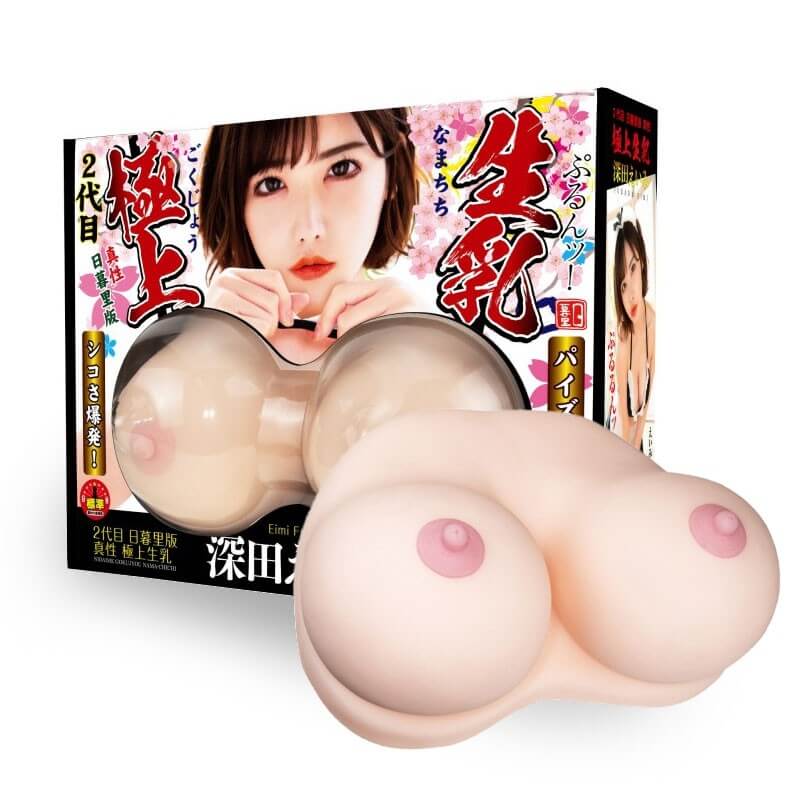 Almost anyone who loves Japanese porn knows Eimi Fukada, one of the most famous Japanese adult actresses. Her E-cup boobs and stellar performance in each of her videos launched her to stardom, and with this toy, you could get closer to her. NPG collaborated with her to sculpt her breasts into a toy that her fans can play with whenever they want to.
The Gokujyo Onamachichi Shinsei 2 has sturdy packaging to store the toy after your titfucking sessions. Inside the packaging, you would find different seductive illustrations of Eimi Fukada, some of which are from limited-edition photoshoots. If you want to get aroused, you can simply look at these photos or use this toy while watching your favorite Eimi Fukada videos.
With this toy, you can massage your shaft in between the soft and perky tits of Eimi Fukada, weighing about 3 kg. There are also firm and elastic nipples made of high-quality materials with a pink color directly integrated into the toy instead of the normal paint process. Through the toy's features, you can now experience the paizuri of a professional with the Gokujyo Unamachichi Shinsei 2.
4. Nihon No Oppai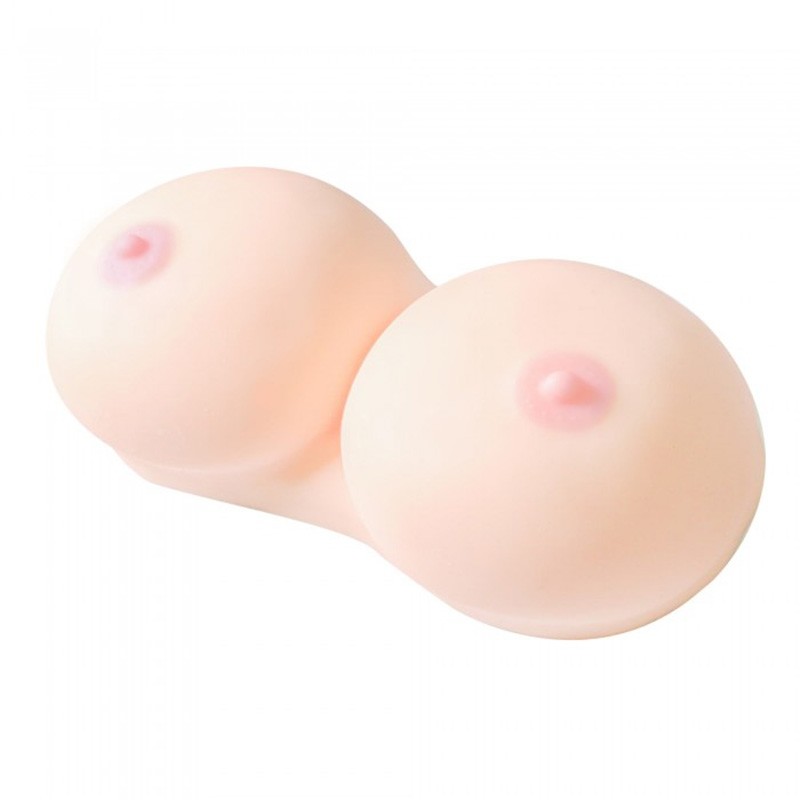 With a lot of tit sex toys available online, the Nihon No Oppai sets the bar for its competitors because of its realistic shape inspired by many JAV stars. SSI Japan used different renditions and illustrations of actresses' breasts to create the ultimate L-Cup tit sex toy that will make everyone drool. The L-Cup Nihon No Oppai features a marshmallow texture on both of its breasts with firm nipples that can handle the intensity of your tit fuck.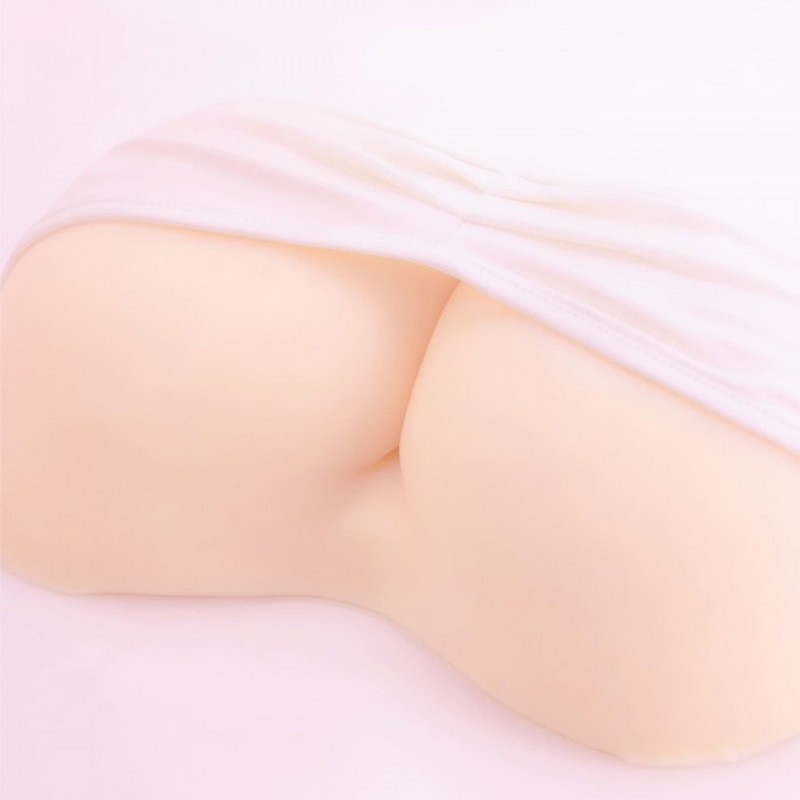 Unlike other tit sex toys that only jiggle up and down, this toy moves in a circular motion thanks to its weight balance. Additionally, there is a 16.5 cm depth and a tight cleavage that makes it suitable for a titfuck. With this design, you no longer have to push or press the boobs together to create a tight channel for your shaft.
All you need with this toy to have an amazing titfuck session is a few drops of lubricant and a high-quality video to arouse you. Also, thanks to the Nihon No Oppai's light frame, you could apply more pressure to your titfuck by squeezing the firm breasts further.
5. Quty Tits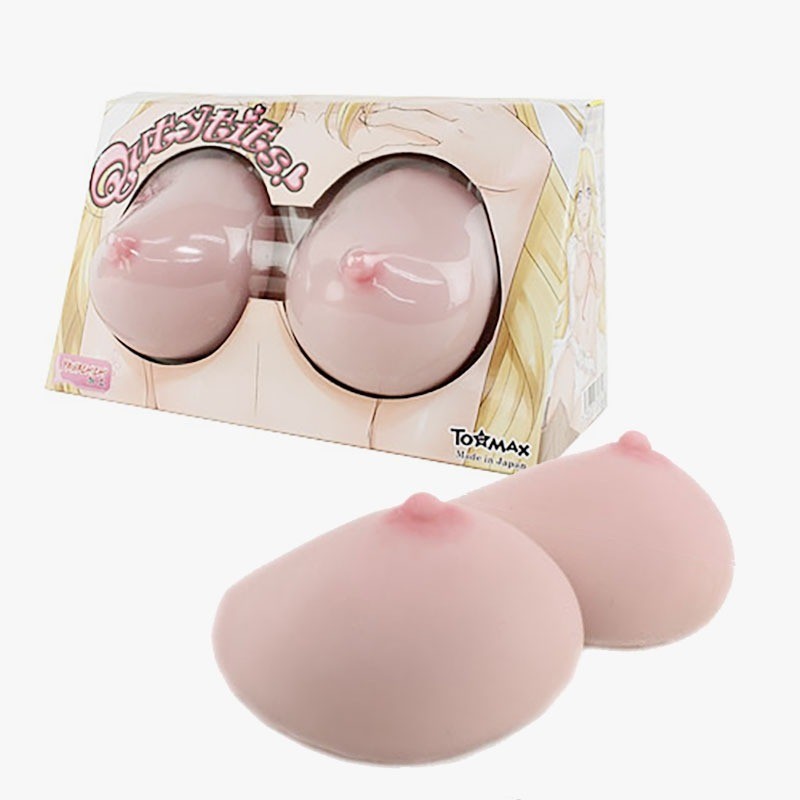 It would be a disgrace if we would not include this classic on this list, which shows the quality that the Quty Tits possess. This toy is a must-have for sex toy enthusiasts or anyone who loves boobs in general because of its C-Cup breasts and handy design. Additionally, this toy weighs only about 500 grams, making it lighter and more compact than other toys.
Made by Tomax, the Quty Tits has two breasts with equal weight distribution, weighing 250 grams each. The toy's tits are resting on a base plate sturdy enough that you can put it on your lap or any flat surface. Also, this design allows you to connect this tit sex toy with other toys, such as an inflatable sex doll or other onahole torsos.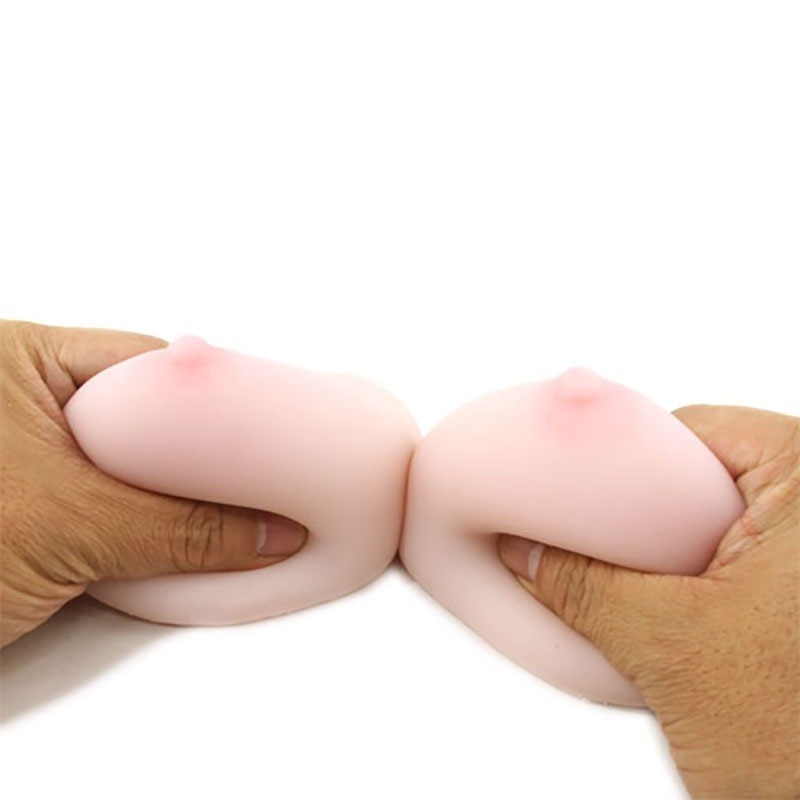 Experience a different sensation with the Quty Tits' outer skin at the back and a gel-like inner layer that makes up the composition of each tit. There is also an elastic layer surrounding the pink nipples, allowing you to stretch and squeeze it without tearing it apart. Instead of regular glue, these three layers have heat applied to them to have a strong connection.
Clean and store your boob pillow with these easy steps
Most of the boob pillows in this list have high-quality material that gives a different stimulation to your shaft but also requires regular cleaning. Excess liquids from your lubricants or body secretions could form in the toys and destroy the material. So here are some easy steps you could follow in cleaning your toys quickly:
1. Rinse with warm water
Warm water softens the crusts or any other liquids that might already harden on your toy's cleavages or other crevices. Alternatively, you could use running water from your tap and aim it on the parts of the sex toy that needs extra attention. Remember to not use boiling water as this generally melts the material of most tit sex toys, regardless of their roughness or hardness.
2. Prepare your cleaning mixture
Tit sex toys are not like your normal dishes, shoes or clothes that could are easily cleaned with brushes mixed with household soaps. This is because the chemical composition of most household soaps are too much for tit sex toys to handle. So to clean your toy, you could mix rubbing alcohol with warm water or any fleshlight bactericide.
The cleaning mixture should be a neutral bactericide without too much acidic content or abrasive ingredients. This is because materials in sex toys are highly sensitive and could negatively react to strong cleaning mixtures.
3. Dip your brush in the mixture
Once your cleaning mixture is ready, dip your brush so that the thistles would absorb the liquid, and the cleaning agent will reach even tiny pores in your sex toy. Make sure to dip and hold the brush underneath the liquid for a few seconds so that the thistles would soak it in.
4. Scrub the dirt and rinse the excess liquid away
After soaking your brush with your cleaning mixture, you can now gently scrub the dirt away from your sex toy. Thoroughly scrub your toy and then rinse it off with warm water again.
5. Dry in a cool place
The last step is to let your toy dry in a cool place. You could also wipe the toy with paper towels or a microfiber cloth before leaving it to dry.
Grab a boob pillow now!
You no longer have to use your bare hands and bedroom pillows to stimulate the soft squishy feeling of breasts. If you have fetishes on big jiggly breasts, then you should buy a boob pillow now. Not only will it relieve your stress, but it could also be your companion on your usual lonely nights.