Having an orgasm with bouncing titties is among the most famous sexual fantasies of males. If this is also your fantasy, you can use toys with amazing tits to do the job! With toys, you can customize and choose the tits you want, whether they have pink nipples, large areolas, or small but firm sides.
Thanks to the versatility of the material of tit sex toys, you can now reach realistic sensations with toys. Although these toys might cost you a lot, the experience is worth it.
Table of Contents
Reaching Orgasm with Realistic Bouncing Titties
Thanks to porn, people are exploring other ways to achieve sexual pleasure. Many porn studios promote variety, which is important in sex so that partners can keep things fun. That is why massaging your shaft with bouncing titties is great!
However, not all sexual partners have a pair of titties that fit the fantasies of many males. Also, some of them dislike the feeling of having their breasts fondled or penetrated by your manhood. Other females are not fond of having their titties manhandled because of health reasons and the risk of developing breast cancer.
That is why you could use toys with realistic details similar to human titties! Manufacturers created these toys with cutting-edge technology so that you would have trouble finding the difference between the two. Here are some exciting things to look forward to with tit sex toys.
Smooth titfucks and paizuri
The sensation of titfucks, also known as paizuri, gives excellent sexual satisfaction to men because of the combination of soft skin and the firm texture of perky tits. Pornstars and hentai characters generally have above B cup size, so they have no difficulty giving the best titfucks to men.
If titfucks are among your sexual fantasy, then massaging your shaft with a sex toy will drive you wild. This is because most of these toys are made of TPE, which has the same texture as soft perky tits from your celebrity or pornstar crushes.
Add lubricants and oil the tits up for more stimulation
There are some females who dislike oiling up their breasts because of the sticky feeling they will get. Luckily, with toys, you can put as much lubricant as you want for a sensual titfuck. With these toys, you can oil up the cleavage of the toy.
Whenever you feel freaky, you can oil up everything from the nipples down to the cleavage of the toy. Putting lubricant on your toy increases the stimulation of your shaft. Also, doing so could get a tighter squeeze when massaging your manhood to orgasm.
Paint the titties with your load
With sex toys, you can shoot your load on the breasts without worrying about a slap in the face. Most girls dislike feeling something sticky in their chest, especially semen.
However, you must clean the toy thoroughly after shooting your load on its tits. Because if you do not, your semen will harden, and it will be tough to clean after some time. But, thanks to the material of these toys, you could easily clean semen and other excess liquid without going through laundry shops or other tiring processes.
Reach orgasm with these bouncing titties:
1. Slut Angel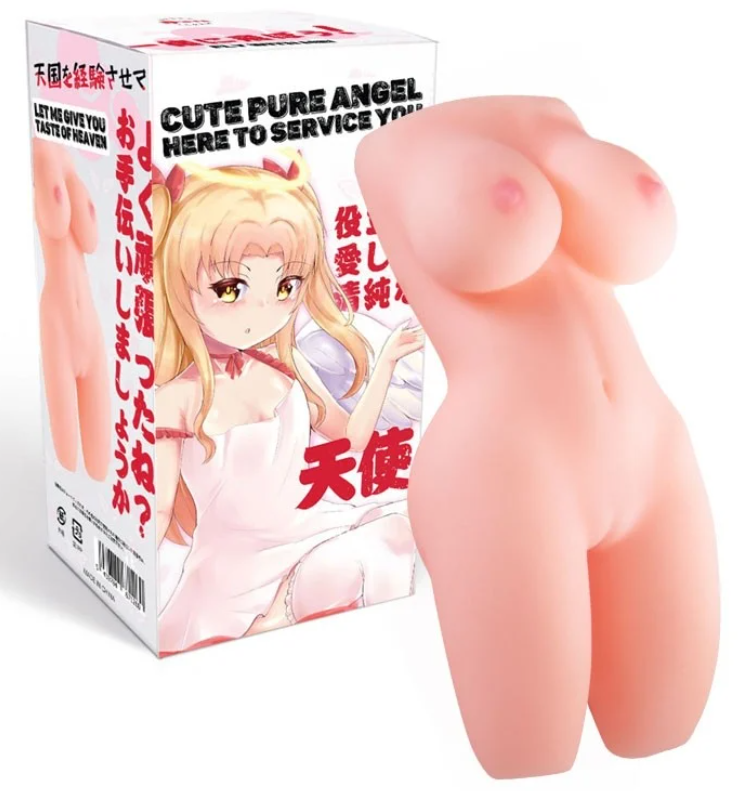 XTC Japan has again released a toy that is beloved by many. On the packaging, the Slut Angel features a heavenly body with curves and sexual nature similar to a succubus. Additionally, this toy features easy-to-grip angles from its torso, so you could go crazy while massaging your shaft in between this toy's titties.
If you have sexual fantasies involving perky tits, you will fall in love with the Slut Angel, a mini sex doll with thighs, a torso, and squishy breasts. What sets this sex doll from other toys is the B-Cup breasts and pink nipples. With titties that size, you could put plenty of lube and slide your shaft between them until you reach orgasm.
Additionally, this sex toy only has 500 grams so you can carry it around. Also, it has TPE material which makes it compatible with different lubricants and skin types.
2. Real Body 3D Anna Kiljan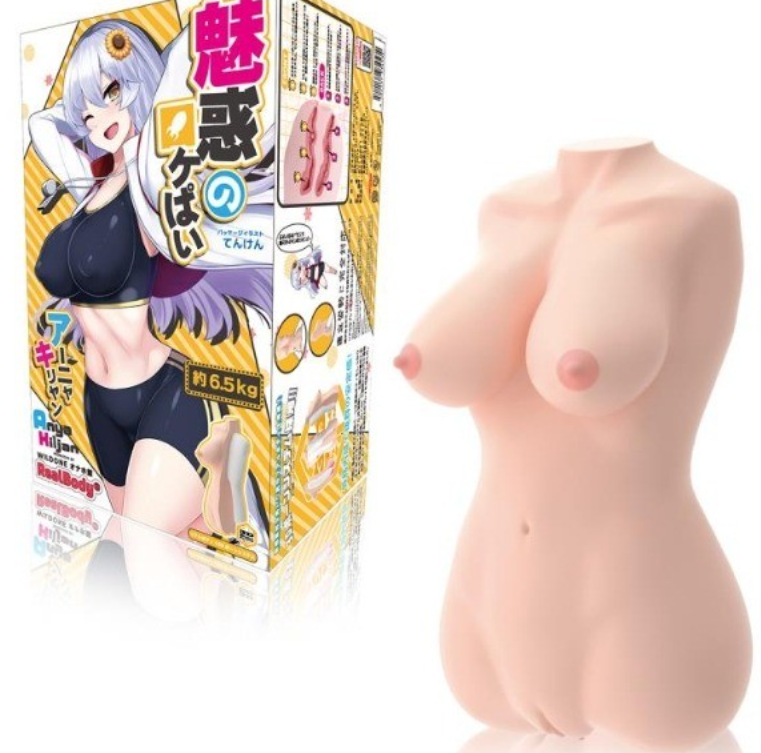 From the famous SSI Japan's Real Body line, the 3D Anna Kiljan features a sex torso that only weighs 6.5 kgs, with plump titties ready to get fucked. On the packaging, you would see an athletic Anna Kiljan, a gray-haired woman with voluptuous breasts bursting out of her sports bra. You could also see her curves perfectly lined up for you to grip unto them while you are fucking her titties.
SSI Japan added realism to Anna Kiljan thanks to its multi-layered design. Its outer skin has TPE so that it feels soft to the touch. The inner part of the breasts has silicone material so that it has a firm texture and good elasticity. Thanks to these properties, you can squeeze the titties of the Anna Kiljan tightly together while titfucking it with many lubricants.
3. Pururun Blue Vein Oppai 2200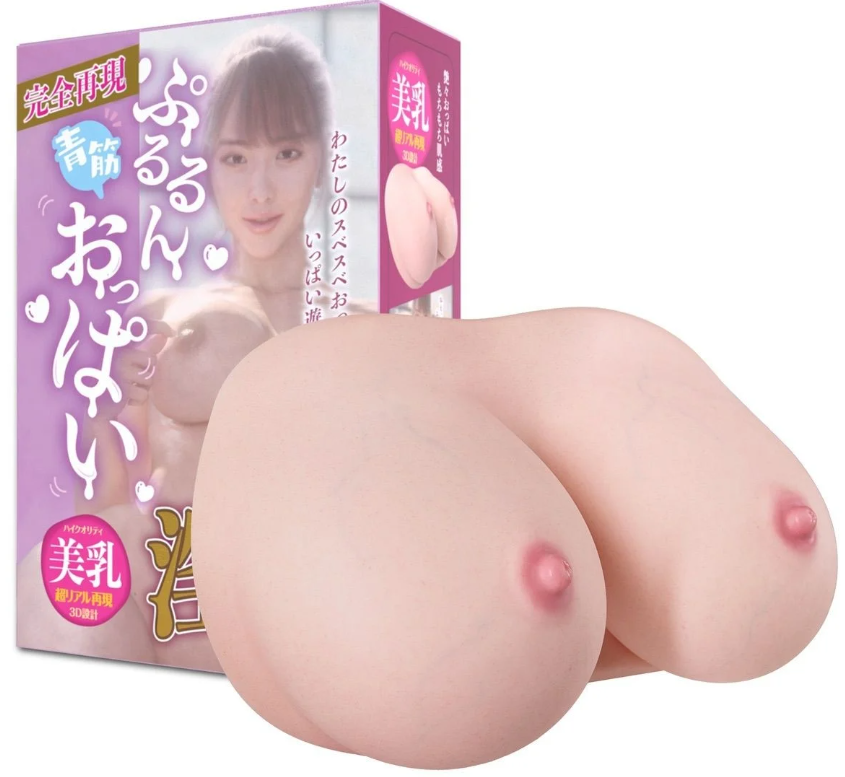 If you are looking for sex toys exclusively for titfucking, the Pururun Blue Vein Oppai 2200 might be what you need! This sex toy highlights its realistic detail by letting you experience soft skin and firm breasts thanks to its high-quality material. The TPE material is similar to the feeling you get when squeezing natural perky titties from your wildest fantasies.
As a cherry on top, there are two soft pink and firm nipples waiting for you to play with them. You could pull these nipples while massaging or squeezing the breasts to get you hard and ready for an amazing titfuck session. Also, the big cleavage of this toy could fit different
shaft sizes so you could have lots of space to massage your manhood.
With a few drops of lubricant, you could have a different paizuri experience because this toy is firmer than other tit sex toys. Additionally, you could spray your load all over this toy's titties because of the 170 mm wide chest. It also weighs 2,250 grams, making it easy for you to carry this toy around and store it in any compartment.
4. Kiwami Namachichi Fantasy 5kg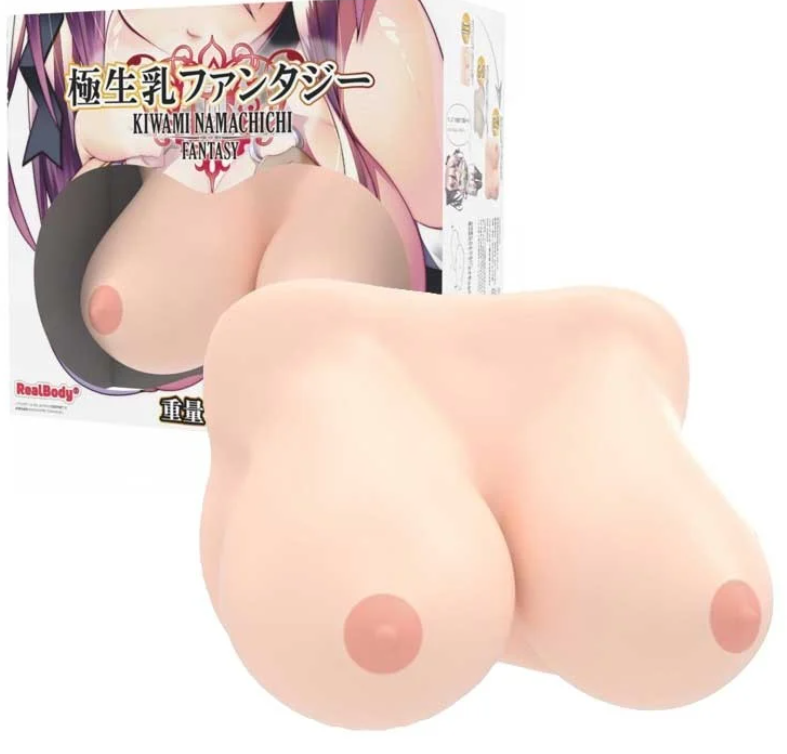 SSI has released another tit sex toy that became a fan favorite because of the firm and perky titties that this toy has. If you are among those who fantasize about big anime boobs that have smooth skin and pink nipples, then the Kiwami Namachichi Fantasy might be for you! This toy weighs 5kg, and you can feel the tremendous pressure of two voluptuous breasts when you are massaging your shaft in between them.
You could use the Kiwami Namachichi Fantasy 5kg for titfucking and motorboating, and it offers tons of pleasurability to your shaft. This tit sex toy has firm breasts that will give you further stimulation compared to regular masturbation. With this toy, say goodbye to boring titfucks and say hello to a mind-blowing experience that will leave you blowing your load within minutes.
This amazing sex oy has two layers. The outer layer features a soft silky skin made of TPE that envelops the inner layer of firm breasts made of silicone. You can put your face, junk, or hands, caress the outer layer, and get aroused. For further stimulation, the inner layer has a jelly silicone that makes it easy for the titties to bounce and jiggle, similar to real titties.
5. Horny Bunny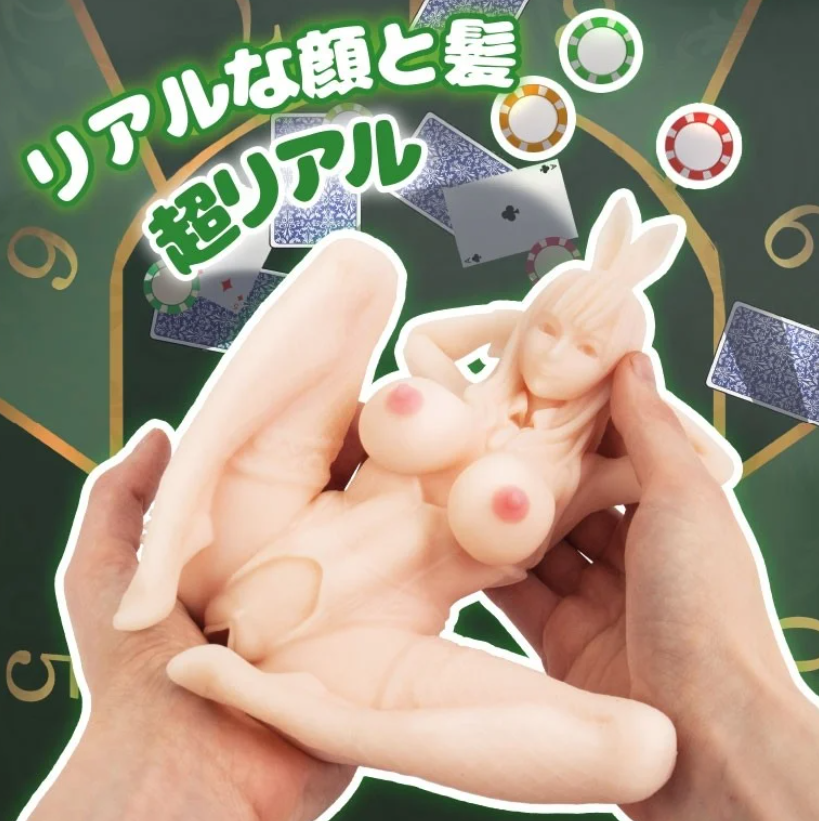 As the name implies, this sex toy will leave your sexual cravings satisfied with multiple rounds of pleasure thanks to its realistic titties in a compact position. Thanks to the Horny Bunny's design, you would feel a titfuck as if you were massaging your shaft inside a pussy. Also, you could feel good pressure when stroking your manhood thanks to the toy's weight.
With 775 grams of TPE material and a curvy design, the Horny Bunny is one of the best tit sex toys available online. Even though the cleavage is smaller than other toys, the Horny Bunny could satisfy you. The breasts of this toy have a firm texture similar to hands gripping your shaft, which offers intense pleasure when you pair it with a good lubricant.
If you are tired of the Horny Bunny's bouncing titties, this toy also has a vaginal hole you could use to stroke your shaft. You could grip unto her curvy waists and massage your manhood with either the Bunny's pussy or firm titties. Whatever your preference is, the intricate details and excellent sensation that this toy offers will surely satisfy you!
Get your own bouncing titties toy now!
You should try buying your first sex toy with nice titties now. So that the next time you have fantasies of massaging your shaft against soft yet perky titties, you could simply grab the toy and have fun with it.
If you already have your own toy, consider trying out the toys in the list above. Trying out these toys might reignite your love for bouncing titties.