Table of Contents
Many wonder what the best water based lube feels like when masturbating. If you also have the same question, the answer is that you will get a better experience with it than doing it bare-handed. Additionally, lubes are now widely available, and you can get these water based lubricants from almost anywhere, from groceries to your general merchandise stores.
Is masturbating with the best water based lube better?
Almost all males learned to masturbate using bare hands, which offers a basic sensation to you. If you want a better experience, you could try applying lubricants to your hands. By doing so, you are reducing the friction between your hands and your junk.
Also, water based lubricants give you faster-stroking speed when masturbating compared to using only bare hands. Also, it lets you intensely massage the tip of your manhood so you can have intense orgasms. Of course, you could also use the best water based lubes in sex toys, such as pocket pussies and fleshlight, to reach even more incredible orgasms.
What to look for in the best water based lube?
Choosing and buying a water lubricatnt for sex toyx could be one of the most cumbersome tasks because of the wide availability of choices. To get your money's worth, here are the things you should consider before buying a lubricant from online sex toy stores, pharmacies, or grocery stores.
Quantity
Most of the time, lubricants cost more than your regular pack of groceries, so you want to have a good quantity and buy a bottle with the correct size. There are also brands of water based lubricants that have already begun selling their product in small bottles by telling people that even if it is small, it has high quality. When you need to choose between quality or quantity, choose the latter.
It is essential to choose water based lubricant with a good quantity because, let's face it, the formulation for water-based lubricants is almost similar. So if you simply want to experience how lubricants would feel when masturbating, you should buy a bottle in good quantity. Choosing quantity over quality also lets you have more long masturbation sessions.
Ingredients
You must know what is inside a bottle or tube of lubricant before applying it on your hand and stroking it to your penis. Generally, the best water based lube has a solvent and thickener that has durable consistency. With a few drops of a water based lubricant, you could masturbate for hours.
Lubricants are an excellent way to level up the masturbation experience, but similar to how we are conscious of the food we eat, you should also be wary of the lubricant's composition. An excellent way to check the ingredients is to apply first on your hand and rub them for a few minutes before applying them on your manhood. If your skin does not have an extreme reaction to it, then you can go ahead and use it.
Ensuring that your water based lubes has the right ingredients lets you maximize the money you spend. With high-quality components and materials, you could improve your masturbation experience in a safe and pleasurable manner.
Manufacturer
Many brands of water based lubricants have an industry-grade production line from manufacturers. However, there is also an abundance of counterfeits available. These counterfeits are almost identical, and you could not spot the difference in hindsight. Additionally, both customers and distributors are susceptible to buying counterfeits.
That is why it is best to check the manufacturer's seal before buying a bottle of best water lubricant. Take your time with your purchase simply because the bottle's price is lower than other brands.
Choose your best water based lube from this list!
1. TYO 360ml lubricant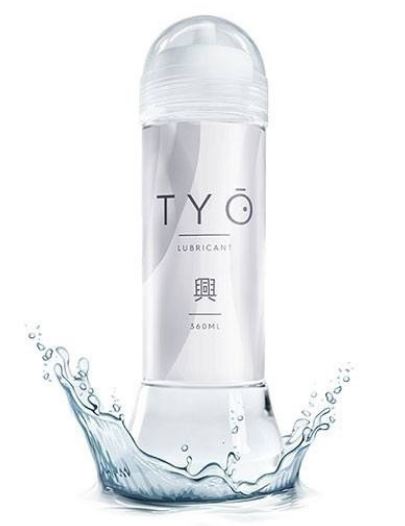 This water-based lubricant is considered one of the best for fleshlights because of the massive number of satisfied customers. The TYO lubricant 360ml has a formulation that allows a smooth and slippery liquid to stick to your hand without sacrificing the stimulation you need. This lubricant is also tasteless, odorless, and harmless to the skin, and you will not have to smell unpleasant odors once it dries up after you masturbate.
Additionally, even if the TYO lubricant comes in a 360ml bottle, it could still last longer than a giant bottle from other brands. You could use it for many more sessions because the lubricant has a thick viscosity but does not sacrifice the pleasurable feeling. Even though it is wide, you could easily wash it off with water or any neutral cleaning mixture you use.
Using the TYO lubricant is also easy because there is a nozzle at the end that secretes the liquid wherever you point it. You can apply it directly on your manhood or hand, so you can rub it a few times before masturbating. With this nozzle, you could avoid spilling the lubricant on other surfaces.
2. Tomax INSOMNIA Lubricant 360ml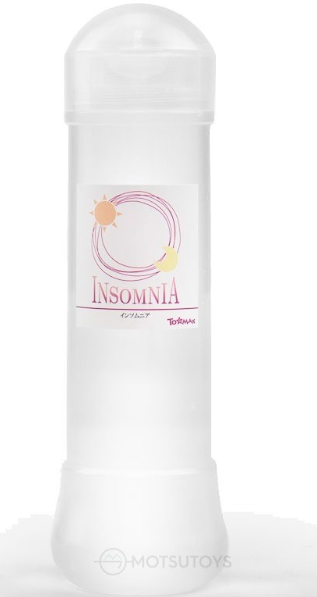 Are you looking for the right balance between thick and runny lubricants? You should try Tomax INSOMNIA Lubricant. This brand is for those who cannot sleep at night and need a little relief to calm them down. With this lubricant, you could have intense masturbation to get good sleep, but don't forget to clean up, or it will be sticky when you wake up.
This water based lubricant features a lower viscosity level, so you can feel better stimulation when stroking at whichever speed you want. Tomax designed it this way so you would not be overwhelmed with a gel-like texture and still feel the runny sensation of the liquid on your hands while masturbating. TOMAX formulated this lubricant to have a consistency that stays longer than other lubricants.
With a few drops of TOMAX, you can already masturbate for hours, and you do not have to squeeze much out of the bottle. So if you want a lubricant that you can use for long periods, try this one! You could get your money's worth on a pleasurable masturbation experience.
3. Moisty Plus Lotion 200ml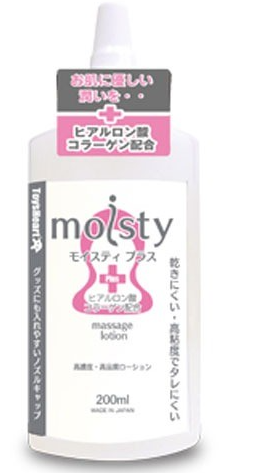 If you are into thick water-based lubricants, Moisty Plus Lotion is at the top of the list. The consistency is similar to that of a gel and does not dry quickly. With this lubricant, you can grip and stroke your manhood fast to create a realistic feeling of thrusting inside a woman's pussy. Although this bottle only holds 200ml, each drop is enough to satisfy you for long hours of masturbation.
Even though this lubricant is thick, it has a slippery texture compared to other thick lubricants. These two properties make this lubricant a go-to for people who love Japanese brands and Western brands of lubricants because it creates a more realistic feeling. Additionally, a bottle of Moisty lotion has a spout that makes it easy to apply lubricants on your hands or directly on your manhood.
The Moisty Plus Lotion is easy-to-wash and contains ingredients that are nontoxic to the skin. Like most water-based lubricants, the Moisty is odorless and tasteless. If by accident or by curiosity, you ingested a small portion of Moisty Plus Lotion, you can rest easy because it will not upset your stomach nor make you sick.
4. KY Gel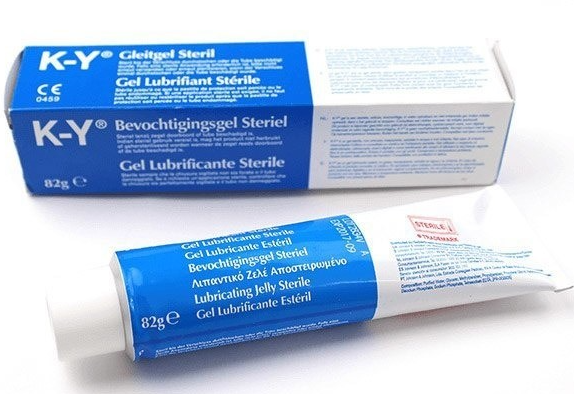 People fond of masturbation and sex have probably seen the brand KY at one point in their lives. The brand has become a consistent name for lubricants, and its KY Gel is suitable for people suffering from vaginal dryness or menopause. Thanks to the KY Gel's thick consistency and viscosity, you can enjoy smooth and friction-free masturbation.
Whether you are up for a long session or random quick ones to help you get to sleep, the KY Gel could help you. This lubricant is safe and reliable and has been the doctor's recommendation for many years. Indeed, KY Gel also had a role in medicine and helped hospitals and clinics to conduct internal operations.
The KY Gel's water based lube formula is fat-free, transparent, non-itch, and water-soluble. Its main ingredients are aqua and glycerine, which are neutral on the human skin.
5. HonkiJiru White – White lubricant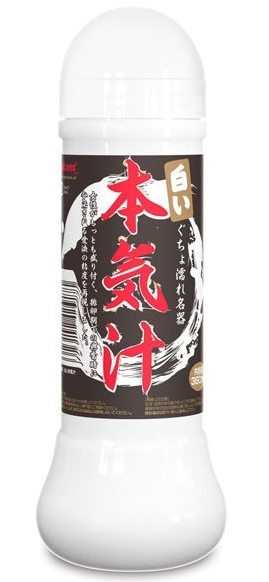 Most lubricants have a transparent color, but the HonkiJiru White differs from the rest. It has a white color with moderate viscosity. It looks like liquid glue for people unfamiliar with this lubricant, but your masturbation experience will be different once you feel it.
The HonkiJiru White is odorless and does not dry out quickly, even if you only use a few drops. Thanks to its properties, this Japanese lubricant is a good counterpart of many famous European water based lubricants. With this lubricant, you can masturbate with your hands or with sex toys.
You should try this if you want an excellent Japanese lubricant with a thicker consistency but a mild texture, similar to many European lubricants. You can even combine it with a few drops of water to make the consistency slippery while masturbating.
Experience Friction-Free Masturbation with the best water-based lube
So the next time you think of masturbating with your hands or sex toys, you should use water based lubricants. Not only do lubricants improve your stimulation, but they also let you enjoy it safely. Without lubricants, you risk straining your hands and wrists due to overexertion, or worse, you could have the "Death Grip Syndrome." If you have this condition, it will be hard for you to reach orgasm because your manhood has become used to the feeling of your hand, and it does not experience enough stimulation anymore.