Table of Contents
When visiting different sites, you see ads for other genres, such as sex simulator games or famous songs. Chances are, you also wanted to try out these games and see what is interesting. After all, who wouldn't want to try out games that combine erotic scenes and good character storylines? 
What is the difference between Sex Simulator games from porn videos?
You might be wondering, why not watch porn instead of playing a game since you would also get hard and jerk off to a few scenes? Well, porn videos could not give you the interaction that sex games simulators offer, even if you are watching point-of-view or gonzo porn. Aside from the different levels of interaction that games provide, some elements are not present in porn videos.
Animation
Similar to hentai, sex games use animated characters voiced by different actors and actresses, unlike in porn, where you often see the real bodies of actors. Generally, sex scenes from these games are individual images, frames, or drawings sequenced together, like in hentai films. However, some sex simulator games use snippets or clips from porn videos and animate them as cutscenes for the game.
Sex simulator games reward system
Porn videos generally have one theme only: actors having sex in different ways for an audience. Most of these videos are free, but some studios market their videos as "premium" and more professionally produced than the rest so they can sell them. As the views increase, porn studios release more videos and make compilations with "bonus" scenes so that people can spend more hours watching them.
But in games, you can explore different activities or "quests," and your reward would be the sex scenes or some progress with the characters in-game. With this reward system, the game feeds your interest and curiosity instead of simply taking away your time or giving you free videos that generally end the same way.
Some best sex simulator games also give monetary rewards or in-game currencies for players after reaching a certain level, and they could use these rewards to help them have the edge over the challenges they face in the game. These rewards incentivize the users to stay and play for longer for hotter scenes or unlock more characters.
Different Storylines
In sex games simulators, you can unlock and view different storylines with the same characters. Do you have instances before when you are watching a porn video, wondering what would happen if the actress did this or if the setting was different? In games, you can see other possible outcomes for the characters you are playing with.
Check out our top 5 sex simulator games that you should try!
It would be best if you didn't waste your time on games with repetitive content and easy mechanics in many different online games. We compiled a list of games worth your time and will surely get your interest as you play on.
These best sex simulator games are playable on different computer versions and do not have strict technical requirements. You could play these games even with a standard laptop or your old PC!
1. Treasure of Nadia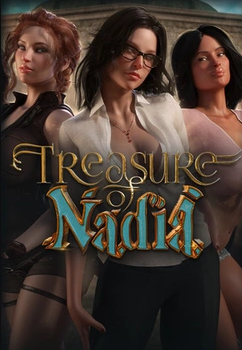 Treasure of Nadia is a game released by NLT Media, a game studio with over 30 years of gaming industry experience producing different genres of games. This game is a favorite, with over a hundred hours of gameplay and interesting storylines. Featuring plenty of quality cinematic elements and a fascinating puzzle-like story, this game is a true gem online and has fantastic porn cinematics.
In the game, you will have two main goals: to fill the void of your recently deceased missing father and to become a famous treasure hunter, with your treasure being a beautiful and lustful woman. Along the way, you'll meet 12 sexy women, and you could explore different storylines or opportunities to seduce them and unlock their sex scenes.
This sex game simulator is very interesting because of the high-quality porn scenes with smooth animation and excellent rendering of famous real-world locations as the setting for your dates and interactions with the characters. Once inside the game, you could feel an "open virtual world" where you get to sleep with beautiful women.
One significant drawback you will encounter in this game is the point-and-click system which is reminiscent of the developer's old coding days thirty years ago.
2. A Wife and Mother
Developed in Ren'Py by Lust & Passion, this game features the importance of your choices to make progress. This game's story revolves around a happily married middle-aged mother with a son and a daughter. When her husband gets a new job offer in a bigger city full of people with high libido, the family decides to move and start different sexual adventures.
Similar to The Sims, you could create different choices for your character that would affect the family dynamic and eventually change the story and cutscenes you would see.
The game does not offer hours of playability, but it could arouse you and get you hard enough to finish the job. Also, it focuses on the mother and how she uses her sex adventures to adapt to the new life in the big city. Try reading different playing guides for this game if you want to spoil yourself and see different endings for the mother.
3. City of Broken Dreamers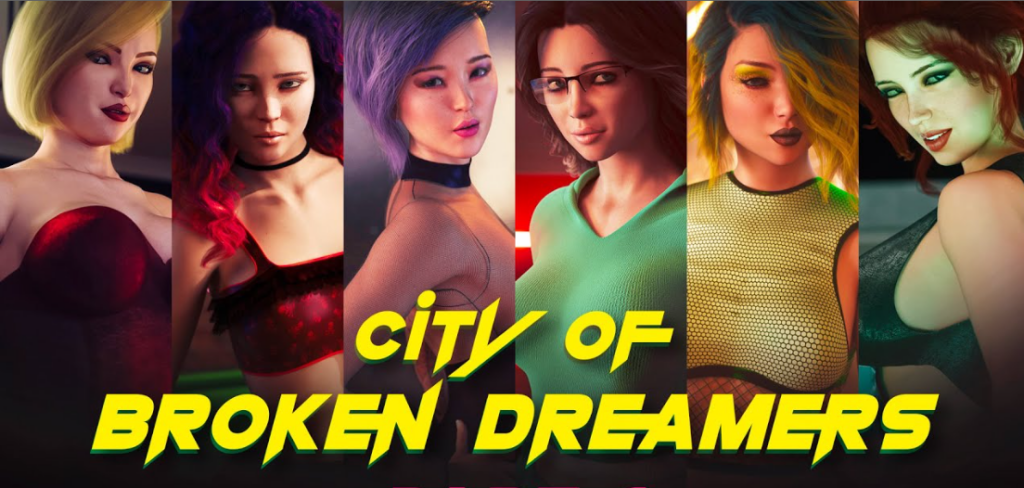 Like A Wife and Mother, the City of Broken Dreamers features a visual novel approach. However, this game from PhillyGames features a different take on sex in the city.
The game's main setting is in the bustling city of Los Angeles in 2042. This year, Los Angeles is no longer a federal utopia but a town run by rich corporations and elites. As you explore the city, you will see many futuristic infrastructures that house many people's greed.
You'll play a mercenary in a city full of people living in blissful ignorance of the rich's excesses or the poor's plight. To survive, you need to use your wits to become better than the politicians who are less powerful than executives and police who have less power than corporate mercenaries.
The story starts with a young girl who is significant to the city. Elsewhere in the city, a young girl is about to become the center of a conflict that could tear the city apart. Along the way, you will encounter allies and enemies, others like you who have suffered under harsh conditions in a town and been forgotten.
In this game, you can customize your characters, choose who you will trust, and show the world who you can afford to be.
Compared to the rest of the sex simulator games, this may seem like a strange action, but you'll be amazed by the thrilling story.
4. Being a DIK

Many people consider this to be one of the best sex simulator games of all time. Being a DIK is from a developer named DrPinkCake, and with this game, you'll get the tastiest, pinkest-looking cakes you have ever seen.
With a fantastic story, Being a Dik is a high-quality visual novel. Many hot young women and MILFS are available in this game to delight you.
In this sex simulator game, a young man from a low-income family moves away from his widowed father and his summer love to attend college at Burgmeister & Royce. This game follows an incoming first-year college student who discovers a new world filled with conflict, alcohol, drugs, and sex when he joins the up-and-coming Delta Iota Kappa fraternity.
The graphics and animations are fascinating and comparable to Treasure of Nadia. Once you see one of the first sex scenes, you can quickly get hooked on finishing the story of this game.
5. Milfy City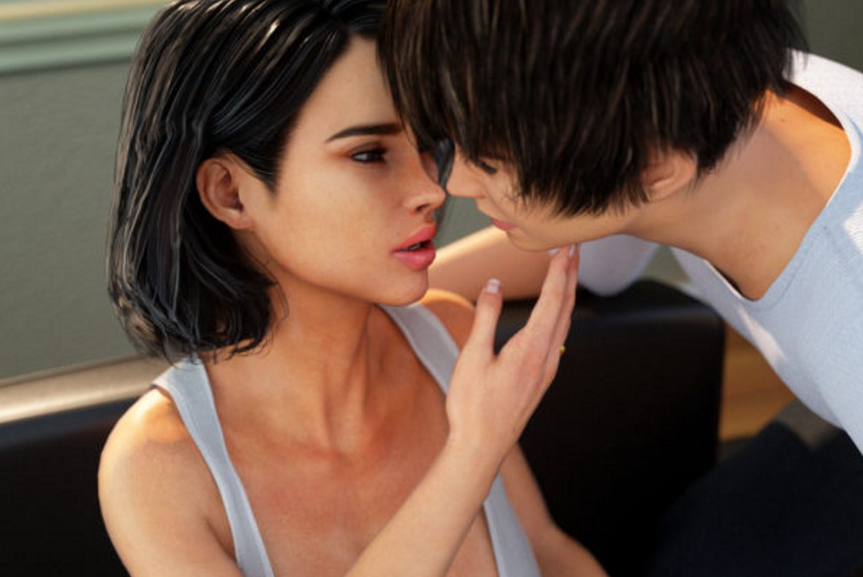 Two years ago, this game received so much hype from different porn game enthusiasts. Still, over time the game has lost some of the frequent players because of the unnecessary app updates that the developers at ICSTOR offered. Although this sex game has a few glitches and bugs, its sex scenes made it worth being on this list.
The game Milfy City is perfect for those looking for a dynamic story with an immersive journey. The sex scenes are delicious and full of energy and sensuality, unlike the usual moan-and-groan animations from other games. In these scenes, you will get your fill of beautiful and sexy women who are freakishly good at sex after you unlock their mysterious storylines.
In Milfy City, you will be in the shoes of a student who finds himself in the school therapist's office after a humiliating moment with another teacher. As he plots his revenge, he will befriend a lot of tremendous MILFS and hot mature chicks who have good sex scenes thanks to the game's realistic image rendering and animation.
Hop onto your computer and play sex games worth trying!
So, what are you waiting for? Try playing the sex simulator game of your own choice now! You could also play these games with high-quality sex toys for the ultimate sex simulator gaming experience. And if you're not interested in games, be sure to check out our offer on sex doll torso.
Check Also: How to have hands free orgasm.