People with a foot fetish can now masturbate to women's feet using a Foot Masturbator. It is now possible because different manufacturers now offer this. A Foot Masturbator is similar to a woman's feet with varying ankles, toes, and colors.
Known popularly as the "Vajankle," the Foot Masturbator appeals to people who have a sexual desire for women's feet. Specifically, it is a feet-molded fleshlight with an ankle as its handle. Furthermore, the Foot Masturbator could have foot accessories and customizations such as nail polishes and anklets.
The cost of a Foot Masturbator ranges from 100 up to 200 dollars. Although it might be costly, the purchase would be worth it. For example, if you have a sexual desire for women's feet or want to explore, you should pay for it.
What is a Foot Masturbator?
As the name suggests, a sex toy designed after a human foot. Like other fleshlights, it has a tight opening hole. Also, some brands have a Foot Masturbator with a valve that could collect your semen if you ejaculate inside.
Many manufacturers released a Foot Masturbator using different names and customizations. Generally, these are fleshlight designed after women's feet and made from elastic silicone. If you imagine an actual human foot sculpted with an opening similar to a vagina, you will be disappointed.
Heavily appealing to those with foot fetishes, these Masturbators is a near-realistic copy of a human foot. Also, manufacturers molded a vagina into the soles, ankles, or middle of the toes to cater to different people. Due to many available choices of a Foot Masturbator, you can easily have a footjob on your own. Also, you can satisfy your fetish without looking for women interested in helping you with your foot fetish.
Like other fleshlights, there are different colors available to a Foot Masturbator. Usually, the human skin colors serve as the inspiration for the colors of a Foot Masturbator. Similarly, you could also choose a different color for the toes to fit your preferences.
Currently, no manufacturers are producing Foot masturbators based on the right foot. All foot fleshlight has an orientation towards the left foot. However, you can still satisfy your foot fetish by ordering two pairs of silicone feet regardless of your preference.
Foot Masturbators are compatible with water-based lubricants. The silicone material does not significantly affect people with skin allergies or have sensitive skin on their genitals. Foot fetishists can safely pleasure themselves using this whenever they want.
Top 3 Foot Masturbators
1. Beautiful Legs- Nakadashi Life

First on the list is Nakadashi Life Beautiful Legs which features a whole female lower body with two holes: the vagina and the anus. It has a total leg length of 90 cm and a foot length of 18 cm.
You can see and massage its feet while pleasuring yourself with any of its multi-textured holes. Its vaginal cavity has a tight tunnel with two cervixes that can penetrate if your shaft is long enough. You can try the anal hole filled with beads and ridges if you want a tighter sensation. These parts will go tighter as you go deep.
This Foot Masturbator is a complete package. You can use its pair of feet for a footjob, or you can pleasure yourself using two of its holes for penetration. Having the Nakadashi Life Beautiful Legs as your portable foot masturbator will make you want to masturbate frequently.

2. Puni Ana Kahanshin DX Lower Body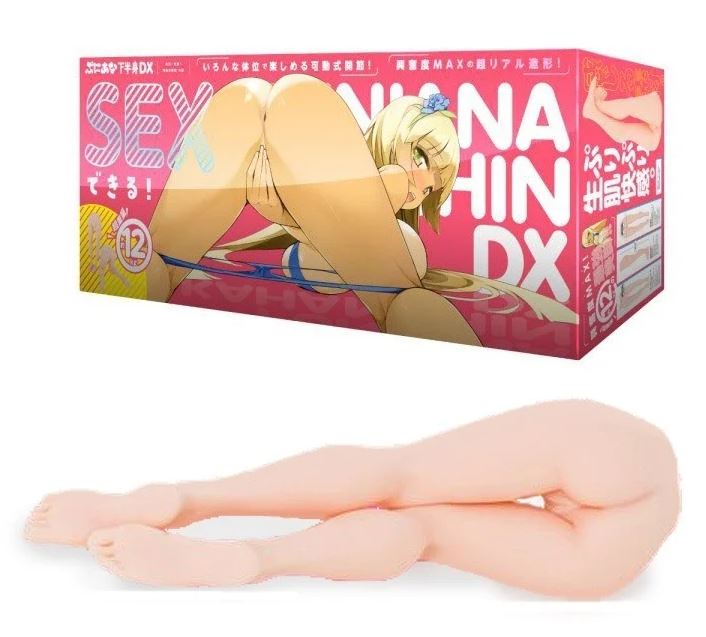 Masturbate with Puni Ana's whole Lower Body, which features a realistic vagina. It has a labia that mimics the real thing and is tight enough to make you finish within minutes.
Applying lubricant to Puni Ana while masturbating will give you softer textures. If you want to stretch the vagina, you could push deeper into tighter ridges and curves in its vaginal tunnel. You can thrust deeper as you reach into the tunnel's simulation spot. This spot will give orgasmic sensations to the tip of your penis.
Puni Ana's Lower Body has elastic silicone material that feels like natural human skin. It can be used even by people with skin allergies or sensitive skin on their penises. Each position could also offer a different feeling for your penis when using Puni Ana's Lower Body.
If you want a tighter hole to penetrate, you can try using Puni Ana's quadruple gate anus. The anus features four different textures as you go deeper into the anus.
3. BESTOYARD Foot Masturbator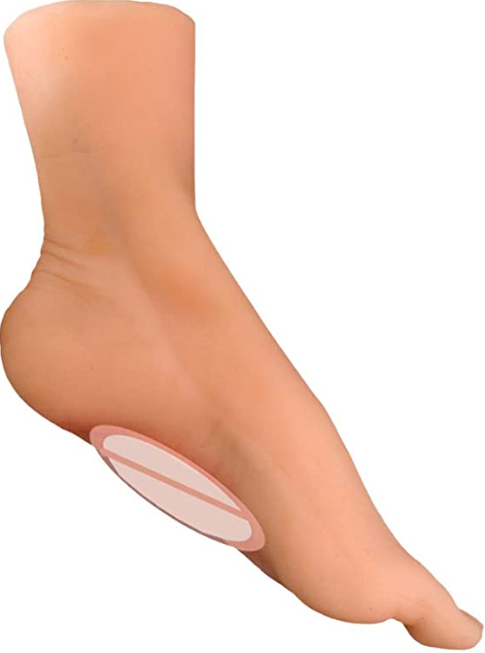 The Bestoyard "Foot Masturbator" features a silicone ankle with a vaginal opening at the bottom of the foot. With each thrust, you would feel its 3D texture and narrow tunnel that will squeeze at your penis.
Using water-based lubricants inside Bestoyard's Foot Masturbator is a great way to pleasure yourselves compared to using a dry one. Your fleshlight would be in good condition and prevent you from causing rough friction to your genitals and injuring yourself. After using lubricants, you would feel a vacuum sensation and a snug fit of your fleshlight.
How is a Foot Masturbator different from other fleshlights?
Women's parts and sexual fetishes are inspirations of many fleshlights, and Foot Masturbator is among the most popular. On the other hand, the Foot Masturbator has healthy competition from manufacturers. Unlike other fleshlights dominated by a handful of brands and manufacturers, Each manufacturer offers different takes on the fleshlight to help customers have a pleasurable footjob.
Many fleshlights do not have room for customizations. However, a Foot Masturbator is to be customized by its users. You can choose to have the foot with a colored set of toenails. For instance, you can have it processed for pedicures and different toe treatments. Imagination would be your limitation when it comes to Foot Masturbators.
After you have your pick of a Foot Masturbator, you can start satisfying your fetish quickly. Make sure to use it in a place that is safe and private. These toys are water-resistant. You can even bring them in the shower to have a wet adventure! On the other hand, you can use it alternatingly with other fleshlights to compare the texture and the sensation.
How do you clean it?
Ejaculating into a foot masturbator leaves grime and other dirt to accumulate into it. Cleaning it is easy because you can use water and any liquid soap that is not inflammatory to the skin. After washing it, dry it on a towel or in a corner that is not receiving direct sunlight.
Foot Masturbator: Is it Worth the Bucks?
Spending almost a hundred dollars on a Foot Masturbator is worth it! If you are willing to experience a unique sexual sensation, you should try it.
You can also satisfy your curiosity by inserting your penis into a fleshlight modeled after a foot. So, if you have a foot fetish, a Foot Masturbator is undoubtedly a value-for-money purchase. Try one now!