Having sex toys is all fun and games until someone sees them lying around in your room. Maybe your friend – or worse, your mom. Let's not even go there.
To make sure that you don't face this problem anytime soon, let's talk about how to store onahole in the best way possible. Spoiler ahead: Keeping it under your bed or inside your drawer isn't good enough. You need to be creative AND hygienic!
Why the Need to Store it Properly
Congratulations on owning your new favourite adult toy – the onahole! Trust us when we say that owning an onahole is truly one step closer to adulthood. And with adulthood comes responsibility. Isn't that right?
The most important thing a new onahole owner should know is where and how to onahole properly. However, this remains one of the less talked about topics when it comes to owning sex toys. Yes, using them is great – amazing even but if you don't know how to store onahole properly, then your pleasure of using them will be short-lived.
PRO TIP: The life span of the material is mainly dependent on the storage and not the usage.
Greatness and pleasure aside, storing a sex toy could be a pain in the ass (or front) if left unattended. Therefore, protecting it from unwanted external factors is a must. And keeping it away from the prying eyes of an unwanted audience is a need.
But hey, you are not alone. We got you!
In this blog post, we'll share how to store onahole like a pro.
What NOT to Do: Storing Sex Toy in its Original Packaging
Yes, you read that right! We know the packaging is cute and sometimes discreet enough, but you need to let that go. You can store the box separately but you need to find a new home for your onahole.
The onahole and almost all adult toys should be clean and dry at all times as it is prone to bacteria development. It can even draw airborne pollutants when wet so storing it under your pillow and on your bedside table openly is not advisable. You don't what to have infection, skin irritation, or even product malfunction on your next hot moment with your onahole, don't you?
You might have thought of these possible storage ideas, but what can go wrong? Let's break that down.
Original Packaging or Cardboard Box – Onaholes are made out of porous material. Storing it in a cardboard box can degrade your adult toy as it can be exposed to dust. The cardboard box will also soak up the oil and dry out the material. Can you imagine all the build-up material from possible airborne pollutants? Yikes!
Original Plastic Bag – In your experience, have you ever used the same plastic bag more than two times if you're packing food? Note: Plastic bag and not any washable container. We mean the original bag that comes directly from the manufacturing warehouse. You might be reusing plastic bags for environmental reasons and we commend you for that. But it's not the same with sex toys. Once you open the original plastic bag, it's hard to close it again. Moreover, using plastic is not sustainable since it easily rips open every time you use them.
Now, What's Hot? Think outside the box (and plastic)!
The best storage and sanitary solution for your adult toys are here! Store your pocket pussies and onaholes using an onahole bag or sack.
Onahole sacks are made from breathable and non-absorbent materials. In other words, this is ideal for keeping the moisture in your adult toy without having to worry about the possible exposure to airborne pollutants and dust. It's good to note as an adult toy owner that storage breathability is essential. Your onahole homes need to maintain the moisture of the material. Remember, the storage should allow the moisture to evaporate since humid or wet onaholes are prone to moulds and bacteria.
Onahole sack options come in 3 sizes ideal for pocket pussies and real life-size onaholes.
But first, how much storage space will you need?
Buying the ideal storage bag is easy. All you need to know is the measurement of the collection you have. You can also consider counting all the accessories you might need in addition to the toys which includes the lubricant, condoms, and cleaning materials if necessary. It's good to have some space ready for possible new additions to your collection. Go big or go home!
How to Store Onahole: Our Top Recommendations
KYO Toy Sack – Small
Keep it cute with the KYO Toy Sack – Small. This is ideal for your pocket pussies 30 centimeters long to 15 centimeters wide best kept inside your bag or bedside for easy access.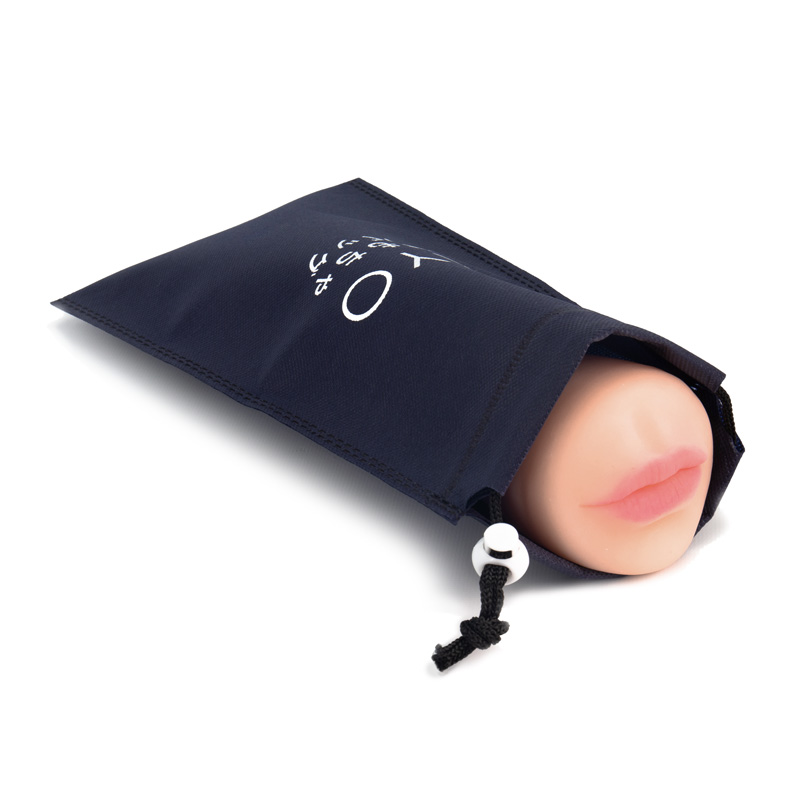 The material is made out of a breathable fabric mentioned earlier to keep the toy the right amount of moisture. Having a drawstring closure makes it safer than a zipper to keep your onahole safe from damage. There are no loose threads for this product since all the edges have been double-sealed!
It's not too big and not too small. The largest circumference of the onahole that you can fit is up to 30 centimeters. It can even sometimes leave an impression that this onahole is soft from the inside out.
KYO Toy Sack – Big
Go bigger and store your hip masturbators, sex doll torsos or mini sex dolls in perfect shape with extra large toy bags that will fit all the biggest toys that you have.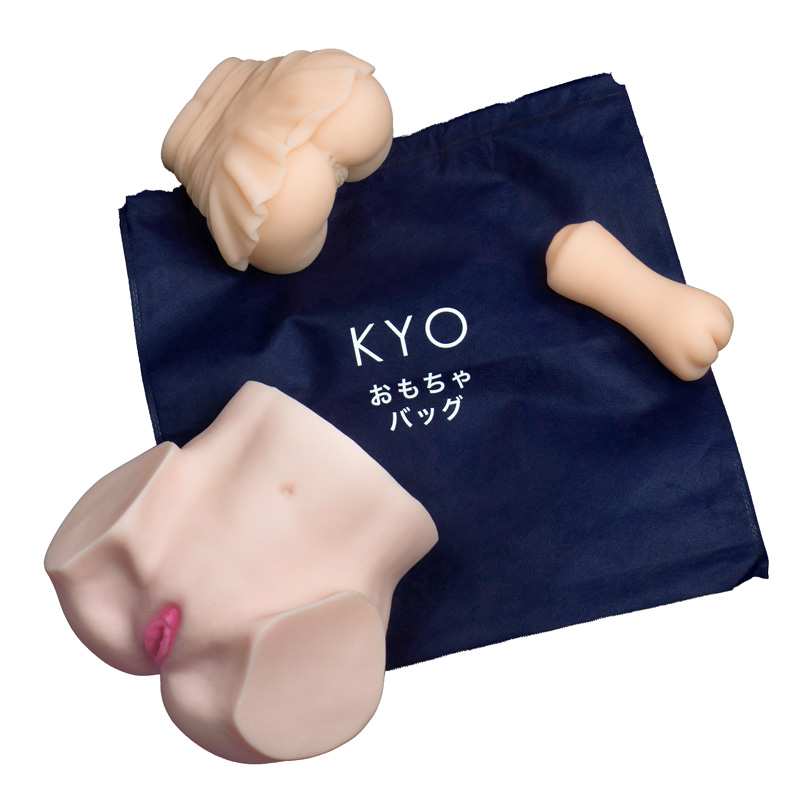 The same material is used with the small size and it also has a drawstring closure to keep your toys secure and 100% lint-free. Keep it big with the KYO Toy Sack – Big as it can accommodate 50×50 centimeters or 19.7×19.7 almost life-size toys. Some would prefer the bigger, so this one is way much better.
XTC Japan Toy Sack
Another great alternative to store your private toys in a subtle way is the XTC Japan Toy Sack.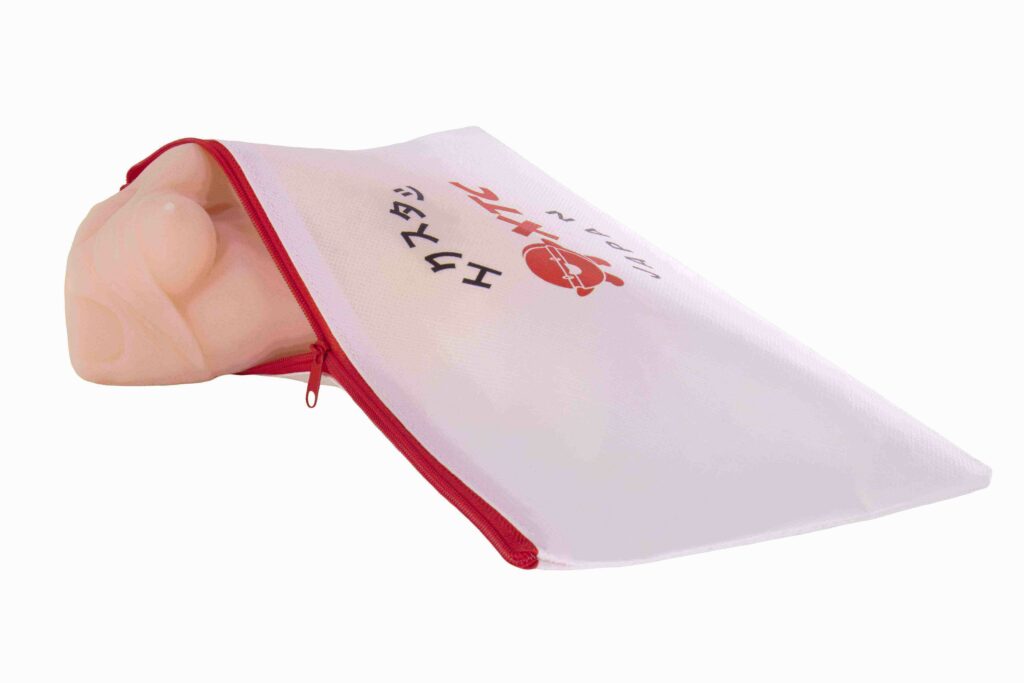 It might look like just your ordinary pouch, but don't be fooled. This sack has a special coating that prevents smudges and prevents dust exposure and hairs from your toys. Keep it private with 31.5 cm and 17.5 cm, but be careful with the zipper.
How to Hide your Onahole
Now that you know how to store onahole properly, let's go to the next step: hiding your onahole. Here are the best hiding spots for your onahole. Of course, assuming you've kept them inside your trusted onahole sack.
Shoebox
Just like how you won't discard your onahole box, don't throw away your shoebox just yet! Shoeboxes have been one of the most discreet storage for all sorts of things. From trinkets to random recipes, no one would suspect a thing if they see a shoebox under your bed or inside your closet.
Suitcase
Similar to a shoebox, a suitcase could also be foolproof storage for your favourite onahole. Almost everyone has one or two suitcases in their room. It's especially effective if you mix in a few piles of clothes or books inside your suitcase. But of course, make sure to empty out the insides of your suitcase when someone asks to borrow it!
Sock Drawer
Additionally, you can also try storing your onahole inside your sock drawer. But don't just place it as it is on top. Try wrapping it with a bigger sock or maybe even a scarf to be more conspicuous. This is a good place since the other socks inside the drawer could act as a cushion for your precious onahole.
Tissue Box
If you have a big enough tissue box that isn't too standoffish, then you might consider storing your toy here. Just make sure you have at least two tissue boxes in your room so that when you have a friend over, you can hand them the other tissue box. A tissue box is a good hiding place for three reasons. First, you can place it near your bed. Second, the tissue offers a soft protectiveness to your toy. And lastly, you don't have to worry about reaching for tissues after you used your onaholes. Three birds in one stone, right?
Specialized Sex Toy Storage Containers
If you want to be more careful, you can also store your onahole in a specialized case. This is definitely a bestseller for sex toy collectors who know how to treat their toys right. These containers can range from special organizer boxes with hidden drawers or even purses with locks. Talk about a good investment!
Add to Cart: Other Products you Might Need
Aside from all the storage options available from Motsu, you might want to check the following products to add to your collection:
First off, keep things wet and wild with this water-based lubricant that will keep you going for a long time. Best for onahole use, the unique Japanese-style recipe is ideal to keep you and your adult toy safe and sound – literally.
After that, go warm or hot. Who wouldn't love an almost lifelike experience with warm onaholes? Aside from learning how to store onahole, combine it with this warmer. Add this to your shopping list as the heating stick can warm up your adult toy. The warmer has a built-in thermostat that won't overheat and melt you and your onahole.
Lastly, is your onahole oily or sticky? Then that might mean that it's not properly cleaned. Maintenance powder reduces the stickiness of the onahole by creating a refined powder outside of the pocket pussy. This keeps dust and hair sticking to the surface and will definitely make you feel better.
Conclusion: How to Store Onahole Like A Pro
With all the things mentioned above, storage is an easy solution if the sex toys are always kept clean. You can always make things interesting as you try to explore with alternative solutions mentioned. Everything's good as long as you store them properly.
With great power comes great responsibility. Now, it is your responsibility to keep your onahole safe, secure and organized. It also doesn't hurt that it keeps your hideout neat as well!
In conclusion, we hope that all this offers you an idea or two to make your journey with your favorite toy a pleasurable one. Let's keep it fun AND safe, shall we?