With the rise of technology and digital devices, it did not take long before an automatic stroker became available for men. These sex toys have powerful motors designed to move a pussy sleeve up and down your dick. 
Table of Contents
If you do not want the back and forth movement, some of these devices have vibrations that massage your penis to orgasm. With these kinds of sex toys, you could cum in a few seconds without having to move your body!
Is it worth buying an automatic stroker?
Although an automatic masturbator might be expensive, it is worth every dollar you would spend. Not only will you get a hands-free orgasm, but you can relieve your stress without straining your hands or legs.
With an automatic stroker, you could jerk off to different types of porn, such as BDSM, vanilla, or onahole porn. Whether in front of a large screen or wearing your VR goggles, you can have an orgasm with these toys.
Best Automatic Stroker for Men
Each sex toy manufacturer wants to make a statement on their products. Innovative marketing catchphrases, sleek designs, aesthetic packaging, and long-lasting batteries make these devices stand out.
Here are some of the highly advanced unique sex toys that you should not miss out on:
1. KYO Beat
With KYO Beat, you can enjoy hands-free masturbation. It has a suction cup that allows you to place it securely on surfaces such as floors, tabletops, or sidewalls so you can enjoy different sexual positions.
Using the sex toy is straightforward and could be done by anyone because there is only one button to access its interface. If you press and hold the button for 2 seconds, the device will turn on and off. On the other hand, if you press it shortly, you can scroll through its speeds.
The KYO beat has an average charging time of 3 hours with a usage time of 2 hours if you could last that long. Additionally, it only weighs 365 grams, so it will not pull down your dick with its weight.
2. KYO Capsule
KYO Capsule has an advanced vibration technology that you can explore in different available patterns. Each pattern creates sexually stimulating vibration waves.
Unlike the Beat version with its one-button interface, the Capsule has two buttons for you to interact with. You can hold the positive "+" button for two seconds to power the device up and then the negative "-" button for two seconds to shut it down. A short press of either switch will let you choose between twelve available vibration patterns.
3. KYO Piston
If you are looking for a more intense stroker, you could enjoy the KYO Piston, which has three speeds and six adjustable modes. This automatic male stroker suits people who want to train their stamina and those who want a hardcore masturbation session.
The KYO Piston has lithium-ion batteries that have a usage time of up to 2 hours and a charging time of 3 hours. For pleasure-seekers, this toy has an internal heating system that could heat the pussy sleeve to a temperature up to 38c.
4. Autoblow A.I. Plus
Are you a fan of blowjobs and intense oral sex? Then this toy might be for you! The Autoblow is the product of months worth of research involving the analysis of thousands of blowjob porn videos.
This blowjob toy comes with pre-programmed blowjob modes inspired by the technique of the most talented pornstars. You could choose from 10 different settings powered by an electric motor. One of the most exciting features is the Edging button that allows you to stop and restart the strokes to control your orgasm.
You could use this blowjob toy by plugging it directly into any socket. Do not worry because the wattage has a safe design and will not electrocute you or fry your dick. It also comes with customizable voice commands if you are too lazy to push buttons.
5. Kiiro Keon and Feel Stroker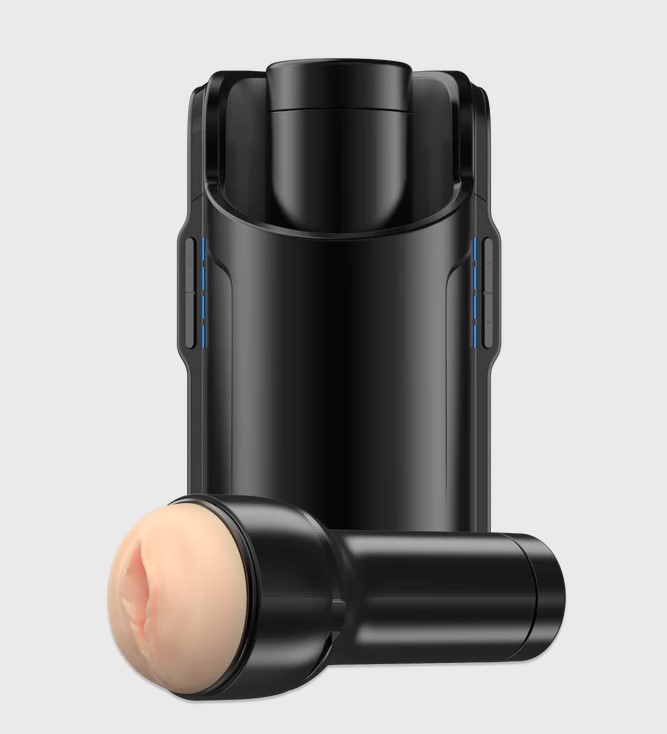 The Keon and Feel Stroker work like a mobile device for your dick and eyes. The toy's system allows you to connect the stroker to a library of adult content. It would then mimic the real-time movements done by the best pornstars alive.
If that is not enough, you could connect the device to your digital devices, such as VR goggles. This toy has a built-in capacity of 230 strokes per minute, and you could use it for 2 hours straight. However, it has a long charging time of up to 5 hours.
6. The Handy Automatic Stroker
The Handy is another VR-ready device you can use with or without an electrical plug. You could connect the plug to any socket if you want to conserve its batteries. But if you want to be flexible, you could charge its batteries for up to 3 hours and use it nonstop for up to 2 hours.
This toy has a max speed of 10 strokes per second and could accommodate any penis size! You could connect it to your phone or digital screens for a better masturbation experience.
Masturbating on the go is also possible with this toy because it has a quiet motor. Additionally, you could activate its lock sensors to ensure that no one can turn on this device aside from you.
7. Arcwave Ion Air Masturbator
If finding unique sex toys is your thing, try exploring the first masturbator to use Pleasure Air technology worldwide. This technology is suitable for dicks with sensitive skin or nerves. You could get electric pulsations on your frenulum without creating unnecessary friction to the skin or suffocating vibrations to your dick's blood vessels.
Unlike other toys with a button interface, this toy has Smart Silence that could automatically start or stop the device once it comes in contact with the user's dick. It could run for 70 minutes on full power and be perfect for solo masturbation, couple roleplay, and even group sessions.
Although this toy relies on electric pulsations to give you an orgasm, you could still insert a pussy sleeve inside it. Combining the Pleasure Air technology with your favorite pocket pussy or fleshlight sleeve could bring you an orgasm like no other.
8. Fun Factory Manta Auto Stroker
The Fun Factory Manta Auto Stroker might be the best toy available from a budgeter's perspective. Although it is cheaper than the other toys on this list, it does not compromise its quality. The highlight of the Manta is that it has a Glide function, so you can target which area of the penis you want to stimulate the most.
The Manta has six speeds and six patterns that could fit comfortably on different penis sizes. If you want a deep throat sensation, its flaps could envelop you. Additionally, it only weighs 228g and houses a durable battery that could last up to 2 hours.
As good as its functions may sound, you might have to wait up to 6 hours to charge this device fully. Despite that long waiting period, its mind-blowing features make it worth the wait.
9. Tenga Flip Zero EV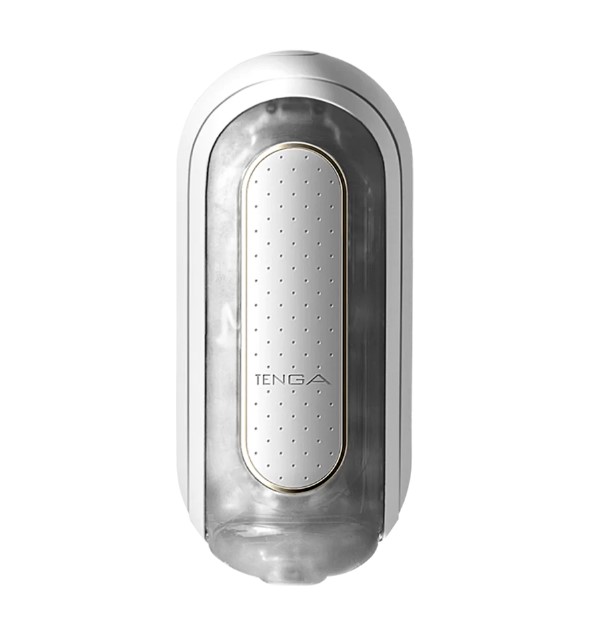 Featuring a 90-hinged electric pussy sleeve, the TENGA Zero is among the top when it comes to masturbation toys. This toy has vibrations and a dotted internal sleeve structure that will make you blow your load in seconds.
The Tenga ZERO weighs only about 1.2 pounds and has five modes: low, high, pulse, alternating, and random vibrations. You could switch modes along with the suction intensity by configuring the pressure pads on its side.
Despite being a compact and lightweight toy, the Tenga ZERO is also waterproof. The toy's design allows you to put in significant amounts of lubricant without messing up the internal wiring. You could also cum inside this toy without damaging its system.
10. Lelo F1S
Perhaps, the most technologically advanced toy on this list, the Lelo F1S, is a product of the world's first sex-technology collaboration among developers worldwide. The Lelo F1S is the inspiration behind numerous erotic robotics development and programs because it is more than an automatic stroker.
This toy has ten modes to choose from, and you can activate each of them through its motion sensors. If you are the type of person who wants a fully customized experience, then its Developer Software allows you to have your settings. With this feature, you can test your imagination to its limits and figure out which erotic sensation best suits you.
Connectivity is not an issue with this device because you could sync your iOS or Android device to the Lelo app full of erotic content and trending porn materials. The app also has a dashboard that allows you to track data such as usage time if you want to improve your stamina.
Get your automatic stroker now!
Are you excited about the benefits and features of an automatic stroker? Then get yours now! You could use the list above as a reference to explore which toy is the best for you.
Be sure to also check: top 5 blowjob toys.