Finding the Best Lube for Fleshlight is a complex and tiresome task for many, simply because of the wide selection of lubricants available. In most cases, lubricants are available and included with the purchase of fleshlights. Some people like to explore the sensations brought about by different lubricants and, hopefully, find the best lubricant for them.
If you are not yet familiar with lubricants, these substances mimic the natural lubrication inside a vagina. Lubricants are vital to masturbation using a fleshlight mainly due to a fleshlight's lack of capacity to self-lubricate.
Why are lubricants essential when using a fleshlight?
When sold, sex toys should be dry. If they are already wet, do not purchase them. It could only mean that someone else used the fleshlight prior or that the material is liquefying and may be harmful.
A fleshlight does not have any natural lubrication, and if you do not use a lubricant, your precum and sweat might fill up the fleshlight. So lube up before masturbating with a fleshlight because you will not be happy rubbing your dry penis against a drier fleshlight.
Additionally, modern lubricants for fleshlight come in different flavors. They can also provide different sensations to your dick inside a fleshlight, such as warming or cooling. Lubricants are also available if you want to delay your ejaculation and make it last longer. Masturbation with a lubricated fleshlight can also feel like sex with a real vagina.
What are the ingredients inside a lubricant?
Before purchasing a lubricant, consider checking the ingredients list and product labels. You can avoid accidental allergic reactions of your genital skin to the lubricant by paying more attention to important information such as this. In addition, knowing the different lubricant ingredients will help you better maintain the quality of your fleshlight.
Main Ingredients
In general, these ingredients make up the majority of the lubricant. A common choice is Water, regardless of whether it is purified or deionized. Aside from Water, you could also use lubricants containing Dimethicone as their main ingredient if you have a silicone fleshlight.
Solvents & Thickeners
Solvents and Thickeners usually hold the lubricant's ingredients together. Additionally, they allow lubricants to have a slippery feeling and thick consistency simultaneously. Polyethylene glycol, also used in cosmetics and body care products, is the most common solvent used for lubricants. The substance seeps quickly through the skin's pores and is non-toxic.
Another Solvent that is good for a lubricant is propylene glycol, mainly due to its slippery property. It also allows other ingredients to mix with the lubricant's Water.
Preservatives
These ingredients extend the shelf life of lubricants, so they can be stored in bottles for extended periods until they are ready to use on fleshlights. Most of the preservatives in lubricants are also present in foods and drinks. One typical example is Sodium Benzoate, which has been a preservative since the 1600s! If you want a plant-based alternative, you could opt for Ethylhexylglycerin on your bottle of lubricant.
Ingredients to avoid
Keep away from lubricant bottles with these ingredients on the label because these ingredients pose a health risk. Do not buy and use products with ingredients such as Dibutyl phthalate (DBP), Dimethyl phthalate (DMP), and Diethyl phthalate (DEP). According to studies, Phthalates cause breast cancer among women.
Try these lubricants on your fleshlight!
1. TYO 360ml lubricant
With its smooth and firm properties, many considers this water-based lubricant to be the best lube for fleshlight. The TYO sticks to your fleshlight without sacrificing functionality. TYO lubricant 360ml is also odorless and tasteless, so you will not be bothered by unpleasant chemical odors during intense masturbation sessions.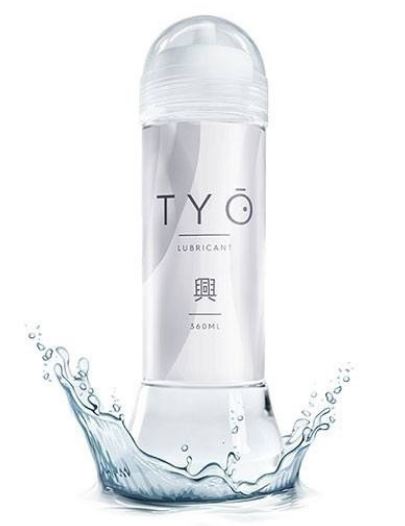 Moreover, a few drops of TYO are sufficient and take significant time to dry out on your fleshlight. So a TYO 360ml lasts as long as a 1-liter bottle of generic lubricant. TYO lubricant also comes off easily with the help of Water and other fleshlight cleaning substances such as FleshWash or isopropyl alcohol mixture.
Applying the TYO 360ml lubricant on your fleshlight is convenient and easy. There is a spout you could use that secretes lubricants with high accuracy. The spout will help you avoid spilling sticky lubricant on your hands or other surfaces.
2. Onatsuyu 370ml Pussy Juicy Lotion
While Onatsuyu Pussy Juicy Lotion is not as thick as some Japanese lubricants, it has a thick consistency and a smooth, slippery feel for your dick. As a result, this best lube for fleshlight simulates a wet vaginal feeling. With this thick consistency, you will be confident that no lubricant will leak out of your fleshlight even after multiple thrusts from your penis.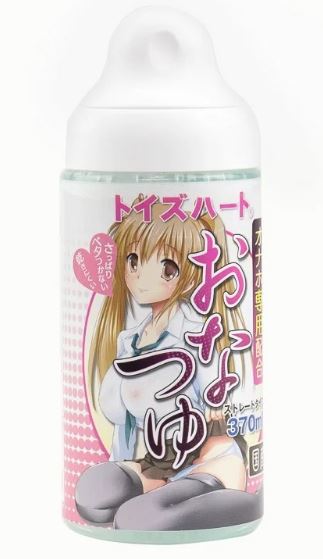 Onatsuyu's Pussy Juicy Lotion has a numbing agent to help delay your ejaculation. Additionally, Onatsuyu Pussy Juicy Lotion is non-stick and odorless, so you can easily wash it off with running water.
3. La Bocca Della Verita Sweet Lotion 220ml
Add a slippery wet sensation to your blowjob fleshlight or dual-holed fleshlight with the best lube for fleshlight, the La Bocca Della Verita Sweet Lotion from Magic Eyes. This lubricant simulates a feeling similar to saliva, without the harmful bacteria of actual spit.
Even though La Bocca Sweet Lotion has a thinner consistency than most lubricants, it gives off air bubbles when applied to your dick and fleshlight. Despite looking thin and appearing similar to actual saliva streams, it still has the arousing sensation of a wet vagina.
4. Puni Ana Lubricant 360ml
Known for its tightest onaholes and fleshlights, Puni Ana now offers an odorless and tasteless formula for the best lube for fleshlight so you can take your masturbation experience to the next level. Even if you have a perfectly formed fleshlight with an enticing smell, realistic color, and a tight texture, your fleshlight will be rendered useless without the proper lubrication. Therefore, Puni Ana Lubricant strives to provide you with the best lubrication possible.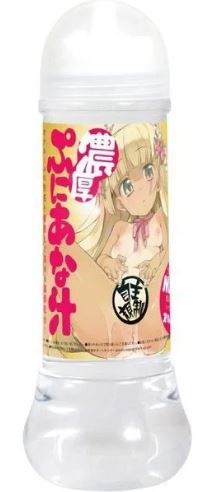 This lubricant has a thicker consistency than other brands to help you stretch your fleshlight further and shove your dick deep into the ridges and bumps. The lubricant resembles the vaginal fluids of Puni Ana, the blond-haired and tanned mascot that has been a fan favorite for years. There are erotic images of Puni Ana to help you get aroused when using this lubricant on your dick and fleshlight.
Like other high-quality Japanese lubricants, the Puni Ana 360ml takes a long time to dry out, even when applied inside a fleshlight. You can take a few drops, and it can last throughout your entire masturbation session. The Puni Ana Lubricant has an odorless, tasteless, water-based, and allergen-free formula compatible with different fleshlights.
The bottle has a small nozzle, making it easy to get the lube where you want it. You can push the lubricant in with your finger or your dick, but if you wish for an extra-luxurious experience, you can also grab an onahole warmer. It's an easy, mess-free way to get the lube inside, and it will heat the onahole to body temperature for you quickly.
5. Rend's Peace Lubricant 360ml
Are you looking for something economical and the best lube for fleshlight? It would be best if you tried the Peace lubricant 360ml bottle manufactured by Rends. The total content of a single Rend's Peace lubricant bottle is equivalent to a dozen of 30ml generic lubricant bottles.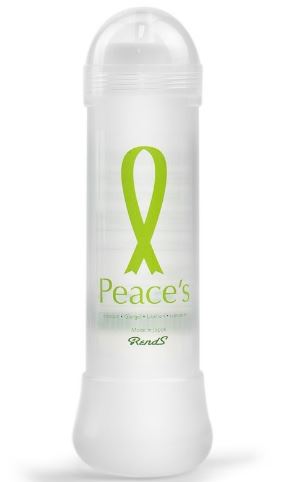 Peace lubricant contains no toxic ingredients and is water-based. Furthermore, it is food-grade, so you could lick it and taste it if you like. Also, if you want to use it to lubricate cock rings and condoms before masturbating with a fleshlight, you can do so.
Compared with other lubricant brands, Rends produced a stickier lubricant with increased viscosity for a better feeling for your dick when inside a fleshlight. However, due to this viscosity, it might take more than Water to wash off the lubricant from your hands or your fleshlight.
When using Rends Peace lubricant, it is best to try out a few drops first until you get the wet texture that you want inside your fleshlight. Using too much Peace lubricant could make your dick too numb to enjoy your fleshlight's internal structure.
Many types of lubricant are available, but most gents who have tried Peace never return. This lube is water-based and entirely harmless. You can even lick it if you want to. Of course, you can easily use this lubricant with condoms and cock rings along with your fleshlight.
Get the Best Lube for Fleshlight at Motsutoys!
Motsutoys offers the best lube for fleshlight at an affordable price and with quick delivery. Explore their diverse product catalog and choose what you want. If you want to stay updated on the latest offers and products, you can create an account with your email address!
You can also find numerous user reviews and customer satisfaction ratings on their website to assure you that their products are genuine. If you purchase lube from Motsutoys, you can enjoy quick and discreet shipping. Moreover, you will have access to various payment methods that will not compromise your privacy.