When you shop for an oral sex simulator, you have to consider the type of sensations you want to feel. Some toys offer intense stimulation, some offer light sensation and some also mimic the movement and feel of an actual mouth. It is also important to pay attention to the materials used since the safety of the body is still a priority, whether the device is waterproof, and if it requires batteries or can be rechargeable. Some devices, such as masturbator sleeves with two openings, are easier to clean and manage, so take note of it as you shop.
What is an Oral Sex Simulator?
An oral sex simulator is a sex toy that is usually in the form of an electric vibrator which is used to have additional pleasures during sex. This can be seen in various forms but are generally handheld devices which use a mix of vibrations and movements to offer stimulations such as clitoral, vaginal, and labial. This can be used either by solo masturbation or couple play.
Who Invented it?
According to studies, an oral sex simulator was said to be invented by Mortimer Granville in the late 19th century. This was originally prototyped as a "handheld battery-operated device that is designed to relieve muscle aches and pains". But eventually, it evolved and became a tool that physicians use in treating female patients with "hysterical paroxysm".
When and Where Did It Originate?
In the 1900s, women began to use it without seeking a doctor's advice which led to a "hysteria treating" market. But during the early 20th century, women bought their own devices. But they disguise it as "personal massagers" since it was not yet socially acceptable at the time. And as time passed by, oral sex simulators went from secret to being mainstream. Today, there are lots of devices that can be chosen depending on the customer's needs for sexual pleasure and enjoyment.
Advantages of using Sex Simulator
An oral sex simulator defined as an object or device used for sexual stimulation or to enhance sexual pleasure. Some people get to think twice and refuse to use it while in action. This is despite the fact that it can help with your sexual stimulation. There are many benefits that sex simulators give but the five of them really stand out. If you are currently one of those people who doubt the power of sex simulators, now is your chance to know and explore how amazing these inventions are.
Sexual Performance will be Greater
Oral sex simulators with a partner can take the sex game from great to using sex toys with a partner can take your sex game from great to exceptional. You're already good at oral sex? Well, add a vibrator and it will spice up your game. Your partner will feel extra vibrating sensations too if you try to place vibrating anal beads in when your partner is inside of you.
Faster Orgasm
Are you one of those who feels really frustrated if your partner finishes before you've reached the climax? Well if it takes a bit longer for you or your partner to reach the said climax, in one way or another, it could create some tension in your relationship. To avoid this, using oral sex simulators during sex can help both of you achieve orgasm faster than your usual. This is because of the extra sensations the device adds on the most intimate areas.
You can learn Sexual Awareness
By using sex toys alone, one can learn sexual awareness and will help you explore your "erogenous zones". These zones are parts of your body that are highly sensitive, obviously being your clitoris. Through oral sex simulators, you can explore which erogenous zone on your body is highly sensitive than other people. Oops, you cannot search it on the internet. Every person has different erogenous zones and sensitivity differs from each person. It is surely fun to go under your bedsheets. Let the vibe roam around your body as you explore your own erogenous zones. It is guaranteed that you'll surely lose track of time as you enjoy the moment.
Improved Sexual Enjoyment
Sex alone is already enjoyable but once you use oral sex simulators, you can differentiate good sex and speechless sex. There is guaranteed enhanced sexual enjoyment. This is whether you use it alone or with your partner. While using this, you can also feel the same enjoyment by yourself.
It Improves Relationships
The last thing that you want is to have a boring sex time, right? If you can make the sex more enjoyable by making his dick vibrate while your partner is inside of you, do it. Some people believe that using sex simulators are unnecessary if the sex time is already fun. But that's not the case. You use sex simulators not to replace the real dick, but to add some fun in the sex game. This way, you can keep your relationship and sex life hot by mixing and using sex simulators along the ride.
Now that you know the real deal with oral sex simulators, it's now time to shop!
Five Best Oral Sex Simulators
If at this point you are now ready to put your money down in exchange for the best orgasm in your life, below are the top oral sex simulators that'll make you feel satisfied like never before.
Nezuko's Double Tooth Blowjob
Want a blowjob from Demon Slayer Nezuko?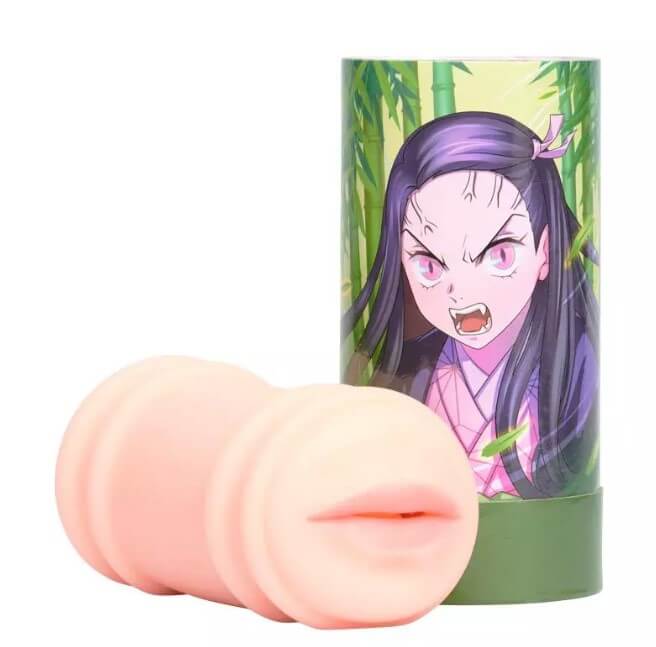 Demon Slayer has become one of the most watched anime series over the years. Its heartrending scenes have definitely captured the hearts of anime lovers. This toy mimics the mouth of a demon girl with extraordinary powers and could even increase the size of her body parts, named Nezuko.
Through this blowjob toy, you get to experience her mouth without having to hurt your partner. The sharp fangs found inside are soft and malleable, and you could use them to increase your sexual stimulation while stroking.
NUPU 3 Pussy Lips
This is a 2-in-1 thing! You can satisfy your sexual urges by using the two masturbation holes this one offers. Unlike any other toy, this one connects a realistic mouth and a vagina which gives a texture that differs for each.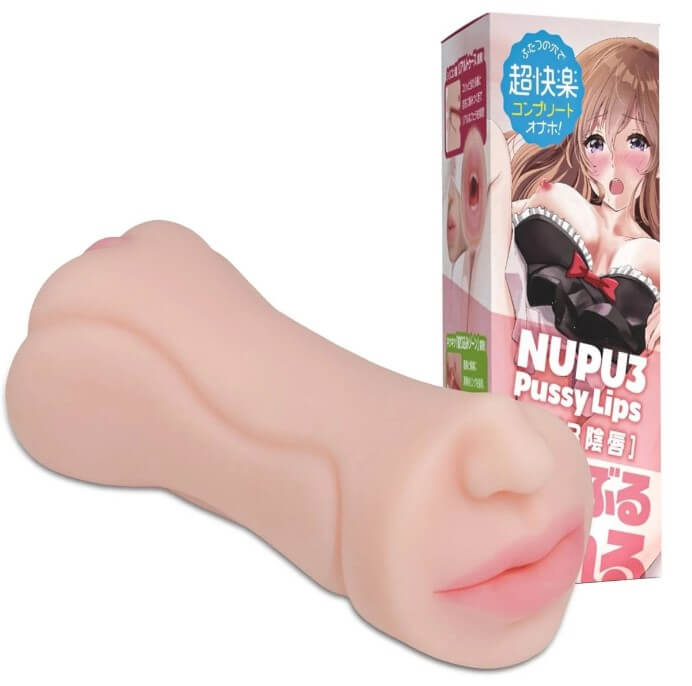 Not like any other onaholes that focus on a single hole, this one combines a mouth and a pussy that offers a lot of different and unique stimulations. The cylindrical shape helps you grip it easily, regardless of which hole you are in.
Through the mouth, you would feel rows of soft teeth that feel like a real one which will stimulate your manhood once you enter. Once you're inside the mouth, you can move the toy and get a blowjob you can never forget. This also mimics a real deepthroat for a more exciting experience!
On the other hand, this onahole can be used with a tight vaginal hole. You can feel the tight ridges and beaded rings as you go inside, ready to help you finish successfully!
NUPU 3 Sujiman Realistic 2-Holed Onahole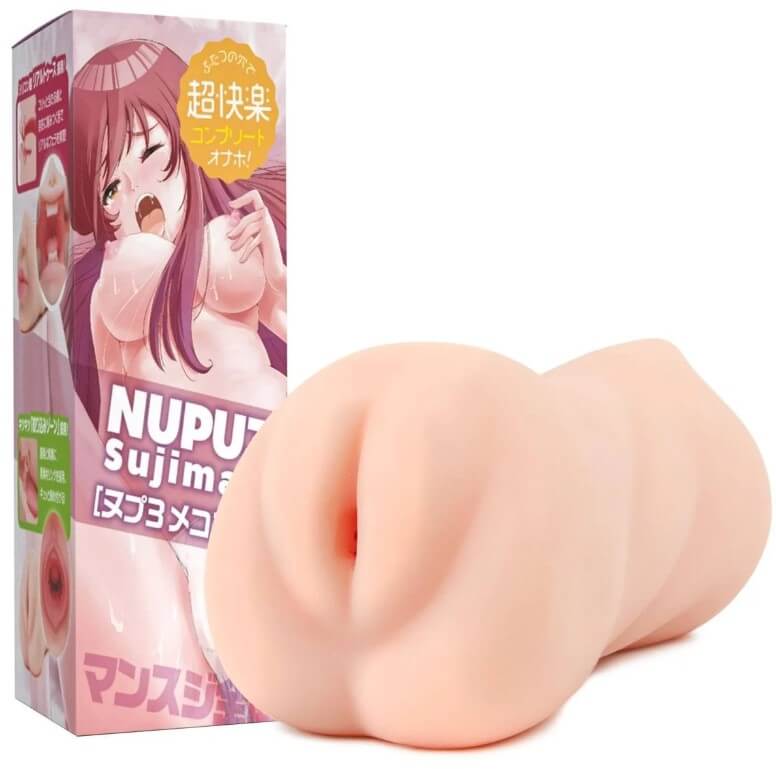 Want something better? This one is a dual stroker that will give you the next-level masturbation experience. This onahole offers both a mouth that does the amazing blowjob and a vagina prepared to let you and your thrusts and strokes in!
You can feel the difference between each side even if the holes are located behind each other.
As you go in, you can feel that the teeth have just the right amount of roughness, not too soft to provide the stimulation you need but also not too hard to hurt your being.
KYO Crystal Mouth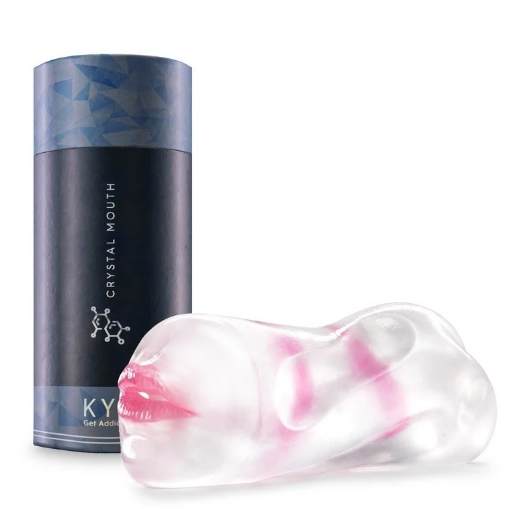 This onahole is different from the other onaholes not only because of its stunning transparent design with some touch of pink accents but also by the fact that you can use it in two ways: an oral sex toy and a pussy. The shape can be twisted and turned slightly, which creates a stimulation that varies, and the tightness of two rings adds some intensity without becoming too rough to hurt you.
The tightening rings do a good job of increasing pleasure and if you're of average size you won't have to worry about the rings bursting.
La Bocca Della Verita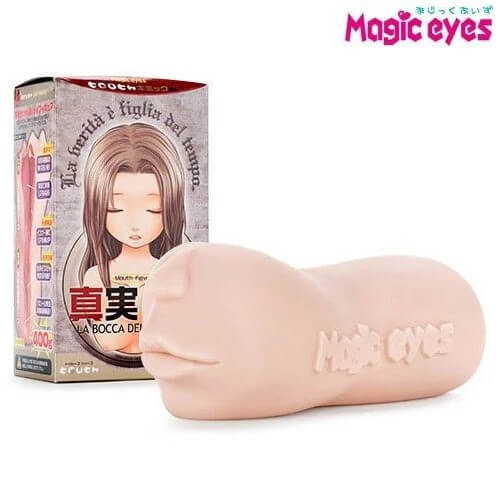 La Bocca Della Verita has gorgeous inviting lips. You can see the rubber teeth and a soft tongue once you open the mouth. You will feel the ridges of the upper palate on the tip of your penis, while the tongue stimulates the lower side of your penis. Even the uvula is replicated which is like the real one. You will then reach a bit narrower throat structure that will give you the best deep throat experience ever!
The human throat is not designed to give a lot of stimulation to the penis. But this one will give you the simulation you would not expect to have. Since the rear is closed off, it creates a suction power upon penetration. The pleasure is increased through this vacuum even more!
Some people object to the idea of oral sex and usage of oral sex toys, and that's just fine. No one should feel pressured to have sex in ways that cause anxiety and distress. But being open to the wonders that an oral sex offers, especially when combined with an oral sex simulator, will definitely be beneficial to you and your partner. Which is why, choosing what is best to use is really critical. So, good luck, lovelies! And have fun!
Be sure to also check best anal onaholes.