Did you know that a group of people is attracted to plush sex dolls? This same group of people, later on, develop plushophilia or sexual desires for plush dolls. They would often use these plush dolls for masturbation or get aroused by being around them.
Children and adults often view plush dolls as companions to cuddle and hug. But plushophiles generally view them as sexual objects. Good thing for them, plush sex toys are now available almost anywhere!
People often mistake plush dolls as the same as stuffed animals or toys. The main difference between the two is the quality of filler used. While stuffed animals often use felt fabric, synthetic wool, or polyester. Plush dolls, on the other hand, use a deep pile of pillow fibers and microbeads. Based on the materials, plushies offer more resistance and appear more "plump" than typically stuffed toys.
Get sexual satisfaction from plush dolls
Plush dolls are durable enough for masturbation sessions. Most plush doll sex toys have better seams and are more durable than normal plushies. A plush sex doll might seem like a weird sex toy, but thanks to its design, it is one of the most durable sex toys.
Designers of these sex dolls reserve at least two holes secured to a zipper. You could insert the fleshlights you prefer and use the zipper to secure them. Avoid sticking your penis directly into the doll. Doing so might irritate your skin and cause unnecessary friction.
Customization of a plush sex toy is easy, and you can do it within minutes! If you want your sex toy with different skin or exteriors, you could easily mix and match. Different brands and manufacturers create body parts that are compatible with other toys.
Plushies that will make you hard and horny
Still not sure what plush sex doll you should get? This list would help you get the plush sex experience you have desired for a long time!
Grab these plush sex dolls that have the sexiest female body parts attached. Purchasing one of these lets you play with squeezable breasts, soft waists, fluffy asses, and tight vaginas.
1. Plush Doll DX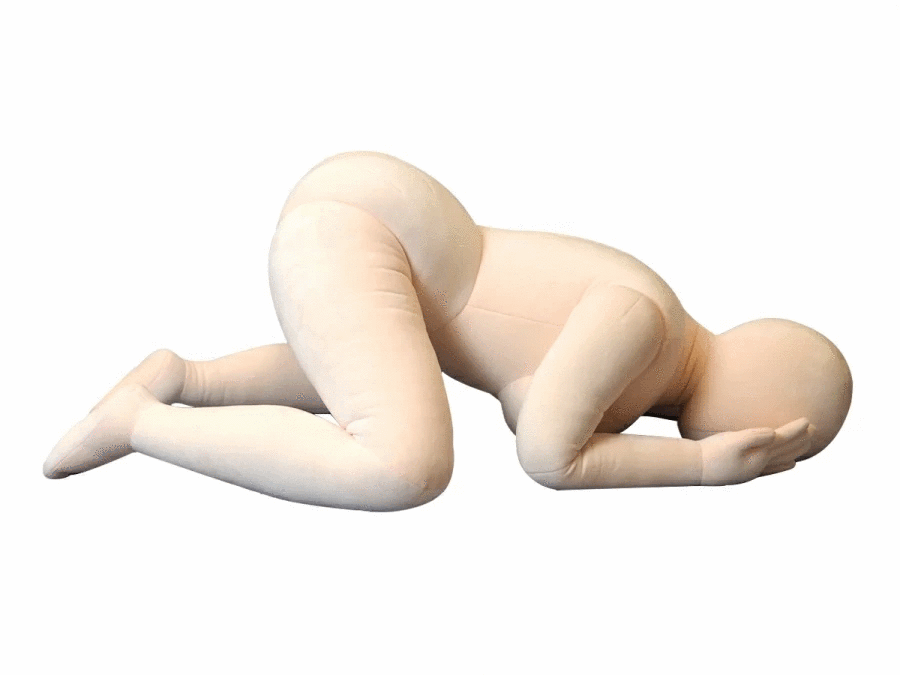 Get a fluffy companion with the Plush Doll DX, a toy suitable for cold nights or even mornings! Thanks to its complete limbs, you could use this for sex or cuddles. Additionally, you could put it beside you in bed and wrap its arms around you to help you sleep.
The Plush Doll DX has highly durable seams that allow you to reposition the doll however you want. The seams of the doll could also support average body weight. So you could lie on top of it or have it in a spoon position.
Are you looking for something cheaper and a smaller toy that does not take up too much space? The KYO Plush Doll is suitable for you! It is a plush toy with a complete torso attached to a head and thick thighs, but it does not have an entire arm and feet.
2. Coco Soft Skin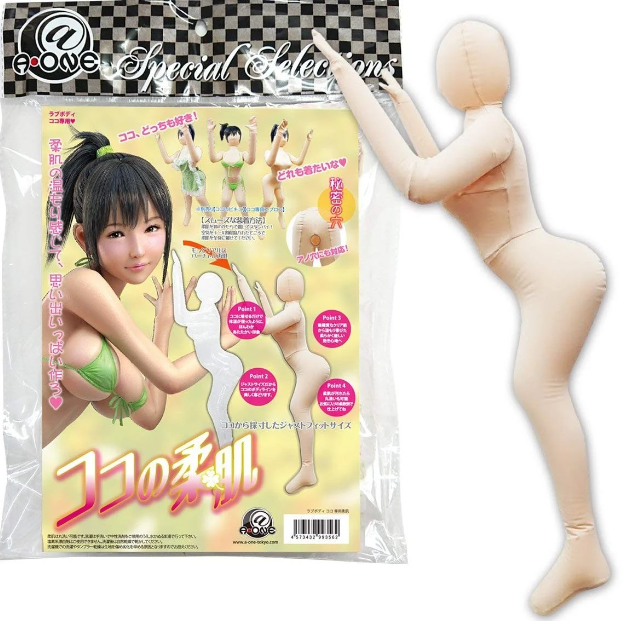 Resembling a full jumpsuit, the Coco Soft Skin has a pale beige skin color made out of TPE material. Inside, the skin is full of polyester fibers that have increased elasticity. It also features a zippered crotch long enough to fit in two fleshlights.
Coco Soft Skin is suitable for long masturbation sessions thanks to its single-direction stitches. It could handle pressure and stress from your thrusts and intensity. As a bonus, the Coco Soft Skin is compatible with other silicone sex dolls. Should you prefer more stability on your sex doll, you could use other silicone parts as filler in the skin.
Cleaning the Coco Soft Skin is also easy. It could be hand-washed with your regular clothes detergent. Avoid using paint thinners or strong bleaches with the skin or the fillers. It might deflate the fibers, and it might destroy the seams.
3. Kinky Furry Love Doll The Lioness Plush 160cm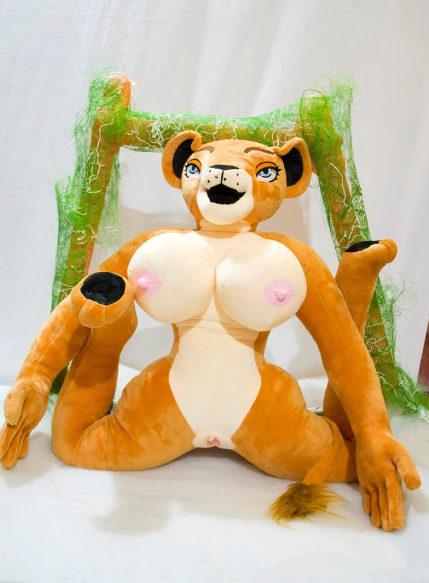 Plushophiles who have a sexual desire for furries could have fun too! With this Kinky Furry Love Doll the Lioness Plush, you could satisfy your furry and plushie kink. It features a lioness in heat that has plump breasts.
The Lioness have felt fabric and fleece for absorbent and firm skin. You could squeeze her plump breasts and rub your face against the skin. Should you want to satisfy your sexual urges, you have three options. Her mouth, vagina, and anus have dedicated slots that could fit any fleshlight or a sex toy you want.
If her body parts are not enough, the facial features of the furry Lioness plush doll depict a seductive animal in heat, ready to take in your sexual energy. You could also customize the color of the skin, eyes, nipples, and pubic hair. Remember to clean this plush sex doll frequently as its fleece material accumulates dirt quickly.
4. TOMAX Nui Doll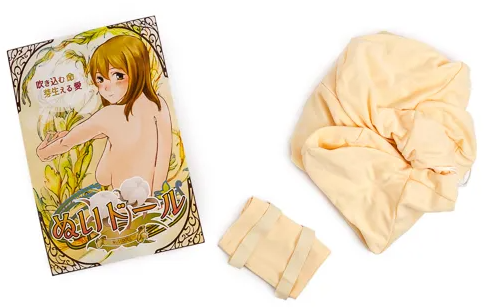 Based on the three toys above, you would have understood how much a plush toy costs. If you want something cheaper, then the TOMAX Nui Doll might be for you! For less than $100, you could purchase this plush sex doll and be in for a surprise.
While being cheaper than the other plush dolls, the catch is that you must build the TOMAX Nui Doll yourself. With this DIY toy, you could customize which filler you could use and which zippers or tapes you could attach. However, do not be discouraged because this toy already comes with fillers, zippers, and fabric.
The TOMAX Nui Doll comes with three zippers you could fill in for two breasts and one fleshlight or dildo slot. The long zipper could fit a dildo belt or a two-holed fleshlight. Although no head is available with the Nui Doll, you could sew a compatible head to it.
5. Anthro Lola Bunny Sex Doll Furry 160cm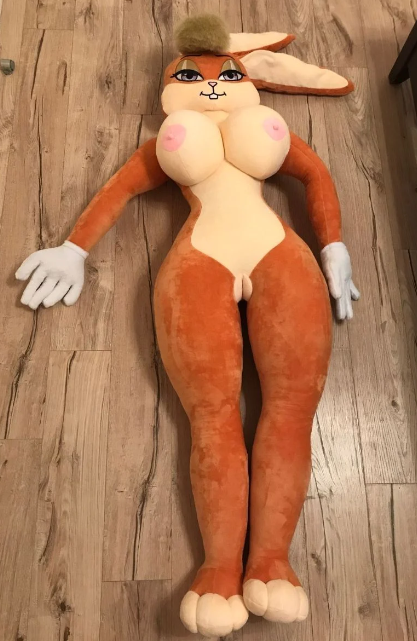 Saving the best for last is the Lola Bunny Sex Doll which many of us could recognize from a mile away. Lola Bunny is a childhood crush from most males, and having a plush sex doll available is like a dream come true.
This sex doll is complete with Lola Bunny's iconic sexually deceptive look and customizable breasts and limbs. You could swap out her arms and legs for a different color and put on extra clothes on her. With a 160 cm length, you can bend and fuck her on the couch, bed, or directly on the floor.
Take advantage of Lola Bunny's anal and vaginal slots that could hold fleshlights that are 15 cm long. Her mouth does not have a fleshlight slot, but you could rip an opening and insert a blowjob sex toy into it!
Keep these in mind if you want your plushies to last long
Do not pull its limbs
Plushies rely on the quality of their stitches and seams to keep its whole body intact. The seams connect the limbs. So if you pull it with too much force, you risk tearing the whole doll apart.
Should you feel the need to get rough with your plushie during sex, you should add another layer of elastic skin to it. You could also swap the fillers to a more firm substance than the original material inside it.
Keep it away from sharp objects
This one is an obvious reminder not to store your plushie sex toy or any stuffed toy near cutters, razors, or blades. These sharp objects could easily puncture and tear into the skin of these dolls. Regardless of how elastic it is, if your doll has skin made of fabric, it is prone to be torn up.
Keep away from children's sight and reach
If you have kids or young siblings, you have to keep this away from their sight and reach. Many plush sex toys resemble stuffed animals modeled after cartoon characters or childhood icons. So, kids can easily mistake your sex toy for a surprise gift.
Not only is it illegal to put sex toys within reach of minors, but it is also immoral. You do not want to go to jail and ruin the innocence of minors because of your irresponsibility in storing the sex toy properly.
Satisfy your plushie kink now!
Remember to consider the details you read in this article if you are going to search for plushie sex toys online. It might be the clarity you need to make your purchase.
Also, remember that most plushie sex toys do not have a built-in mouth, vagina, or anus made of plastic. You must insert a separate fleshlight or onahole modeled after these body parts.
Always check if the fillers could fit in silicone or a TPE fleshlight. Doing so will help you avoid the mistake of applying lubricant directly on the stuffing and sticking your dick between them.