Table of Contents
Many men dream of receiving the best handjob. The one where the grip is perfect, the hands stroking their shaft are soft as silk, and the stroking speed is consistent. However, these often only happen in pornographic movies, and the guy is faking it most of the time. 
Most of the time, men do hand jobs on themselves to get a quick orgasm, but modern sex toys elevate the sexual experience. These toys have material that feels better than the texture of your hand. So stop stroking with your hand, and start feeling the difference with handjob toys.
What to look for in a toy to get the best handjob experience?
While it may sound simple enough to find a hand job toy that will give you the best feeling in the world, it is not. You must explore different brands, visit multiple websites, and compare dozens of reviews from past customers. But, you could use these three criteria to make the search easier.
Excellent lubricant retention
Applying lubricant to hand job toys elevates your sexual stimulation. The slip-and-slide feeling is better than the dry feeling of your hand when you are stroking your shaft. So, when looking for the best toy, pick one that allows you to pour drops of lubricant once or twice without spillage while your rod is inside the toy.
Manufacturers use TPE, silicone, or latex to create sex toys, and one of the main differences in these materials is their capacity to retain lubricants. You could not pour lubricant to test the sex toy before you purchase it, so you could check which material is in the toy and use this information to make a decision.
Aside from the material, you could rely on the internal structure of the toy. Manufacturers often illustrate a cross-section of their toy so you can understand what is inside. If you have a sex toy with a closed back-end, or a deep tunnel full of ridges, it could keep the lubricant from drying out and sticking on the walls of the toy instead of staying on your shaft.
Different layers so you can switch things up
Some toys have different layers full of ridges, folds, and beads to give you increasing levels of stimulation. Generally, you could find the most sexual stimulation in the deep part of a hand job toy. Always choose these toys instead of toys with tunnels that only have a single-textured wall.
When you are using a toy with different layers and textures, you could avoid the infamous "Death Grip" syndrome. This syndrome happens when your shaft gets used to feeling the same texture, and you no longer get sexual stimulation from it. Most men go through this, especially when stroking with their hands in the same position using the same speed of years.
So to keep things consistently exciting and stimulating for you and your shaft, pick a hand job toy that allows you to switch things up. With different textures, you could twist and turn while stroking or edge yourself and see how far you could go.
Easy to clean with plenty of reusabilities
Lastly, you should find a toy that is easy to clean with things you could see around your household, such as an old toothbrush and a cloth. Having an easy-to-clean toy saves you time and effort on scrubbing and rinsing off the excess liquid inside and outside of it. You could choose toys with a single hole or tight tunnels to quickly get the dirt with every stroke of your cleaning tool.
Most of the time, toys that are easy to clean also give you opportunities to reuse them again. You could choose something with thick walls if you plan to do long hand job sessions frequently. Remember that you are spending about 50 bucks or more, so buying something worth your money is best.
Check out these toys to get the best handjob experience!
If you are looking for hand job toys that will get you off to a good start, here are some of the best available toys. From automatic stroking to thick walls full of massage beads, these toys will surely blow your mind and later help you blow your load.
1. Kyo Piston
Who would have thought that getting an orgasm from a hands-free hand job is possible? One of the famous automatic strokers now available online, the KYO Piston, introduces this concept to people who love masturbating. With a durable battery, more than ten stroking patterns, and a built-in heating system, this stroker might give you the hand job experience you are looking for.
If you are someone with good stamina or simply trying out how long you could last, you would love the battery life and the electric motor of the KYO Piston. These two power up the toy to be suitable for masturbation sessions lasting at least 3 hours or more. Additionally, you could put your shaft in without worrying about electrocuting yourself with a powerful battery because a wall separates the battery and the hole for your shaft.
Let your hands rest, and the KYO Piston will stroke for you using its six different stroking patterns that you could combine with three impressive speeds. To top it all off, the KYO Piston has an internal heating mechanism compatible with many lubricants. Combining the power of the automatic stroking inside a heated tunnel full of good lubricant will give you an extraordinary sexual experience.
2. Ju-C 7 Tight Embrace
Next on our list is a toy that takes shaft stimulation to another level. The Ju-C 7 Tight Embrace has a tunnel full of massaging beads, ridged rings, flexible fins, and pleasure rods. All these are ingredients for a hand job where it would be hard for you to resist your ejaculation.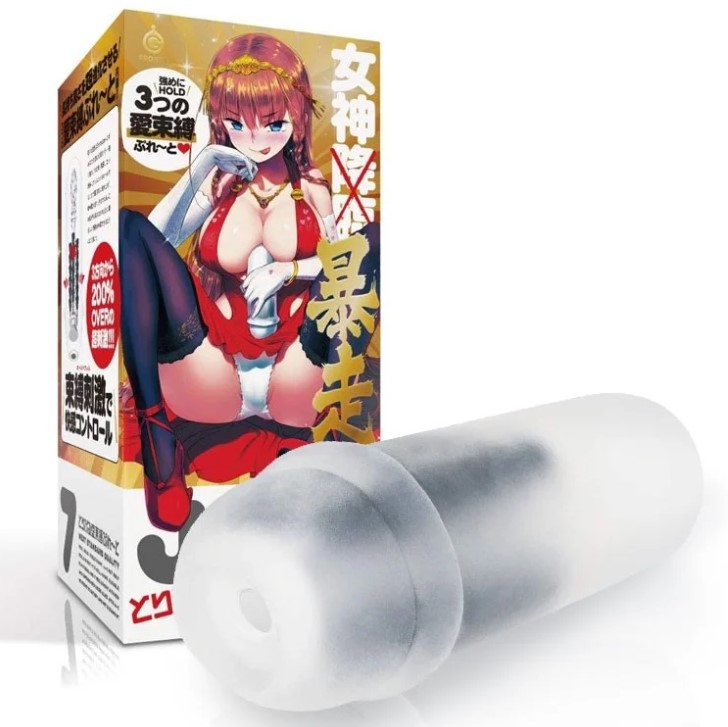 This toy has a thick wall with an internal structure that lets you adjust the stimulation level while stroking it. You could squeeze a little to push the beads and rods closer to your shaft or squeeze it continuously to create a vacuum suction feeling. Before squeezing and adding tightness to the toy, remember to let your shaft adjust to the texture, and do not choke your shaft inside.
To get a mind-blowing hand job experience, you could combine different stroking patterns before you orgasm. For example, you could start stroking for minutes without squeezing, and then when you are close to ejaculation, you could squeeze the toy. You could also pull the toy out and slide it back in so your shaft will get the elastic feeling from the toy's entrance.
3. Tenga Spinner Hexa
If you want something that feels delicate to your shaft but offers different textures, then you are in for a treat with the Tenga Spinner Hexa. This hand job toy has two parts that let you feel a hand job experience like no other. With these two parts, you would feel the toy spinning on your shaft as you stroke back and forth until you ejaculate.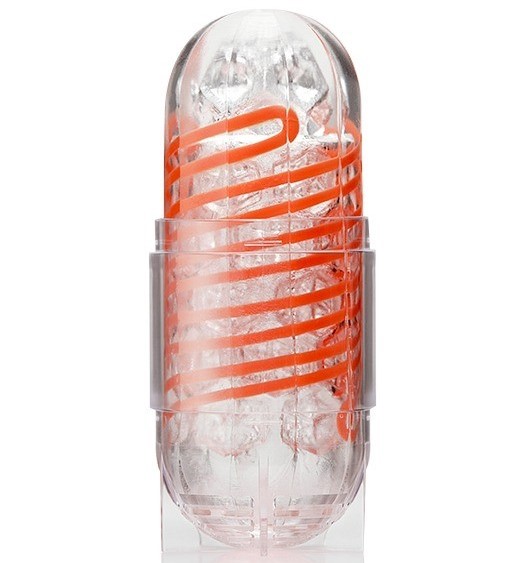 The first part of the Tenga Spinner Hexa consists of the main body housing the tunnel where you would insert your shaft. This tunnel is elastic, thick, and also compatible with different lubricants. As you use the toy, the tunnel's thick walls create a suction feeling that grips your shaft with every stroke you make.
The second part of this toy is a flexible cord with a spiral shape wrapped around the main body. With every stroke you make while your shaft is inside the tunnel, you would feel the line wrapping around, giving you a fantastic hand job experience. Each part of the cord is full of massage nubs that, when combined with the vacuum of the main body's tunnel, will create a strong suction feeling.
Find out the best handjob toy for you now!
While these toys have excellent features, it still depends on your hand job preference. So even if you buy an expensive toy, but it is too tight, you will not enjoy the hand job experience. You should find a toy with the best texture for you and your shaft.
Also, when using these toys, try finding a pleasurable consistency and letting you reach orgasm without forcing anything. Do not give in to what most people say: fast strokes with a chokehold grip on a hand job toy will give you the best feeling.
Lastly, you could try gauging your preference and relying on your previous hand job experience with a sexual partner or yourself to decide on the best hand job toy. If no handjob sex toy available on the market suits your preference, try creating your handjob toy that combines all the things you find pleasurable. Doing so could constantly replace or update parts that will give you the best handjob experience.