With the innovation on sex toys, such as creating a male stroker and a fleshlight, guys can now easily get their sexual satisfaction. You could use these handy devices to stroke your junk for a quick release or for stamina training. But since the high demand, brands have produced so many different toys out there. 
Table of Contents
Before buying a Male Stroker, check these:
If you have difficulty choosing which male stroker to buy, check out these criteria first to narrow your search.
Cost
First, you must check the cost of the male stroker you want to buy. In hindsight, these toys are similar and you can use whichever to make you orgasm. But if you have a tight budget, you should mind the cost. Once your budget is ready, you can settle for a price range to narrow your search for a male stroker.
For reference, a decent male stroker could cost up to $50, consisting of a tight hole and a durable silicone. But, if you want a high-quality stroker, it could cost up to $100 or more. You might think that a few hundred dollars will be high, but every penny you spend is worth it because you can use the male stroker as many times as you want.
Brand
Not all sex toys are created the same because some brands are a cut above their competition. That is why you should check the brand of the male stroker before buying it. You have to go for well-known brands but these might cost you more. But, young brands produce decent toys that you could also try out for a decent price.
You should also scour each brand's reviews because some good brands occasionally manufacture toys that did not sell well. So if you find a male stroker, check first, what others who tried it before you, have to say on it.
Suction
Another thing to consider is the suction that the male stroker offers because they have different levels and have varying tightness. Some guys like a tight male stroker, but some want a little allowance so they would not be choking their junk too much and feel more sensation.
Most brands give out product descriptions to their toys so you could see what type of suction it has. If you buy from a physical store, you could try asking for a tester and stroking it on your finger to gauge the tightness.
Handle
Almost all male strokers have a cylindrical shape, making it easy to grip with one hand and stroke your junk at different speeds. However, gripping on a thick cylindrical silicone toy while moving your hand up and down could cause wrist injuries, especially during long sessions.
Thankfully, you could have a male stroker made with ergonomic handles on both sides! Some brands design their toys with ergonomic factors so that you would not strain your wrists. Some toys have grip slots for your fingertips, making it easier to grip the toy and move your hand to your preferred rhythm.
Design
Most male strokers come with a design that mimics a woman's vagina. Normally, you would see a tight hole, labia, and sometimes a clitoris. This is a plain design that gets the job done for most guys. But if you prefer something different, you can try different toys with different designs.
There are toys that come with bouncing titties, and some even have a full body and face for you to play with. Batteries also power automatic toys so you do not have to use your hand anymore! Simply set the speed and intensity that you want and then proceed to enjoy how the toy jerks you off to orgasm.
Lubricant Compatibility
Using a male stroker without lubricant is a nightmare that you do not want to experience. That is why it is important to check if the toy comes with a free lubricant, if not, you should check which lubricants would work best on it. Some strokers have silicone material which is only compatible with silicone safe lubricants.
Some water-based lubricants are available in the market that you could try out for starters. This is because most water-based lubes are safe to use on any type of sex toys. However, some guys do not prefer the light and slippery texture of these lubricants and they prefer the more viscous lubricants.
Can't decide on what Male Stroker to buy? Try These: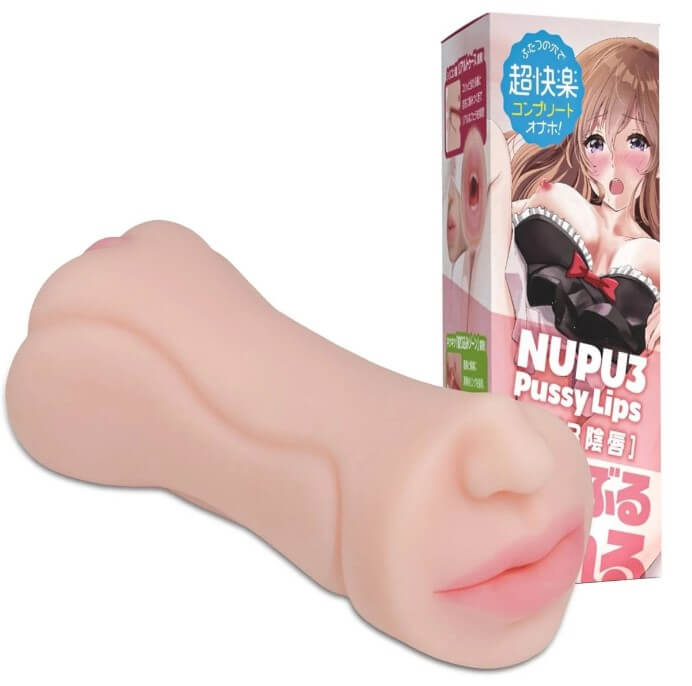 Do you want to experience the sensation of a blowjob from soft lips but do not have the sexual partner to do so? Then this male stroker might do the job for you. The NUPU 3 Pussy Lips from XTC Japan lets you choose between two holes, pussy on one end, and a sumptuous mouth on the other.
With this toy, you could combine the pleasure of a good handjob, blowjob and pussy fuck whenever you want. It has a weight of only 490 grams with a tunnel length of 185mm that is suitable for any junk size.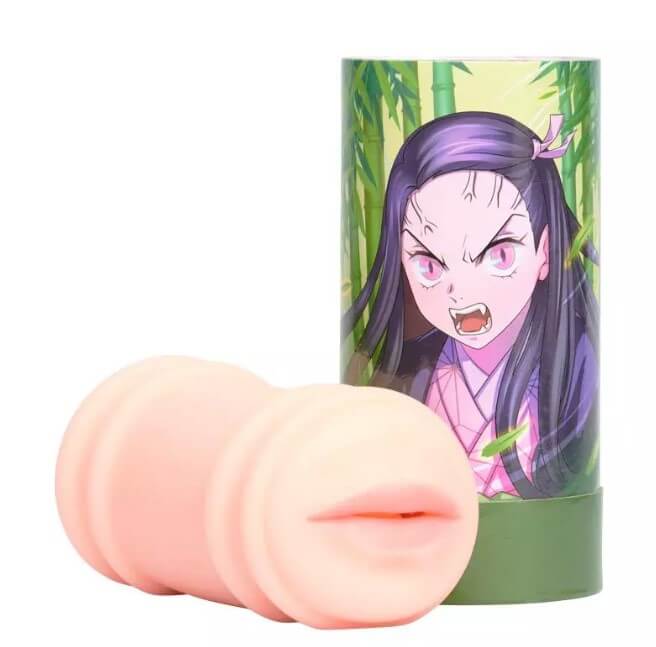 If you want a male stroker with a unique design, then you could try the Nezuko's Double Tooth Blowjob. You might be familiar with this kimono-clad character with big titties bouncing in her fight scenes. This toy is made after the famous character Nezuko, from the Demon Slayer series that is a worldwide hit in many streaming platforms.
This toy brings in many fresh features such as a twin fang in front of the mouth's opening, but do not worry because these fangs are malleable and made of rubber. They give additional stimulation to your junk while stroking in and out. It has a width of 85mm and a weight of 640 grams which makes you feel the suction out of every stroke you make. You can squeeze on both sides while stroking to feel a tighter sensation.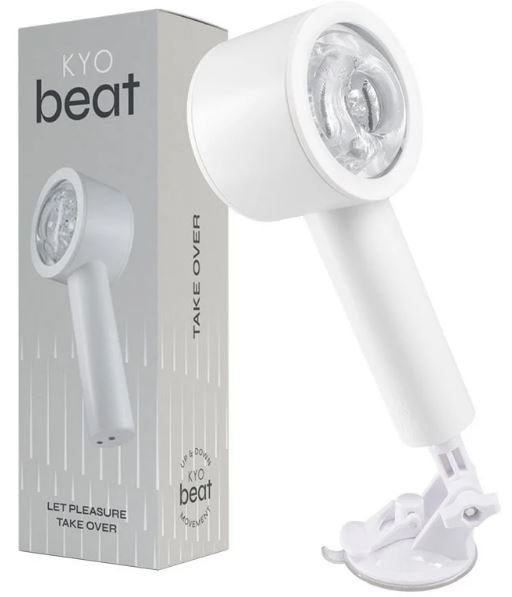 If you want something more sophisticated, then you should try out this automatic male stroker. The KYO Beat is among the best strokers available in the market because of its battery life and versatility.
This toy could give you more than a couple of hours of the best handjobs that you have ever experienced. Simply put a lubricant inside, choose the setting you want, attach your junk to it and then enjoy the sensation it will give you!
It also has an ergonomic handle and mount-stand which lets you attach it to any flat surface that you want. Whether you like to stroke on your bed while lying down on your chair while sitting, this stroker could do the job for you.
Get your Male Stroker now!
With so many different choices to make, the only left thing to do is get your own and start experiencing amazing handjobs. You could try with a plain stroker first and then work your way up to more sophisticated toys once you get the hang of it. After all, it does not hurt to have a couple of male stroker and sex toys for you to play with.