Using an anal fleshlight is similar to exploring a new sexual activity. Many men are curious to try what anal sex feels like, but there are not that many sexual partners willing to try it with them. If you are also interested in trying and fuck a tight ass, then an anal fleshlight might be the best for you!
Basically, an anal sex toy mimics the texture and appearance of an anus. However, this toy does not expose you to the high risk of infection you could get from fucking a real human ass hole. So it is safe and convenient to use.
Is an Anal Fleshlight different from a regular fleshlight?
Regular fleshlights have a vaginal hole and tunnel that is tight enough to make you cum in minutes. An anal fleshlight, on the other hand, is on a different level. Using an anal toy to masturbate is similar to fucking a real ass hole if you have not yet tried it.
Since an anal type has more tightness and elasticity than a regular fleshlight, it also costs more. You can buy a regular fleshlight for less than a hundred dollars, but if you want an excellent anal toy, prepare twice the cost.
Is this your first time with an anal fleshlight?
If you have been used to the feeling of a regular fleshlight, switching to an anal type could be an exciting experience. You could have your preferences when using the toy, but if you dive right in, there might be some problems. Here are some reminders to help you avoid such problems.
Enter slowly
The first thing to remember is that anal toys often have smaller entry holes than regular ones. Since the anal sex toys imitate the look and feel of a real ass, their tunnels are also narrower.
If you force your way inside, your penis skin and the toy's material will scrape on each other. You might have skin abrasions, and the toy's insides would be prone to flaking.
Using this toy for the first time makes the beginners rush in and force their way inside. But the key is to enter slowly and let the toy expand naturally. If you have a long dick, ensure your penis tip has a snug fit before slowly penetrating inside.
Do not use your spit
You might have watched it in porn or other erotic videos, but using spit as a lubricant is not good. It is unsafe because saliva can lead to infections and dries quickly.
Also, saliva has a foul odor when it dries up. Imagine the smell of dried saliva mixing with the smell of silicone or TPE. It's not a pleasant odor, and it would not be a pleasant feeling to your dick when it is inside it.
Squeeze it lightly until you adapt
Most men who use anal sex toys think more pressure and tightness means better orgasms than regular toys. But this is not entirely true.
Gripping too hard on a toy while your penis is inside could lead to serious health problems. Using a tighter grip would restrict the blood flow to your penis. Lesser blood flow could also lead to numbness. So avoid doing this frequently as it could lead to erectile dysfunction as well.
Try out one of these now!
Curious to know what it feels to fuck an ass? These toys will bring you a realistic anal experience, especially if it is for your first time.
1. Student Council President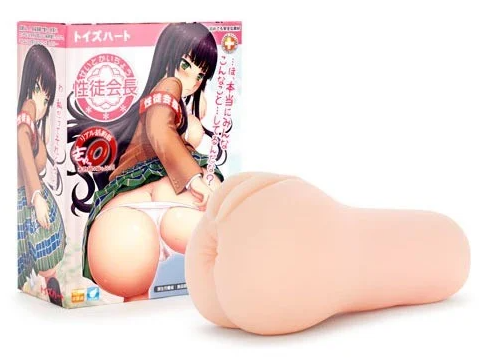 Are you looking for a lightweight anal fleshlight that you could use with one hand? Then you should try out the Student Council President! This anal fleshlight is from Toysheart, a manufacturer known for its durable Materials. Featuring a mix of Fine Cross and TPE, the Student Council President is odorless, oil-free, and elastic.
The Student Council President's anal fleshlight combines the straightforward design of a single-hole fleshlight and the tightness of an anal tunnel. On the outside, the asshole has realistic folds and creases to copy the look of a real asshole.
Inside its 130mm-long and 75mm-wide anal tunnel, you will feel tight spaces full of ridges to give you that squeezing sensation as you penetrate it. Also, the Student Council President has a sphincter ring that tightens on your dick with every thrust.
Because the backside of the Student Council President is closed, a vacuum is available. If you squeeze out all the air, you create an excellent vacuum because the sphincter ring seals the entrance very well.
2. Nikutai Kankei – Physical Relationship – 7.5kg Torso Body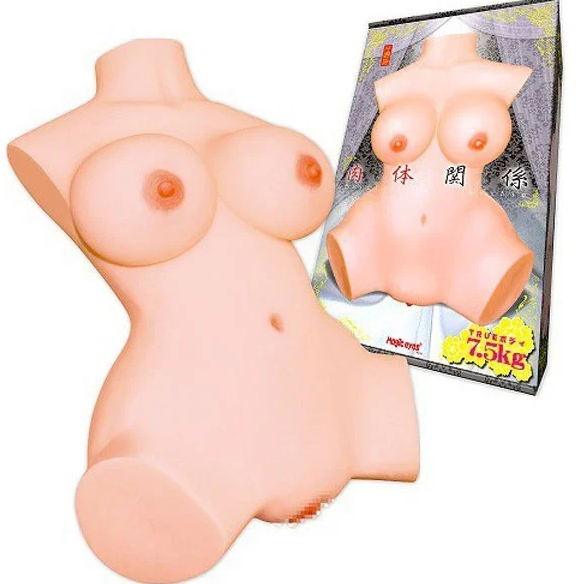 If big asses are part of your fetish, this first fleshlight off our list might be the best match for you! It weighs 7.5kg and simulates the look and feel of a real ass. From its ass cheeks down to its ass hole, the Nikutai Kankei features a soft and elastic TPE material.
The anal tunnel is 110mm long with a tight entrance hole that will envelop your dick as you enter it. It is also full of ridges and bumps for complete stimulation. Aside from the tight and long anal tunnel to pleasure you, the Nikutai Kankei is connected to lifelike breasts.
Thanks to its spine reinforcement, the waist and torso are sturdily connected. The spine also lets you bend Nikutai Kankei back and forth while using it. If you want an "ass-to-mouth" action, you could connect a blowjob sex toy to its neck.
3. Horny JAV Actress Eimi Fukada Ass Onahole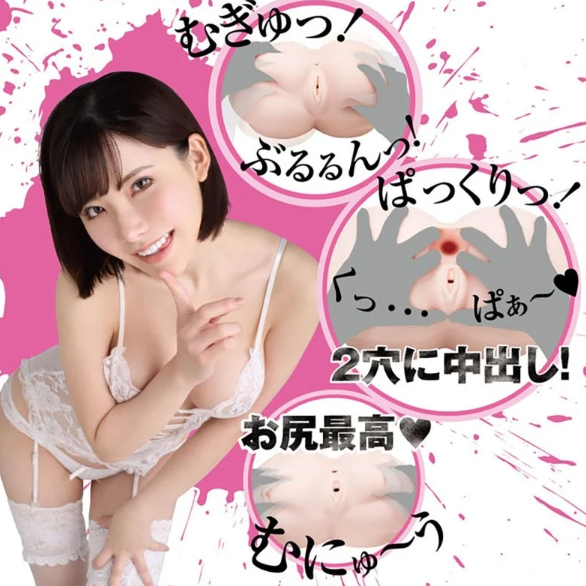 Eimi Fukada is one of Japan's hottest and most-awarded adult film actresses. Known for her innocent face and voluptuous body, people worldwide have wild dreams about Eimi Fukada. Now, they could try out this Eimi Fukada-inspired sex toy.
EXE's collaboration with the renowned actress for this toy is unique because of the amount of work done to design and build it. With a 34 cm length and 28 cm width, this toy will give you the feeling of Eimi's lifelike ass. It also has a hip and a slender waist you could grip while fucking the ass.
The anal entrance is a tight hole that will clamp down your shaft. Featuring a realistic anal design with smooth skin, a narrow tunnel, and a deep chamber, you are in for a sexual experience like no other. Its anal tunnel is 17 cm long and has ridges ready to massage your dick as you go inside.
4. Extreme Pleasure Hip Third Generation – EPH3 – Asahi Mizuno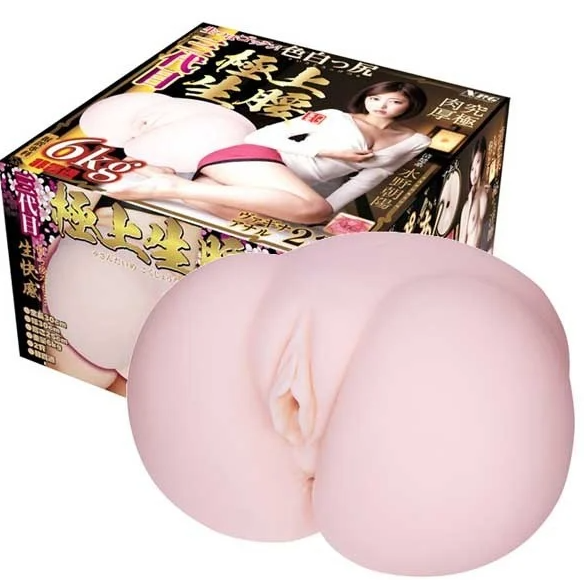 Are you into chubby asses? Try the Asahi Mizuno-inspired toy that weighs a whopping 6 kilograms! Designed to give you a look and feel of the ass of award-winning JAV actress Asahi Mizuno, this toy will help you blow your load within minutes.
This Asahi Mizuno sex toy has a hip made from a soft, subtle material that fits perfectly around your body, giving you a bouncy experience for every thrust. The 27 x 27cm dimensions give it a natural feel. In addition, its sheer volume prevents your hands from feeling gripping as you are inside, making the experience more realistic. You will experience a moment of heaven when you combine this hip with a USB warmer. Dipping it in warm water before you fuck also does the trick.
In her anal tunnel, there is a soft entry. Beyond the entrance, your dick will reach a tighter, constricting area. You feel intense stimulation here. Curling from right to left, the middle part will give your dick a tight squeezing sensation. The anal structure is ideal for a passionate and stimulating ride.
You can easily switch positions if you prefer to enjoy her from the top. If you want to do her dog-style, you could easily do so. Be creative on how you would enjoy her, and let your imagination run wild!
5. Shifuku No Meiki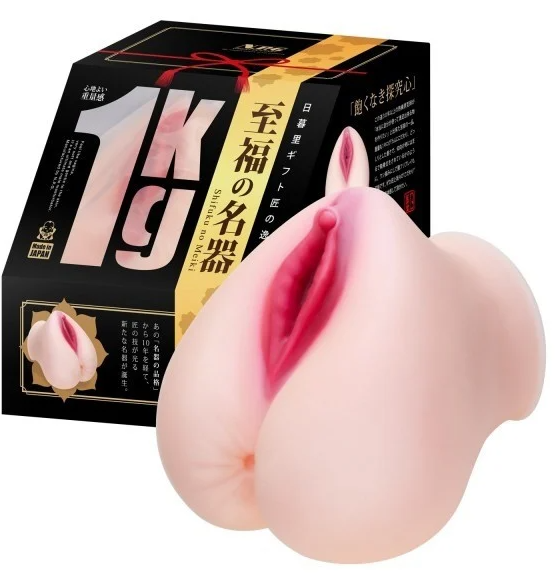 Take a look at Shifuku No Meiki, the latest addition to the Meiki line from NPG. Due to its realism and excellent material, this toy is a real crowd-pleaser. A rich and detailed onahole, weighing only 1kg, with beautiful hips, torso, and breasts!
Looking at it from the front, you can see the Shifuku No Meiki's heart shape: two round butt cheeks curve around and taper to its tight-looking asshole.
You may think that tiny asshole is only there for decoration, but it is not. A hidden dual-layer structure inside it is a 14-cm tunnel beyond its entrance. As you enter, a sphincter will squeeze your dick in the first part of the tunnel. Following the tunnel are several ridges that glide past you one after another. Using the same material as her pussy delivers the perfect amount of stimulation.
Get a different pleasure with an anal fleshlight.
Satisfy your urge for anal sex by using an anal fleshlight. It is safe, convenient, and enjoyable. Make sure to get an anal fleshlight that gives a tight fit on your dick. You could start by trying out the brands listed here and then explore their other products!
You may be also interested in: foot masturbator you should buy.